Research at Facebook looked at data from the social network and found that there are close to 5 billion cross-country Facebook friendships in Europe alone.  
Research at Facebook used aggregated, anonymised data from European Facebook users to explore what the "connected landscape" looks like, and found some interesting insights. Apart from the existence of close to 5 billion cross-country friendships between users, researchers were also able to visualise friendships between users across different European cities – as well as year-by-year trends.
Let's look at some of the data, below.
This image shows Facebook friendships between different cities. Facebook has chosen random colours to show connections within countries, and white for connections between countries.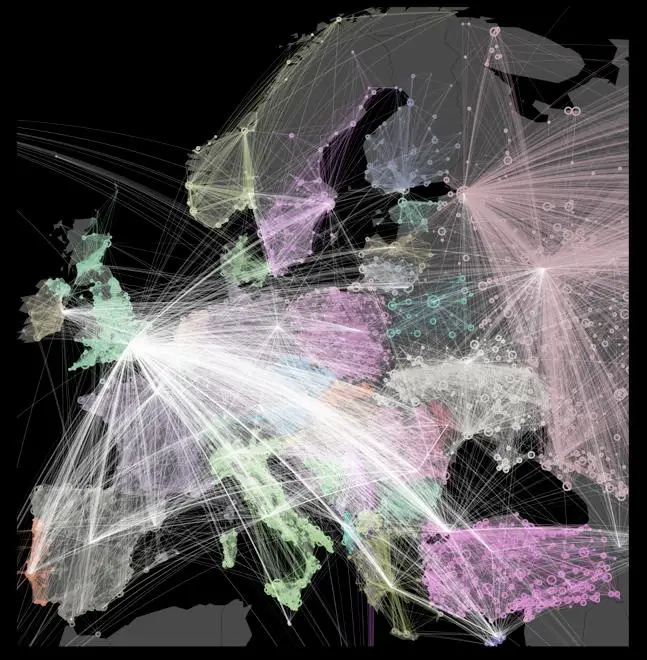 It also gives us aggregated "friendships ties between cities, both within and across country borders." This is also where an interesting year-by-year trend appeared. International friendships are growing, for example. And they tend to grow more during August, when Europeans usually go on holiday.
The image below, shows us the percentage of new international friendships within Europe, versus those between users in the same country. Facebook found that
[quote]that the aggregate proportion of international friendships within Europe is higher in states with small populations, measuring 85% in San Marino and Monaco. Switzerland, Moldova, Albania and Cyprus, have between 25-30%. Germany, Belgium, and Iceland have around 15%, and Great Britain, France, Spain, Denmark and Norway have between 10-11%.[/quote]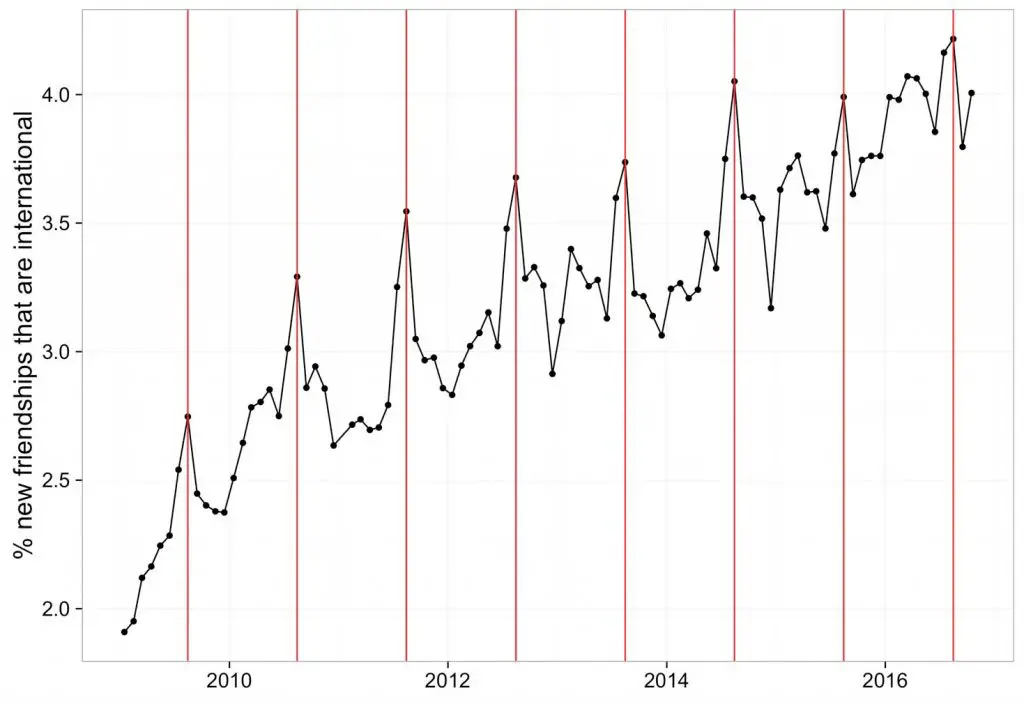 The data Facebook looked at, to arrive at this conclusion, included people who currently live in a country, "regardless of their or their friends' country of origin, or the number of friends living in a different European country." Italy, had one of the lowest percentages at 6%, but this percentage is growing each year nonetheless.
---
You might also like
---
More from Facebook
---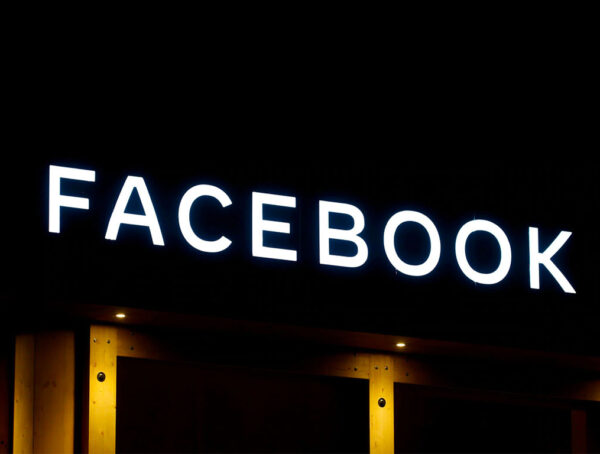 Facebook is to begin testing a new brand safety options, including new Facebook Ads topic exclusion controls for a small …