Last week Mozilla announced a new tablet experience for its Firefox browser, with an update that helps you get the most out of it on your iPad.
Despite what you believe, we all know that "iPads  aren't just bigger versions of iPhones." People use them differently and for different things, and that's why sometimes it's better to run apps that are made especially for them. That's why Mozilla built Firefox for iPad, a new version of the browser we all know and love – that looks and feels like it was made especially for a tablet.
Firefox for iPad is available for download in the App Store and comes with several cool new features.
Split Screen
The first new feature is split screen support, introducing the ability to use two apps side-by-side, allowing iPad users to be more productive. The split screen feature makes it easy for users to do various things – anything from sharing links or taking notes. You could – according to Mozilla's announcement – "Divide your screen between Slack and Firefox to stay on top of conversations or look at Google Maps while you plan your next road trip."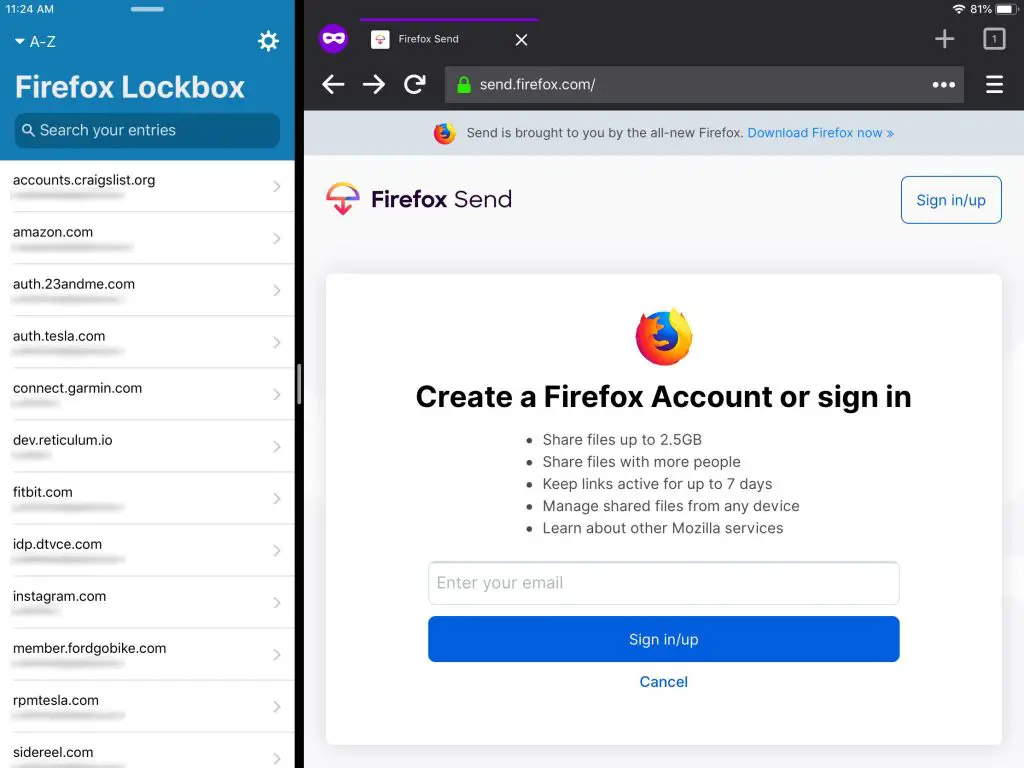 Tab Management
If, like me, you tend to have more than a dozen open tabs at any time, you know how difficult it is to manage them on your tablet. Firefox for iPad displays tabs like tiles, "making it easy to see what they are" and close them with a tap.
One-Click Private Browsing
Get a private page open usually requires a few taps to do. Not anymore. Firefox for iPad introduces a new way to get into Private Browsing Mode. Just find the purple private browsing icon at the lower left corner of your browsing window.
Default Browser On Outlook For iOS
iOS might not allow you to set Firefox as your default browser on your devices, but Microsoft Outlook for iOS lets you decide which browser to open email links. So, those who use Outlook for iOS can now set Firefox for iPad as the default browser to open links.
Keyboard Shortcuts
Using an external keyboard on your iPad just got easier with Firefox for iPad. Holding down the command key shows you a list of important keyboard shortcuts that you should already be familiar with. Reload page with Command + R, open new private tab with Command + Shift + P, or find with Command + F… and many more!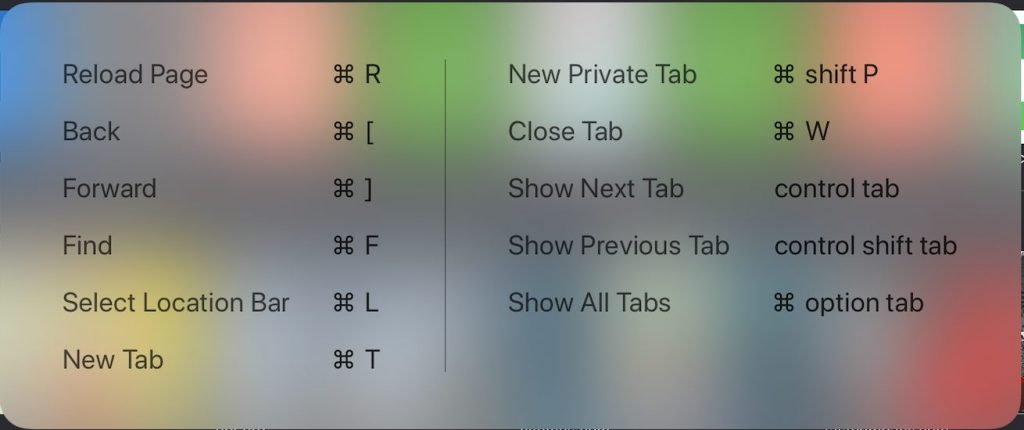 Send Tabs
Firefox for iPad allows you to send tabs instrantly between your devices, and you don't even have to leave the browser to do it. Sign in with your Firefox Account (if  you've got one) on each device and you can send tabs from your phone to your iPad, from your iPad to your desktop. No more cutting and pasting links.
Other Features
Firefox for iPad has all the Firefox for iOS feature you will already be familiar with like night mode and a dark theme, and Tracking Protection to help you keep those third-party trackers off your tail as you browse.
---
You might also like
---
More from Tech
---
The announcement was quiet, but Apple confirmed iOS 14.5 will be available next week, alongside WatchOS 7.4 and macOS 11.3.