The Messenger Platform has come a long way since it was launched last year. Apart from providing a way for people to communicate more effectively with businesses, brands are using the platform to create new customer experiences. Now, Messenger Platform's latest update to v1.3, brings some exciting new features.
Over the past six months, a number or brands and publishers have found success using bots on the Messenger Platform. Absolut, Tommy Hilfiger, Burberry have driven brand awareness and engagement. Match.com, Meetic and Icon8 have created new experiences as an onramp. American Express has extended its current app experience on Messenger. Others, like CNN or TechCrunch have activated users with subscription services.
And now, with the new tools available on Messenger v1.3, "businesses can drive targeted audiences to Messenger and keep them engaged" like never before. With an ever-growing roster of partners in a thriving ecosystem, the support is there to create bespoke solutions.
New Ad Formats And Tools
It's all fine and dandy to create an "experience" with Messenger, but promoting it is no easy task. To address this, Facebook is bringing a much-requested feature with Messenger v1.3 – News Feed ads that open Messenger conversations.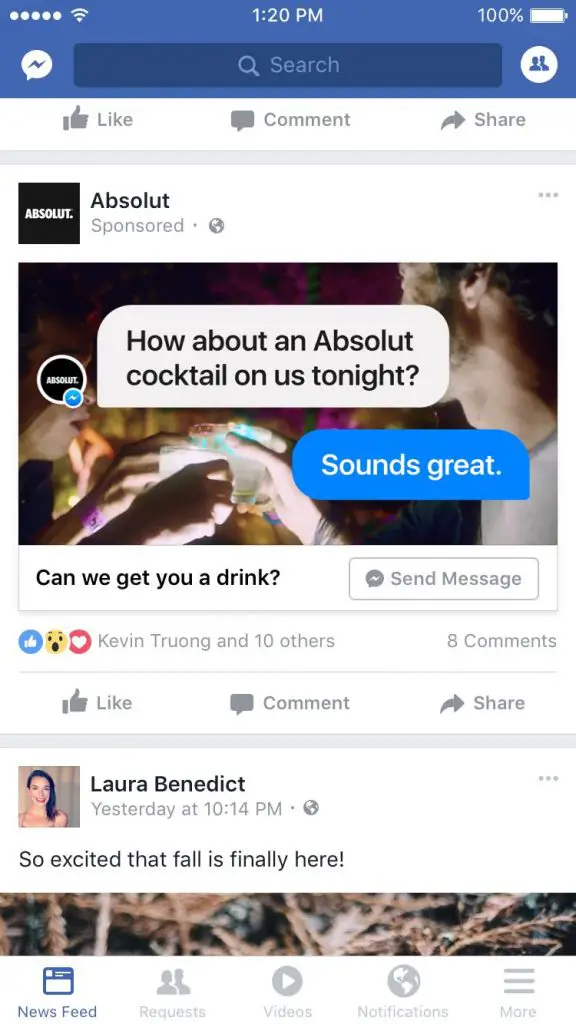 When combined with Facebook's great audience and selection tools, a significant increase in conversions can be achieved. Facebook wants "to make sure businesses and brands building for the Platform can manage the entire lifecycle of their customers."
So, Messenger v1.3 is also getting sponsored messages. Yup, ads are coming to Messenger. Announcing the update, Facebook's David Marcus, explains that
[quote]Sponsored messages enables businesses that have threads opened with their customers to reengage them in a very efficient way.[/quote]
Users can't be spammed though. Businesses can't send sponsored messages to users who never opened previous threads. Users also have the ability to block further messages if they grow tired of them. This offers brands some truly great opportunities to build better experiences on Messenger. The new ads will be rolling out this week.
Developer Options
Messenger Platform Version 1.3 offers developers some new ways to drive people to Messenger bots.
– Reference Params for M.me Referral Links: Developers can now add reference params to their m.me vanity link, allowing them to determine where their bot traffic is coming from.
– Deep Linking for M.me Referral Links: With the new reference param, developers can also deep link someone into a particular bot experience. This means, that if a user clicks on the m.me link from a particular section within a website, a developer can now send a message that references that section.
– List Templates: Developers can now leverage new list templates, which showcase information in an easy-to-digest list. They can add a CTA or image to items in the list to customise the look and feel of the template.
– Pre-Checked Plugin: Developers can now add a checkbox plugin to easily allow customers to opt into a Messenger conversation with their business.
– Improvements to Search Results: Facebook is also releasing improvements to its bot search results, which will make it easier for people to find and discover bots.
If you are a developer and would like to know more about the Messenger Platform update, you can find more information here.
The new tools and features that came with the latest Messenger update are a great addition for both businesses and developers, and they ensure that users are being drawn to use bots and to engage with them. Surely, it has the potential to help Messenger to continue to thrive.
---
You might also like
---
More from Facebook
---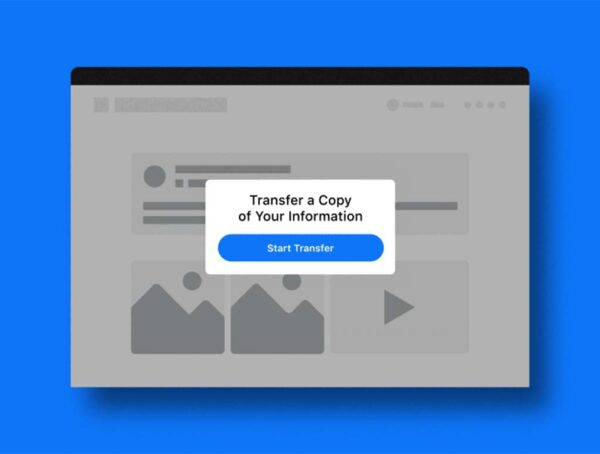 Facebook is extending its data portability options, allowing you to now transfer posts and notes to Google Docs, Blogger, and …