"Life is meme" or… the internet seems to think so anyway! Say hello to the meme that has been appearing on social media lately, attempting to describe life in all its glory: "Is this a pigeon?"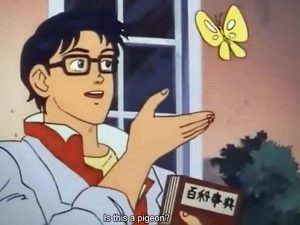 It is OBVIOUSLY not a pigeon. But as of late, the world has taken to Twitter to formulate its own fun, starring life itself – the good, the bad and the funny; courtesy of a scene from the 1991 anime series The Brave Fighter of Sun Fighbird. Interested in anime? Check out the plot summary here.
According to Know Your Meme, this trend dates back to a 2011 Tumblr post initially created to mock poor anime translation. Resurfacing in 2018 however, the internet took a different spin on the meme addressing life, thanks to the Tweet below, from April 26th by @romiosini.
— darija freestyle (@romiosini) April 26, 2018
So, how would you describe your life experience with the 'Is that a pigeon?'?! Let us give you some inspiration to start!
The end is near.
— J. Jennifer Espinoza (@sadqueer4life) May 1, 2018
When your inner teenage girl finds out the high school hottie is your age! Thanks, Netflix!
Fun fact: It only took ONE week, for the Tweet below to earned itself 40,400+ Likes and 9,400 Retweets!
— Netflix US (@netflix) May 3, 2018
Seen enough? Share, share, share!
---
You might also like
---
More from Social Fun
---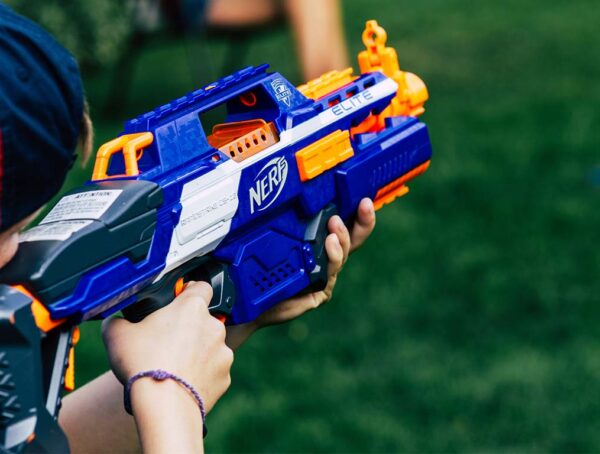 Most people have probably grown out of their Nerf obsession; if you haven't, you could become the new NERF Chief …