Social media has always been about sharing moments with friends. The issue is that, as they grew, they have become much more than that and as a result, many of us are not sharing as much as we wished on them.
Why? Because our parents, our employers, our colleagues are also on them and there are times where our fun cannot be shared with these people. Especially when fun includes a night on the town! But worry not, here comes LIVR.
LIVR was created by two friends Kyle Addison and Avery Platz, who wanted to create a community where people can share their fun moments without worrying about the next day at the office or at home.
And this is where it starts to be awkwardly creative. To access LIVR on your smartphone, you will have to use a breathilizer that can be plugged in on your phone. The app will be accessible only when your alcohol test is positive.
Once unlocked, you will be connected to all the other people accessing the app around where you are. The app offers different games such as "Truth or Dare" which were uploaded by other users. Another option, called "Drunk Dial" lets you randomly call another user. Finally a map will show you the "hotspots" around you.
But the real invention that comes within LIVR, is the blackout button. If after a night of uncontrolled fun and sharing, you feel like you would rather not leave any trace of it, one press of the blackout button will erase all your previous night's activity.
This app may raise more than one eyebrow as some will see it as a promotion of drinking and bad conduct. But ask yourself this: these behaviors will happen no matter what. So if the app can contain those "sharings" in one community and avoid the next-day awkward moments on the regular social networks, then it is a good idea, no?
LIVR is announced for Spring 2014. Look out for it on your app store.
Related Stories:
Gain exposure
 for your social app by asking us to write a review about it. 
Find out how
.
You might also like
---
More from Reviews
---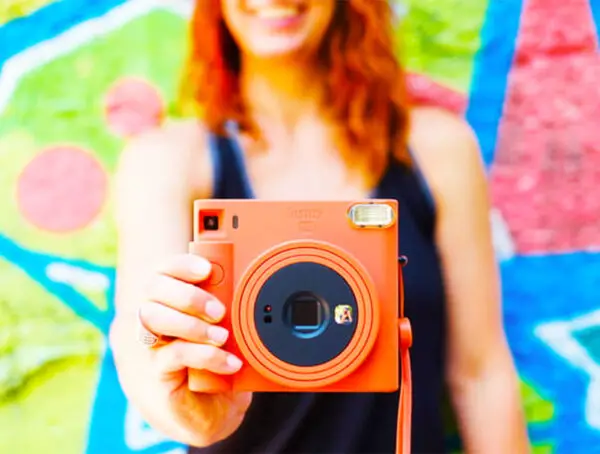 Fujifilm is making shooting analog instant-film easy and highly pleasurable with the new Instax Square SQ1.