In the social media era, fashion is not only about being stylish, but also about being technologically savvy. Brands must seize the power of digital to gain insights, find out what their target audience likes, wears and buys, and of course, sell them what they need.
And, it's not a one way thing. Consumers and fashionistas also want to know the latest updates and shop what they like, without having to spend too much time digging new trends. That's where Grabble steps in.
Grabble is an app that helps you find the style you like, when you like it and makes shopping curation and execution as easy as possible. The app replicates the well-known "Swipe" feature of Tinder: on Grabble you can "Grab" or "Throw" the items that pass in front of your screen. It's easy, fun and efficient.
If you like our stories, there is an easy way to stay updated:
Follow @wersm
Getting Started With Grabble
Getting Grabble is easy, as it's available on both the App Store and Google Play. Once installed, a welcome screen will invite you to join either by using your email or your Facebook credentials. Once you completed this, a brief intro will show you everything you need to know to start with your online shopping experience.
The main app has four major tabs: Grabbing, Collections, My Grabs and Sales Alerts.
Like It, Grab It, Get It
Grabbing is simple – in fact it's so simple it's addictive! Users see a fashion item on their screen, such as shoes, shirts etc., and then decide whether to grab it or throw it. That's it! Swipe right to grab the item, swipe left to dismiss it and move on to the next one.
Grabble features millions of products from thousands of brands, high street, high-end and emerging retailers, for you to swipe through. The more you swipe, the more personalised your feed gets. Having second thoughts? Taping on the arrow sitting on the top right corner will show you the previous item.
You can review your Grabs under "My Grabs". You will see a tiled list with all the items you have selected so far. You can either choose to add them on collections or you can tap on them and select either to delete them or purchase them directly from the featured retailer. The retailer's website appears within the app. Talk about some amazing, non-disruptive shopping experience!
Of course, you can always opt to share your grab with your friends via all major social media networks, messaging services or AirDrop in our case. Whatever works for you!
Never Miss A Special Offer
What's also exciting is that Grabble also offers its users sales and discount alerts. You can either choose to navigate on sales that are happening right now, or receive alerts for discounts on your grabbed items. What's interesting is that Grabble features its own exclusive apps, available to its users.
Grabble Is Also Your Own Personal Style Guide
But it doesn't end here. As we all know, everything is content and content is everything, so Grabble does a great editorial job curating style suggestions and producing contagious, shoppable collections. Those collections are updated several times a week and offer users the latest trends and updates on all things fashion.
You Too Can Become A Grabble Retailer
Apart from UX, Grabble is very appealing to retailers as well. If you are interested in becoming a Grabble partner all you have to do is to drop them a line and they will provide you with all the details. What stands out is that it requires zero technical integration, as the app pulls content directly from the retailer's website. The stats are interesting: over 5 million swipes were performed in December 2015 and more than 260,000 clicks were sent to retailers. Sounds like a catch!
Our verdict: Grabble is our favourite, fun way of social shopping. It's highly recommended and equally contagious.
Don't wait, download Grabble now!
---
You might also like
---
More from Reviews
---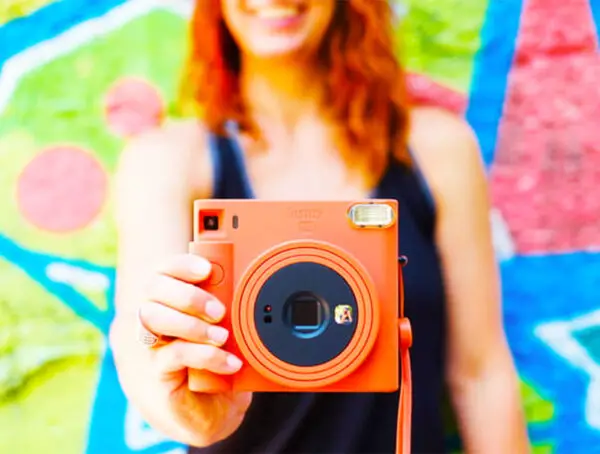 Fujifilm is making shooting analog instant-film easy and highly pleasurable with the new Instax Square SQ1.