McDonald's Australia has teamed up with Snapchat to take job applications through the app, with a new "Snaplications" campaign. 
In a first for both companies, Snapchat and McDonald's have launched a new McDonald's-themed filter that allow those who would like to apply for a job at the fast-food giant to send a 10-second video application and try on a uniform. McDonald's then reviews the application and sends the applicant to its digital careers hub to download a proper application form. In this respect, the 10-second video application will not replace the usual application process, but will be taken into account though.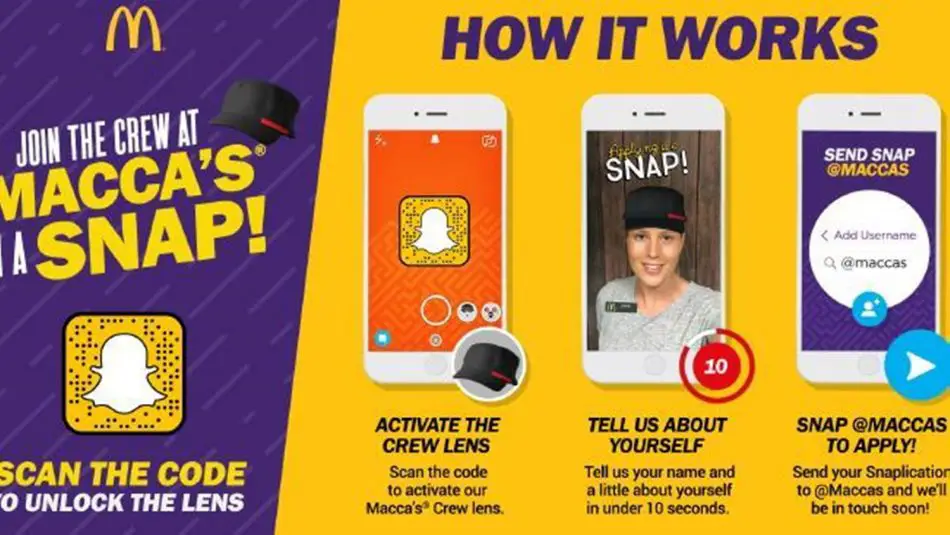 Shaun Ruming, chief operating officer of McDonald's Australia explains,
[quote]I've learnt a lot about Snapchat recently from my 14-year-old daughter. We think this is actually a world first. Snaplications is basically a Snapchat 'lens' that gives users the ability to apply for a job — or at least commence that process — by sending a 10-second snap. We're the largest employer of youth in the country, so we're trying to look for new and innovative ways to recruit crew people.[/quote]
The move seems logical, as Snapchat is known for its younger demographic. Snapchat has over 4 million users in Australia and 82% of them within the age range of McDonald's employs in the country – over 100,000 Australians, 65% of whom are under 18.
The app is the ideal place to reach this age group.
---
You might also like
---
More from Snapchat
---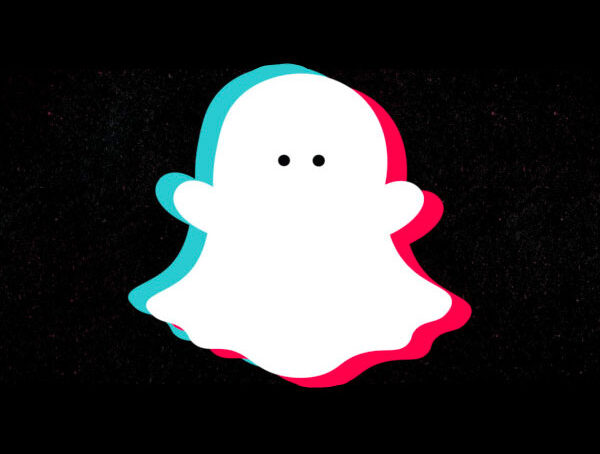 Snapchat Spotlight, Snap's new TikTok competitor, has already gained over 100 million MAUs since its launch in December.