This post was brought to you by

Technology is changing marketing. On the one hand, consumer behaviour has changed. The growing popularity and use of mobiles, tablets and laptops has resulted in consumers being online constantly. So if brands want to be seen, they have to be present online across all platforms and react in real-time.
If you like our stories, there is an easy way to stay updated:
Follow @wersm
Brands have their work cut out for them if they want to get – and keep – the attention of consumers.
On the other hand, brands now have a huge opportunity to use the new available technologies to engage with consumers on a much more personal, segmented, and targeted level. In order to survive in the digital world, brands and companies have to adapt their marketing strategy:
Real-Time Marketing 
Real-time technology not only means brands are expected to react immediately to customer enquiries / feedback and PR stories, but also enables marketers to jump on popular news stories and use the viral nature of them to promote their brand. From the Royal Baby to the Oscars, many brands have been using real-time marketing to attract the attention of a much larger audience than ever before.
If you like our stories, there is an easy way to stay updated:
Follow @wersm
Personalised Campaigns
Big data gives marketers the ability to make their campaigns much more relevant. With the right tools, marketers are able to find out a vast amount about consumer behaviour and use this information to improve consumer experiences by providing personalised campaigns to a highly targeted audience. From content marketing to targeted advertising, the more tailored a marketing campaign is to an individual, the more likely that individual is to interact and engage with a brand.
Paid Social Advertising
Social media in particular has enabled a new level of targeted advertising. Marketers are able to target an audience that has already indicated an interest in brands, products or companies similar to the one being marketed. Especially the recent advancement in social media automation tools and technology such as ExactTarget /Salesforce and Nanigans has put paid social at the forefront of digital advertising.
Social Media Customer Service
Social networks like Facebook and Twitter have become one of the first places custumers go when they have feedback about a brand, company, or product. Whether the feedback is positive or negative, consumers expect a response.
If you like our stories, there is an easy way to stay updated:
Follow @wersm
This has made social media customer service a necessity for brands who want to ensure customer retention and encourage customer loyalty. Incorporating customer service in the overall social media strategy is therefore essential, as the power of these tools is being able to see who is actively engaging with a brand and being able to target them directly.
Social Listening
Social media is full of vast amounts of free feedback about what consumers like and dislike about a brand, company, and/or product. At the same time, social media is full of information about what consumers want. Social listening provides opportunities past simply looking at direct feedback about the brand/product a marketing team works on. Brands and companies can use social listening to influence their sales and product development.
From supermarkets putting specific products on sale that consumers are talking about the most, to tech giants updating their software and technology based on consumer feedback and needs; social listening is a powerful tool that can really help brands with costumer attraction and retention.
Websites
Consumers increasingly use the internet as a first point of reference when trying to find out about a brand or wanting to buy a product. Having a website has therefore become a given for companies and brands, however some brands are still adapting to the need for responsive websites that work across mobile and tablets. Especially since Google's recent changes labelled as "Mobilegeddon", being mobile friendly now has a huge impact on SEO.
If you like our stories, there is an easy way to stay updated:
Follow @wersm
Even more so, websites have become a very important marketing tool. Crawlers and other web tools enable marketers not only to collect data about consumers but also to improve user experience based on insights from customer behaviour on the site, which is especially important within ecommerce.
What Does All This Mean For Marketers? 
Technology and Marketing are increasingly merging and marketers need to keep up if they want a future in the field. While marketing is still a creative field, the growing involvement of technology increasingly requires skills within mathematics, statistics, and computing. Here at Digital Gurus, we are increasingly seeing marketing teams being joined by Data Scientists, Growth Hackers, Web Analysts, CRO Specialists, and "Marketing Technologists".
Even if your specialism is not within tech or analytics, it's important to be curious about the possibilities provided by technology. An article summing up a panel discussing "What does the merging of technology and marketing mean to marketers?" concluded by advising those wanting a career within the industry to "bring together the magic of marketing and the science of technology to create powerful and relevant marketing campaigns".
Digital Gurus
, a London based recruiting agency, covers 
jobs
 within Creative & UX/IA, Tech, Project Management, Client Services, Information Technology, IT Security, Mobile, Media Planning/Buying, AdTech, Advertising Sales, Social Media, PR, Search, Marketing and more!
---
You might also like
---
More from Guest Bloggers
---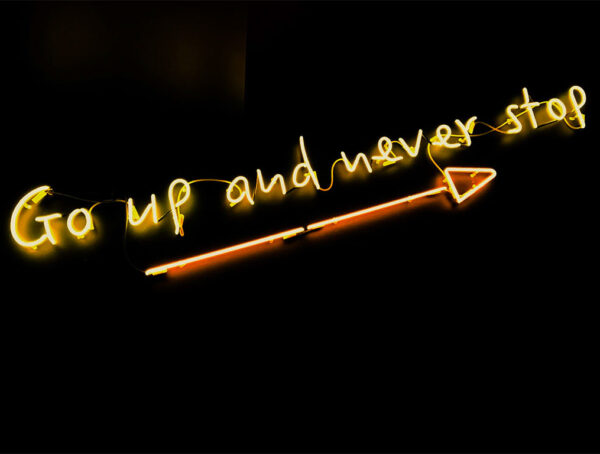 Henk Campher, VP of Corporate Marketing and Head of Social Impact at ‎Hootsuite, looks at five important social trends that …