When Facebook CEO Mark Zuckerberg rolled out Facebook Graph Search this week, what was he really thinking? Nitrozac and Snaggy at The Joy of Tech were somehow able to eavesdrop on his darkest thoughts, which they faithfully reproduced here in all their glory: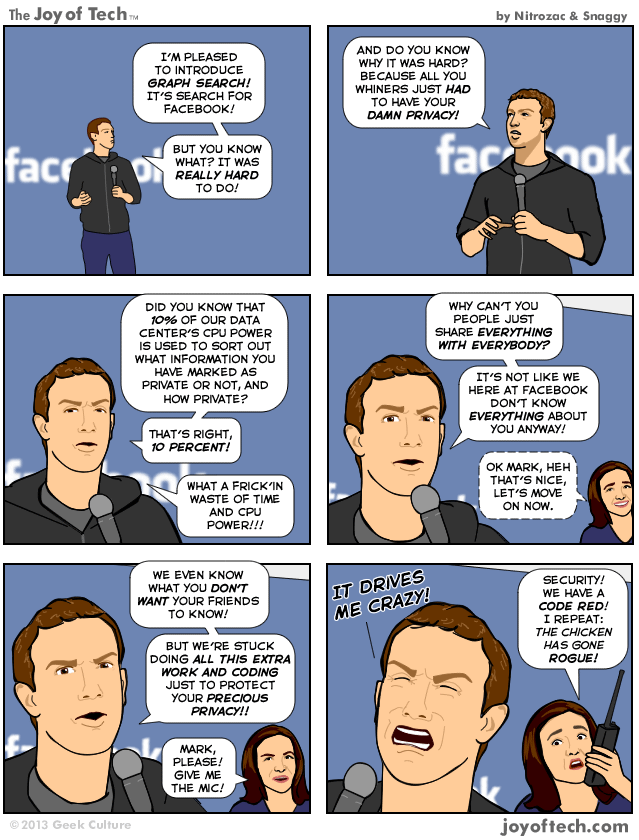 More from Social Fun
---
No matter where you were in the world this week, you may have seen these and a 'few' other US-related …
2.2K
You know what is very trendy these days? Sneaker collaboration. Celebrities, sportspeople, artists, anime and even transport companies have teamed …
3.6K
Welcome to the 1980's where tech and social media are everywhere around you... or are they?
Editor Picks
---