As expected, Twitter's removal of locked accounts from follower lists last week has caused a stir, especially since many users lost a significant amount of their followers.
Last week Twitter announced its decision to stop counting locked accounts in the total number of followers on users' accounts. "We understand this may be hard for some," it had explained at the time. The decision – part of Twitter's "healthy conversations" initiative to rid its platform of fraudulent and spammy accounts – was expected to have a small effect on most users; around four followers on average for most. However, those with very large followings were braced to take a more significant hit.
Socialbakers published a list of the top Twitter accounts regarding follower numbers and their follower count drop percentage. Let's take a closer look.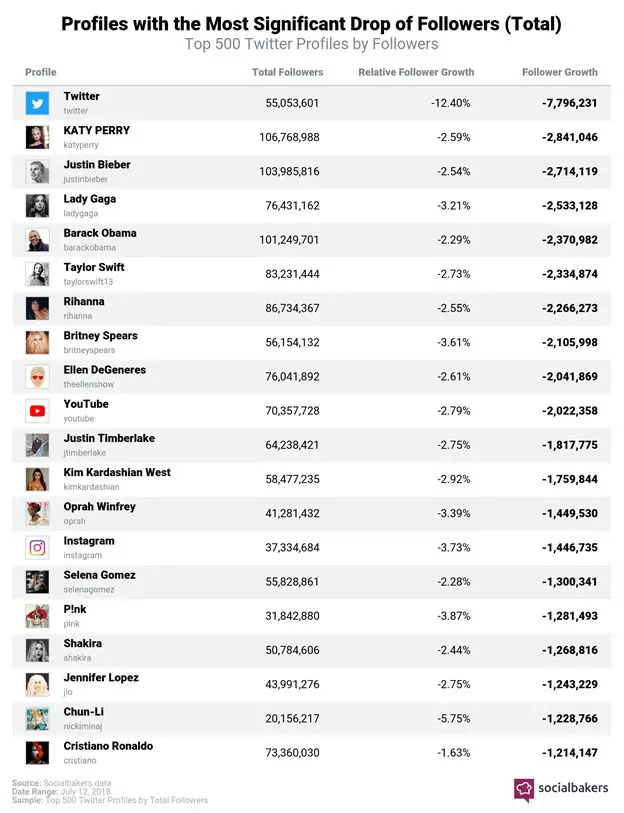 In terms of pure numbers, big accounts like Twitter itself, Katy Perry, Justin Bieber, Lady Gaga, Barack Obama, Taylor Swift, or Rihanna, lost the most followers. However, in terms of a percentage of followers, the view changes significantly, as seen below.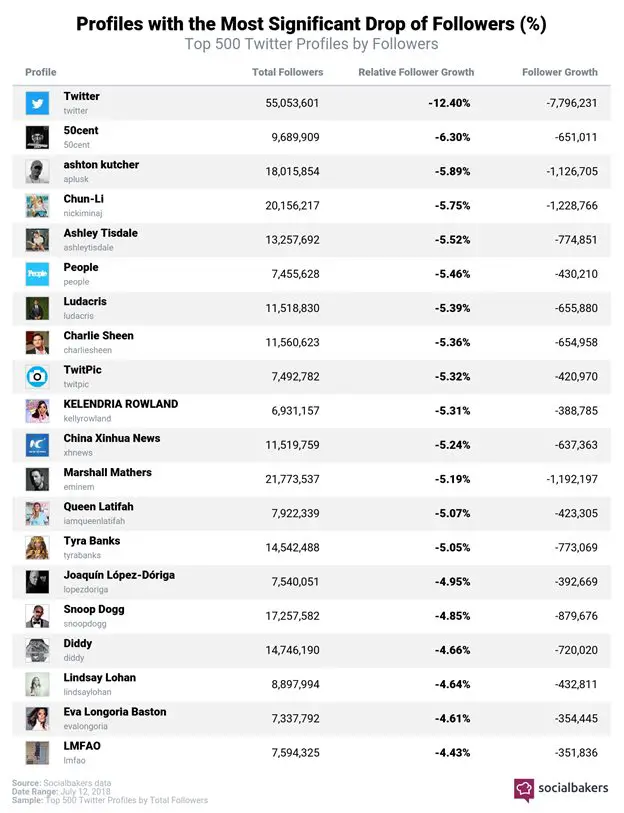 Katy Perry and Justin Bieber are not on the list… While they have lost a significant number of followers, in terms of a percentage of the total they have been impacted less than other accounts. Now, according to Matt Navarra, some other Twitter accounts (i.e. actor Steve Guttenberg's) have lost around 70% of their following. You can take a look at his list of affected accounts here.
UPDATE

Woah!

I found a bunch of Twitter accounts that lost 50-70% of their followers

This list is for international journalists…

More here: https://t.co/RCqwNAcLdI pic.twitter.com/xE59RkZIXo

— Matt Navarra (@MattNavarra) July 13, 2018
---
You might also like
---
More from Twitter
---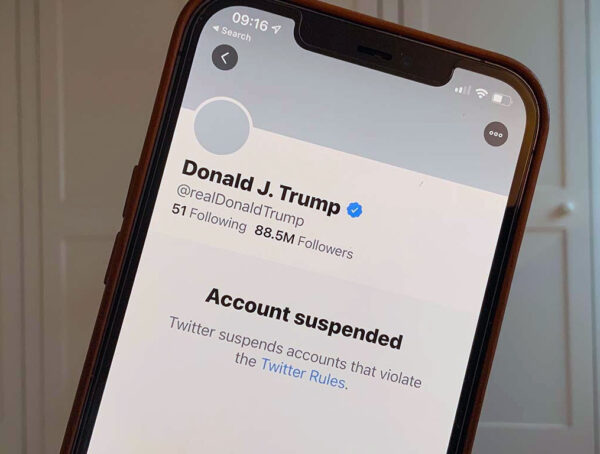 According to Twitter's CFO, Trump will never be allowed back on its platform - even if he became president again.