Try this! Type @[4:0] in any Facebook comments and see how "Mark Zuckerberg" will appear :)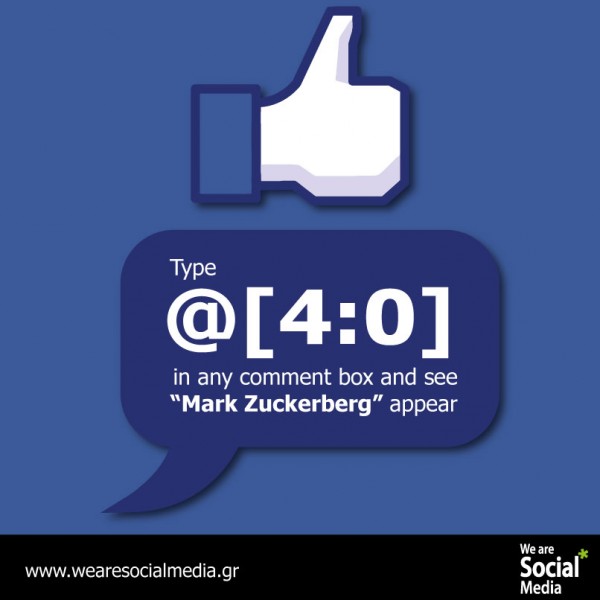 Increment 4 by 1 each time and see the very first members of Facebook  replace with your own fb id (get your facebook id here) and have your name displayed!
More from Social Fun
---
2.3K
No matter where you were in the world this week, you may have seen these and a 'few' other US-related …
2.3K
You know what is very trendy these days? Sneaker collaboration. Celebrities, sportspeople, artists, anime and even transport companies have teamed …
3.6K
Welcome to the 1980's where tech and social media are everywhere around you... or are they?
Editor Picks
---