Twitter search is a very powerful tool that lets you discover topics and people, and allows you to find out what users say about you, about your company or about anything you want really. And yet, Twitter search is a very underused tool. Only a few users actually know that you can search on Twitter and even fewer have accessed the advanced search features.
Alltwitter thought it was time to make things right and teach us how to make Twitter search work harder for us. Below is a list of 10 tips to make a better use of the search tool and gain results you may not have even thought you could get from Twitter.
1. Use quotes to search for a phrase
If you input more than one word in Twitter search, it will bring results for either of these. In order to make Twitter search for the words as a phrase (i.e. all words together), simply add quotes to your search.
2. Use AND or OR for combined search
If you wish to search for tweets that contain specific keywords, use AND or use OR to bring up tweets that contain both or one of the two words.
3. Use minus to exclude a keyword
If you want to search for tweets including a keyword, but exclude all those that include another specific keyword, just add minus to your search.
4. Search for tweets from a specific user
Twitter also allows you to search for tweets from specific users. For this, use from:username and Twitter will bring up all the tweets from the "username" account.
5. Search for tweets mentioning  a specific user
In a similar way, Twitter lets you search for all the tweets that mention a specific user. Use to:username to bring up all tweets mentioning that "username".
6. Search for tweets from a specific location
Yes, Twitter even lets you search for tweets that were sent from a specific location. Add near:location to your search to find all tweets that were sent from around that location.
7. Search for ultra-localised tweets
If a location is not specific enough for your search, Twitter even lets you specify a maximum distance to identify tweets sent from a specific place. To do this, add within:distance to your location search.
8. Search for tweets published at specific dates
With Twitter you can also find tweets that were sent between specific dates. To do this, add since:date and until:date to your search. Please note that dates will need to be in the american format (YYYY-MM-DD)
9. Search only for tweets that include links
You can also filter your search on Twitter. To find tweets that include links, simply add filter:links to your search.
10. Search for tweets from specific sources
To search for tweets that come from a specific source, add source:keyword and Twitter will bring you all the tweets coming from that source.
To access Twitter advanced search, head over to twitter.com/search.

Related Stories:
You might also like
---
More from Twitter
---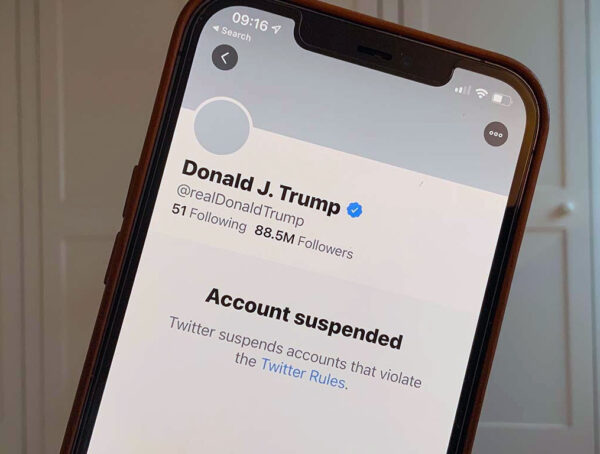 According to Twitter's CFO, Trump will never be allowed back on its platform - even if he became president again.