If you're anything like me, and you get all alert every time you come across an image editing app you haven't seen before on Instagram and beyond, keep reading.
It's been almost like a treasure hunt, and right when you figure out the precious app that will make your photos look like the big-time influencers' visuals, it feels like you won an invitation to join the Plastics. I've encountered many people being vocal on an issue that seems so minor but triggers a somewhat juvenile behaviour by the initial discoverers of a new hot editing app.
No one reveals the force behind the stunning layered videos, the collage that is of editorial standards and the template that is all that. Additionally, Google and SEO aren't big helpers either. Try googling keywords that will lead you to the "super sparkly glittery filter app for Instagram / Pat McGrath favourite app/fashion influencers editing app" and let me know how many will give you KiraKira. That's right, it's a blood, sweat and tears feat.
For that, I want to share my hard-earned findings with you, that go beyond Glitché, VSCO (lol) or Snapseed (no, this isn't news anymore).
Motion Stills is the new app to create GIFs that come with a raw, repetitive edge. For those who grew out of Boomerang.
If Motion Stills hasn't convinced you yet, and you still want to be more extra, with Slide you will create 360 3D GIFs that show the illusion of depth. Next level.
Don't judge a book by its cover or an app by its design. This one is a hidden gem with hundreds of filters to choose from and layer – the kaleidoscopic effect you keep seeing everywhere is among them. Take your time and play around with them to refine your result.
For the video enthusiasts, Over offers results worthy of graphic design standards, including fonts, artworks, and frames, for eye-catching visual experiences.
Ok, stories have been inundated with layered videos and I'd been fuming for a hot sec until I found Cute Cut Pro. You can use it to multi-layer videos, images, or both.
What is your best-kept secret when it comes to editing apps?
---
You might also like
---
More from Reviews
---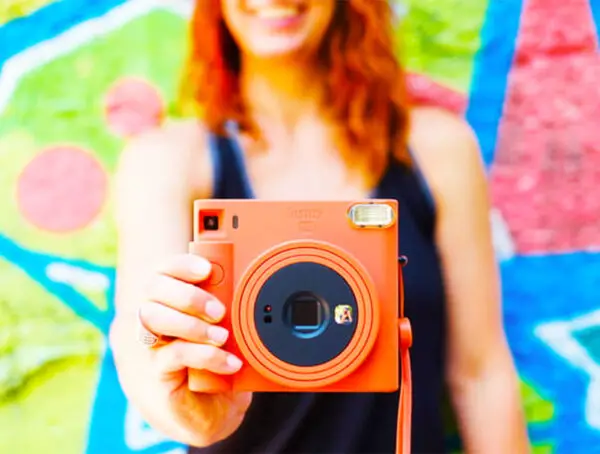 Fujifilm is making shooting analog instant-film easy and highly pleasurable with the new Instax Square SQ1.