LinkedIn has always been a great platform to network. After it opened its publishing platform to all users, it also became a great platform to share content. But one thing was always difficult on LinkedIn, to see your own updates.
After many tweaks and trials, it looks like LinkedIn may have finally found a good way to let us view our own updates and posts. Although posts were usually shown on your profile, it was hard to find your own updates, the status, images and links you shared with your followers.
Until today that is, because LinkedIn has added a link to your updates in the "profile" drop-down menu, as you can see from the below screenshot: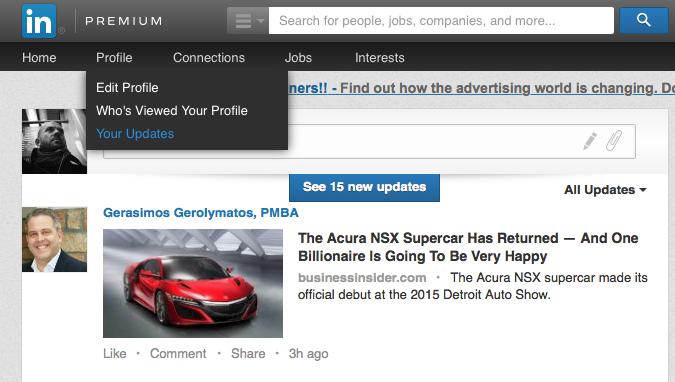 Clicking on "Your updates" will open a page with a list of all your recent activity, i.e your updates. Note that you can also view your posts (the longer content you share using the publishing platform) from this page: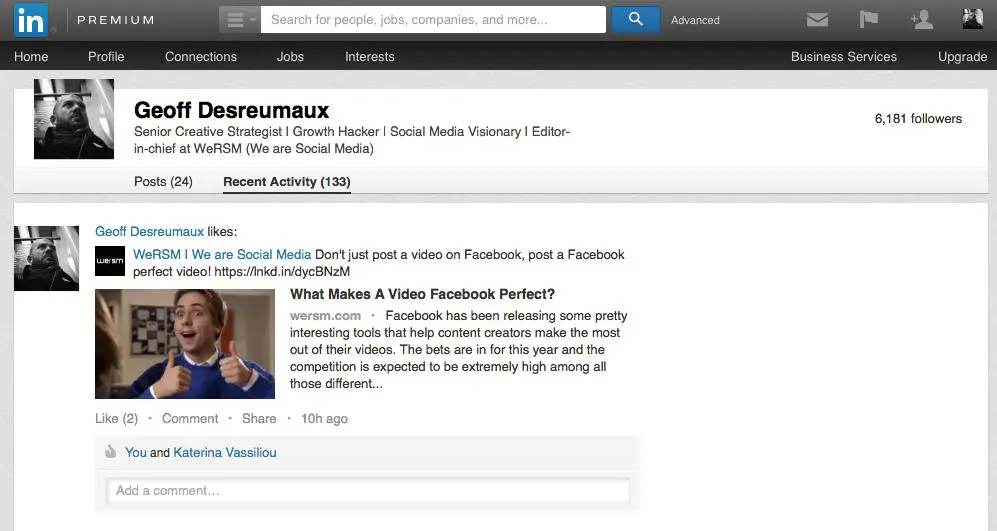 It is a small update from LinkedIn, but it will make it much easier to review what we have been posting on the platform and check what kind of engagement we have been generating. So, well done LinkedIn!
Related Stories:
You might also like
---
More from LinkedIn
---
LinkedIn is introducing controls for individual posts which let users restrict who can see and comment on them.