Today, LinkedIn announced a new update for its mobile app that will finally allow photo sharing. The update is already available for iPhone, and will rolling out to Android and the mobile web "over the next few weeks."
It is a surprising move by LinkedIn somehow as it took them so long to add such a basic feature, so why now? I guess the professional social platform has understood that not only the web is going mobile, it is also going visual!
Of course, LinkedIn is not the best platform to start posting up your selfies, duckfaces or other cat pics and this is probably not what LinkedIn is hoping for. And to help you help them maintain the "professional" approach, LinkedIn shared 4 tips:
Conferences, networking and professional development events: Show your network that you take your career development seriously. Photos not only help you get credit for investing in yourself, they also provide you with an opportunity to share key learnings with professionals who weren't able to attend an event. If you're at a conference, snap a shot of the speaker and pop one of their quotes in an update.
View from your desk: Photographs that capture 'a day in the life' are often even more meaningful than basic job descriptions. Bring the passion and energy that you have for your career to life. Use photographs to capture fun, inspiring or motivational moments throughout your day.  Whether it is the view from your desk, a photo of your awesome team in action, a shipment of beautiful flowers or the latest new product you're stocking the shelves with, capturing these moments helps you remember your work day highlights. It is also a way for other professionals to see what a day in your career is like.
Show off your talents: The only thing better than telling a client, hiring manager or boss how talented you are, is to show them. If you are an interior designer, show the remodel you've been working on. If you're a hairstylist, proudly show off photos of the latest up-do you created. Dog walkers and veterinarians can snap photos of happy "critter clients" with their pet parents' permission. If you're a yoga teacher who just redesigned your new studio, snap a picture and share your new digs with your network.
Professional selfie: How important is it to have a photo in your LinkedIn Profile? The answer is extremely. A profile with a photo is 11 times more likely to be viewed. Rather than using the typical headshot, try having someone take a shot of you in the midst of your work – during a presentation or practicing a big speech – or even in front of oven in your kitchen whites if you're a chef! Or turn the camera on yourself. If a client or potential employer can really see you in the context of your work, it creates an equation that looks something like this: YOU + TALENT = OFFER/OPPORTUNITY.
How do you feel about finally being able to share photos on LinkedIn mobile? What will your first pic be?
Related Stories:
You might also like
---
More from LinkedIn
---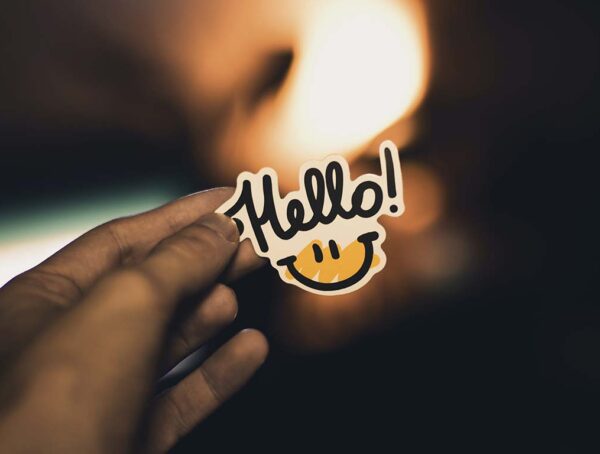 LinkedIn is introducing a new video Cover Story feature, creator mode, and more to help members create more expressive and …