LinkedIn has announced a range of new features for its Sales Navigator, helping sales teams "move beyond prospecting," to expand customer relationships, acquire new business, and maximise sales productivity.
LinkedIn launched its Sales Navigator to help companies prospect, but it now wants to develop it further "to win the hearts and minds of the entire sales org." To do so, LinkedIn is adding new functionality to that will help sales teams expand their existing customer relationships, gain new business, and maximise their sales productivity.
In a recent blog post, Doug Camplejohn, VP Products, LinkedIn Sales Solutions introduced all these new features.
Deals
Information in CRM or spreadsheets is often missing, incomplete, or out of date, so meetings between sales managers and reps can get frustrating at times. Deals is a new feature that gives those managers and their reps a better way to understand and manage their pipeline, as it makes adding deal and contact information to your CRM much easier. As a result, surfacing opportunities "that might be at risk" becomes easier as well.
Deals takes pipeline data from the CRM and displays it in a simple-to-use web interface, which makes jumping in and out of each opportunity screen in CRM a thing of the past. Users can edit information for the entire pipeline on one single page. They can edit information like deal size, stage, close date, next steps and more. All changes are then automatically written back to CRM.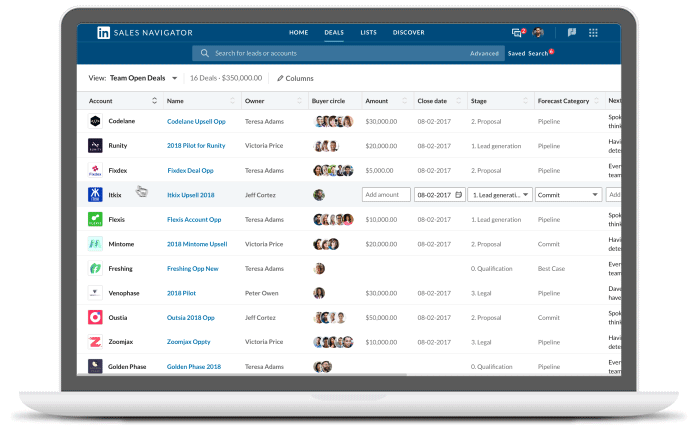 The Buyer's Circle feature within Deals takes things one step further, allowing users to pull up and display information on each opportunity role as. There are approximately 6.8 people involved in the B2B buying process, and Buyer's Circle feature helps reps and sales managers know if any key players are missing from a deal.
Buyer's Circle also makes it easy to select anyone on LinkedIn and drag them to a role, adding missing role contacts while automatically updating the CRM. If a contact is not already in the CRM, Deals will let the user create a new CRM record associated with a particular opportunity "in just a few clicks."
Office 365 Integration
Integration with Office 365 brings Sales Navigator directly to the Inbox, allowing users to make Sales Navigator actions "and see key insights" without ever leaving their Outlook for Web Inbox. Users can hover over any email address and view profile information, save a lead, send a LinkedIn connection request, or view TeamLink connections.
The integration also allows users to see "icebreakers" – things they have in common – to help them personalise their messages.
New Search Experience
"Search has been, and always will be, core to Sales Navigator," explains Camplejohn. This release of Sales Navigator features a search experience that is completely redesigned to make the user experience faster and easier. Account Search and Lead Search is now more prominent, featuring "streamlined search filters," making it easier to save searches.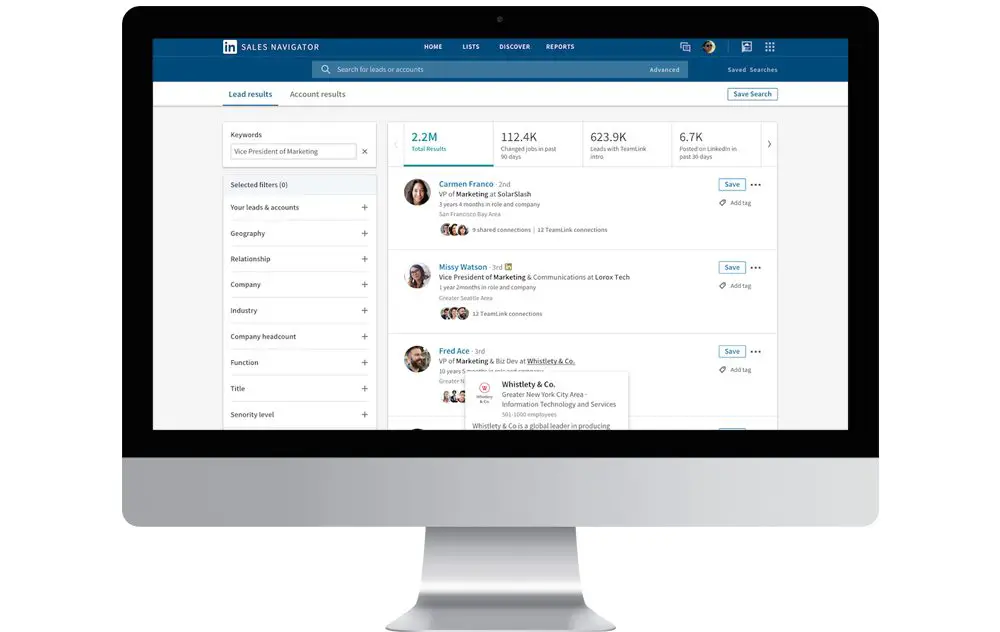 Users can get alerts any time a person or company matches search criteria on LinkedIn. Also, company hover cards provide a "quick overview of any company mentioned on a search results page."
Mobile Lead Pages
More customers are using the Sales Navigator mobile app nowadays, so LinkedIn is making it "a full-featured Sales Navigator experience." In its last Quarterly Product Release, mobile account pages were updated, and the improvement continues with this release. LinkedIn "will continue to narrow the gap" between the mobile and desktop experiences in upcoming releases.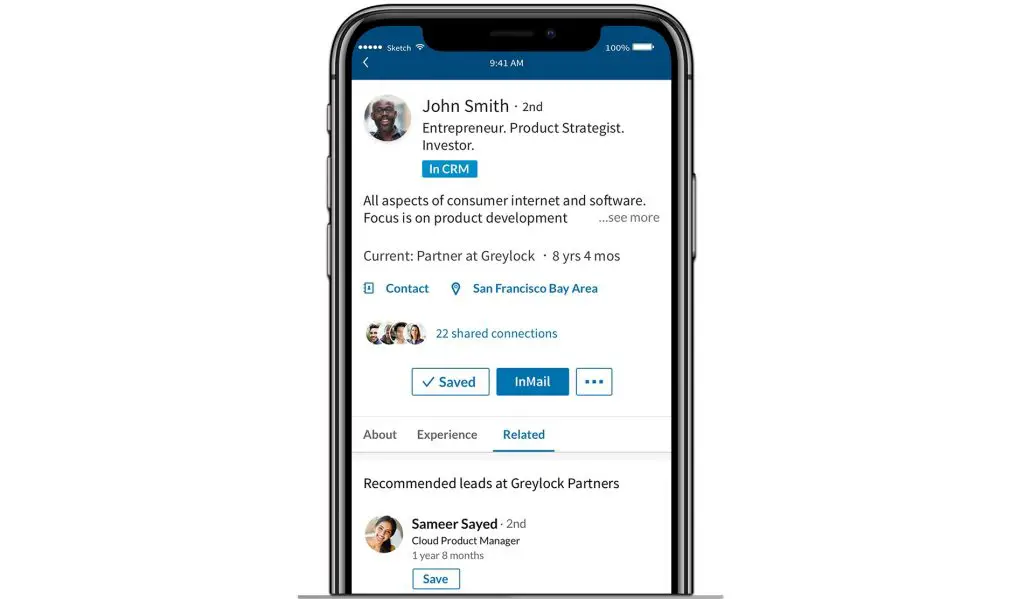 With this release, LinkedIn is also adding Adobe Sign as a significant new partner to the Sales Navigator Application Program (SNAP), to join existing partners like Salesforce, Microsoft Dynamics and SalesLoft which are now also rolling out much tighter SNAP integrations.
Finally, with the new Sales Navigator Ideas feature, LinkedIn is opening up "a direct channel of communication" between users and LinkedIn's Sales Navigator development team.
---
You might also like
---
More from LinkedIn
---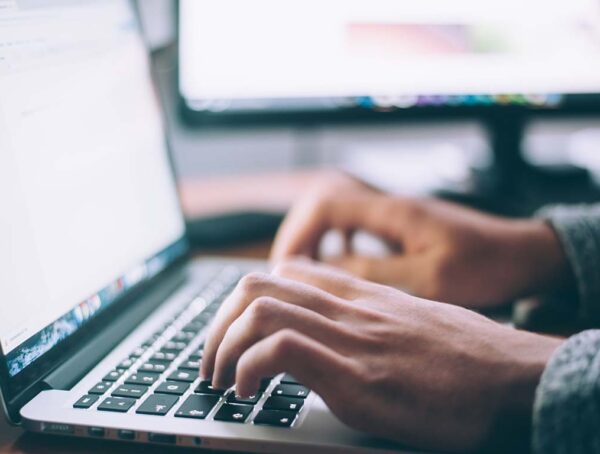 According to reports, LinkedIn is building a new service to let its members find and work with freelancers.