Integration of Facebook and Pinterest drives increases in the triple threat that every company desires; following, exposure and sales.
The question, how? With 83 percent of active users preferring to follow a brand rather than an individual, Pinterest has become one of the most desirable social media platforms for business. However, dually noted, it is also, the most misunderstood.
The truth is, your Pinterest following doesn't have to be built from the ground up like most companies think. Platforms such as Facebook can actually jump-start the following for you, and here is how:
Post Pinterest Links To Your Facebook Page
Maximize your Facebook following by simply using the status feature to promote your Pinterest Page. Use the direct URL in the status to drive your followers to your page, but don't forget to tell them why.
Not everyone is drawn to ONLY pretty pictures; to be sure you have covered all your bases tell them what your Pinterest board can offer them whether it is promotions, contests, or just access to interesting content. Quite honestly, "Quid Pro Quo" is the MOST effective strategy for transferring traffic to a following base.
Note that you can use a similar strategy to promote specific boards and pins to draw focus to key pins or ideas found within your Pinterest Page.
If you like our stories, there is an easy way to stay updated:
Follow @wersm
Before doing so, do NOT forget to be strategic when writing descriptions of said pins and boards on Pinterest. Making use of keywords increases your ability to draw in the following you want, as well as pique the interest of those followers you don't already have.
The Pin & Board strategy can be exercised:
Upload an image (of board or pin) you wish to feature in addition to the link in your Facebook status update
Just paste the link into your status and let Facebook decide your image for you.
Either are viable options pending on what you wish to feature of your pin or board and how easily you prefer to do so.
Do Promotional Contests & Feature Them In Pins On Pinterest To Be Shared On Facebook
Want to increase viral-ability? Contests are the best way to engage your following. Not only that, contests on Pinterest are becoming wildly popular among companies worldwide. Companies are leveraging their fans, and increasing their following & traffic by the minute.
My personal favorite example? Jetsetter.com's 2010 successful "Pin Your Way to Paradise" Sweepstakes that gave fans a chance to win a 7 day trip to Bali. They mastered the art of Facebook and Pinterest integration by having fans tuned to their Facebook page for clues to pictures they needed to pin to their personal "Pin Your Way to Paradise" board for a chance to win.
That is the beauty of Pinterest though right? Creativity meets promotion and fans. It really is an overlooked social media platform for all companies big and small to really increase traffic and improve their social media strategy.
It is also important to note that Pinterest, unlike Facebook, doesn't have contest restrictions that you promote! So what you waiting for?!
Lastly,
Install A Pinterest Tab on your Facebook Fan Page Or Get Acquainted With IFTTT
(an option that is NOT yet available for individual profiles.)
Nothing screams integration more than the addition of the easiest way to tie your networks together, applications.
Woobox offers the option to add a Pinterest tab to your company's Facebook fan page. Not only does it provide your Facebook network access to your pinning activities, but it requires no real technical skill either! It's as simple as downloading the tab! Your fans now can really begin to understand your company and what you are all about via your Pinterest activity.
What is better than Woobox's Pinterest tab and requires also little skill is an app known as IFTTT (If This Then That). While Woobox is a great way to integrate your Facebook and Pinterest, IFTTT is a buffer app that allows you to integrate all of your social media platforms as one. By means of algorithms, social media integration has never been easier and its free.
All you have to do is login to IFTTT login and connect all of your social media accounts, pick the platforms you want to integrate and how (all already set up for you to easily understand) and be active on your social media IFTTT will take care of the rest!
If you like our stories, there is an easy way to stay updated:
Follow @wersm
So there you have it, the secrets of Facebook and Pinterest integration exposed! However, don't forget to keep these 7 Pinterest pointers in mind:
Link ALL your online social networks.
Use photos with bright colours.
Write effective short descriptions that involve keywords
Do not post too often, or too sporadically (find a good balance). Although 10+ times seem to be a lot, it seems to be the magic number for activity of users on Pinterest.
Follow pages that post similar pins and re-pin some of theirs to create an interesting mix for your followers (Do NOT always make them your own)
Perfect Pinning Times: 2 p.m. – 4 p.m. OR 8 p.m. – 1 a.m. NOTE: Saturday morning yields the biggest traffic
As with all other social media platforms, interact with your followers!
Now let's rework that social media strategy and get you up to date and interacting with your the fans the best and easiest way possible.
Try it, and feel free to comment below with feedback, or any other strategies you might have questions about!
Happy Pinning!
---
You might also like
---
More from Pinterest
---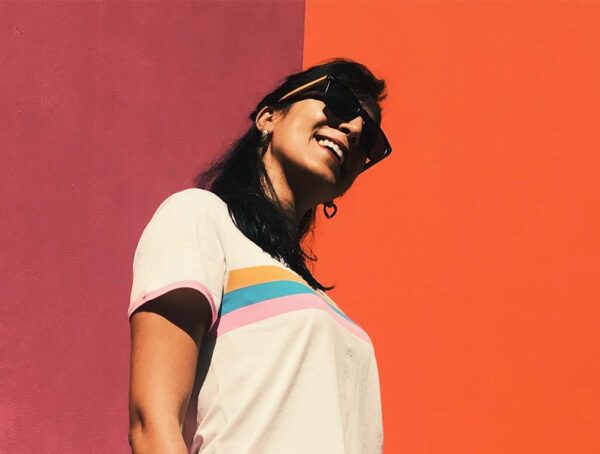 Pinterest is expanding its advertising solutions into Latin America, for the first time, with the launch of Pinterest Ads in …