Kik is one of the most popular messaging apps out there for younger audiences. Competing with the likes of Facebook Messenger or Telegram, Kik has just launched its own group video calling feature. 
Kik is one of those apps that tend to fly under the radar for marketers. It's very popular though, with over 300 million people currently using it. And it's adding great features that are starting to make it a real contender to Messenger, Snapchat, and the other social and messaging apps. One of these, is group video calling.
The new video calling feature is reminiscent of Messenger's recent addition – Instant Live Video – as it allows users to continue messaging while they use the video chat – just that it's limited to one-on-one conversations. On Kik, this is done with "talking heads" that appear at the top of the chat screen, while the messaging continues. Up to six "talking heads" can appear simultaneously, and if a user wants to show himself, there is a video toggle at the top of all chats – group, or otherwise.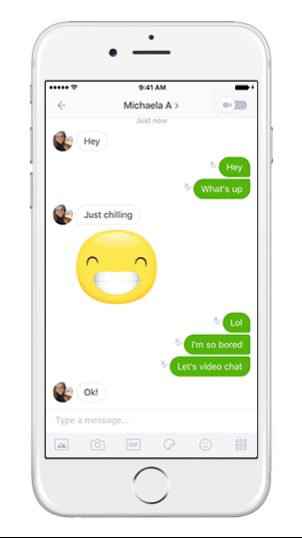 Chris Best, CTO and co-founder of Kik explained that
[quote]a lot of platforms that have video chat have something like a hybrid, or they have something that feels a lot like a phone call. We've added full integration into the conversation[/quote]
The idea behind the new implementation of "talking heads" is that users don't necessarily want to just talk. This allows them to also send things to each other during calls as well. The new feature certainly allows users to keep their conversation flowing.
Social media marketers tend only to consider the main three or four social messaging apps out there. Messenger, WhatsApp, Snapchat, and a few others. But apps like Kik are very popular as well, especially among younger users. And whereas Messenger or Telegram are pretty much just beginning to dabble with chatbots, Kik already has a 20,000-strong app store, which was only launched in April.
---
You might also like
---
More from Other Platforms
---
Clubhouse now has a valuation of $4 billion, near what Twitter was willing to pay for it a few months …