To celebrate the start of the NFL season KFC has launched 'Seasoned Tickets' its own weekly subscription that gets you 48 wings delivered to your door for 10 weeks and for only $75!
Excited? Well don't be, all 'Seasoned Tickets' have already been sold out. But this remains one of the best marketing campaigns orchestrated by Colonel Sanders.
48 wings, each week, for 10 weeks, for $75 and savings of $295 (a bucket of 48 wings normally costs $37.) No wonder this has been one of KFC's best marketing coup as the tickets sold out within hours of being available. Getting consumers to talk about your brand, that's 101 marketing.
For the fans of Netflix, you will certainly recognize Sean Austin as Colonel Sanders, the actor who interpreted Bob Newby in Stranger Things.
Bon Appetit!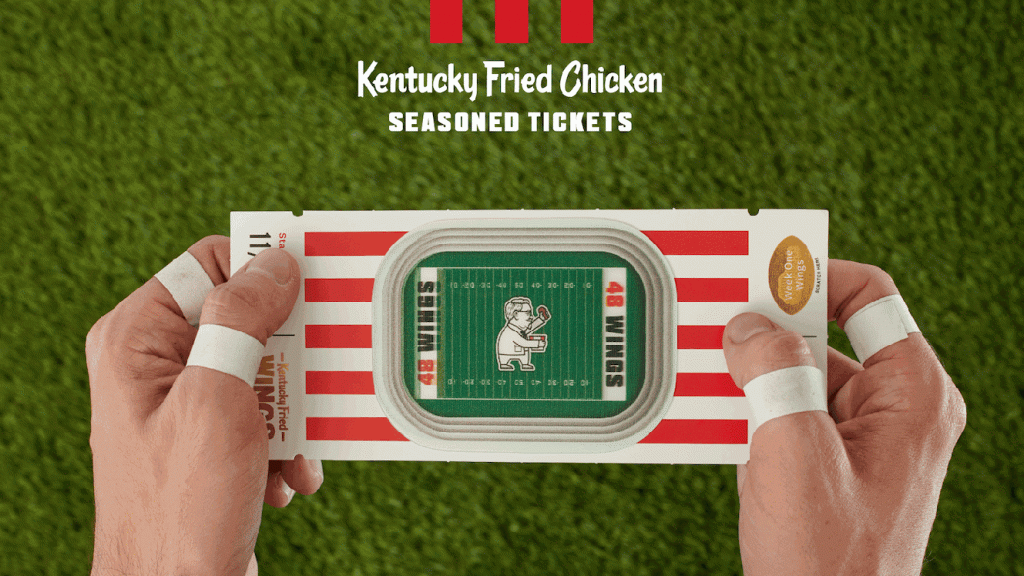 ---
You might also like
---
More from Creative Campaigns
---
Pepsi debuts "The Mess We Miss," a nostalgic film about all the beautiful, and messy, moments we all yearn to …