The King of Burgers recently met with the King of Beers in a revival of Budweiser's 1999 unforgettable "wazaa" TV spot. And they even took on Twitter for one of the weirdest conversation in the history of the platform.
Have you ever wondered what would have happened if Twitter had been born before 1999? Probably not. Yet, the latest campaign by Burger King and Budweiser makes us wish Twitter was already a thing when the latter launched its, now unforgettable, "wazaa" TV campaign.
A few days ago, Burger King launched its new sandwich, The American Brewhouse King. The release is timely, as the Fourth of July is known as a holiday often accompanied by burgers and beers. To promote the new sandwich, Burger King teamed up with Budweiser to recreate its legendary ad.
While this is already awesome, it did not stop there. It went crazier when Burger King and Budweiser started what will be remembered as one of the weirdest conversation to ever take place on Twitter. Even more so when other brands decided to jump on the wagon.
Scroll down to see how everything unfolded. Believe me, it is worth every second of it. Can you guess how it ended?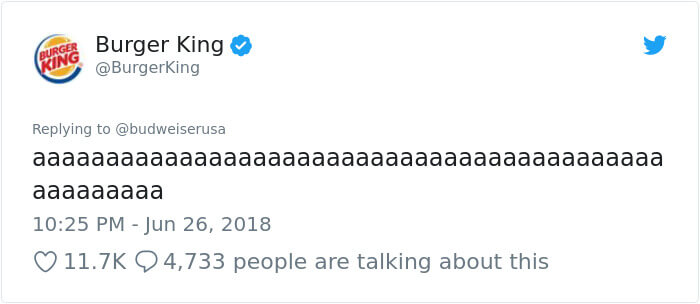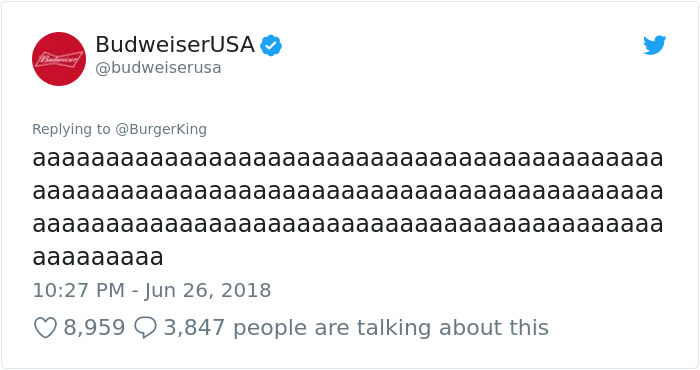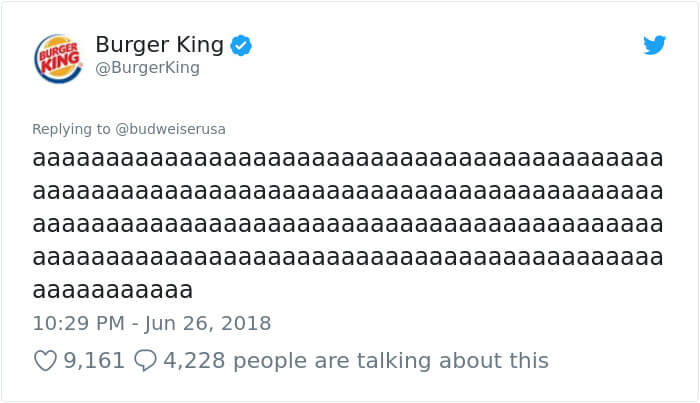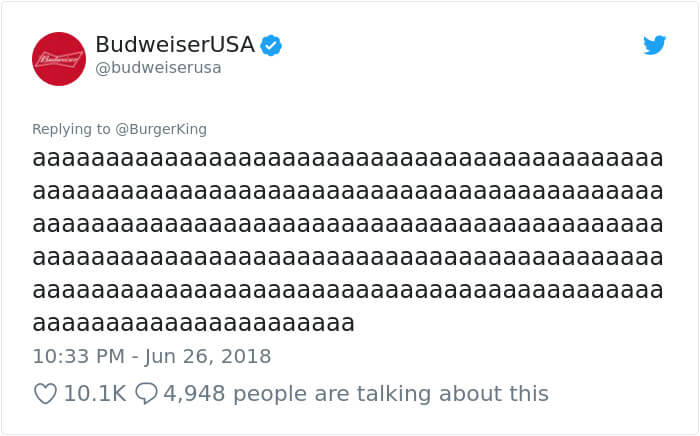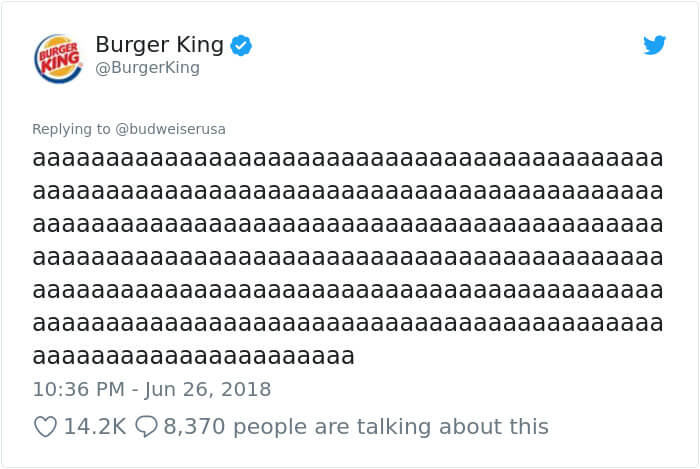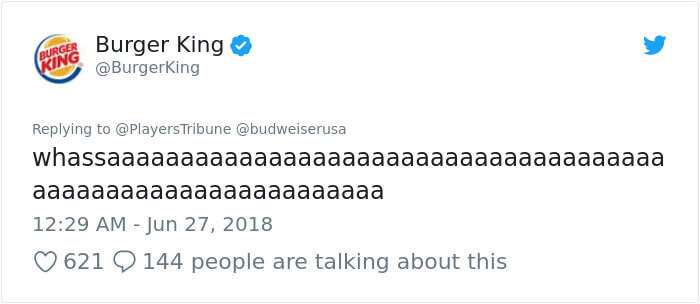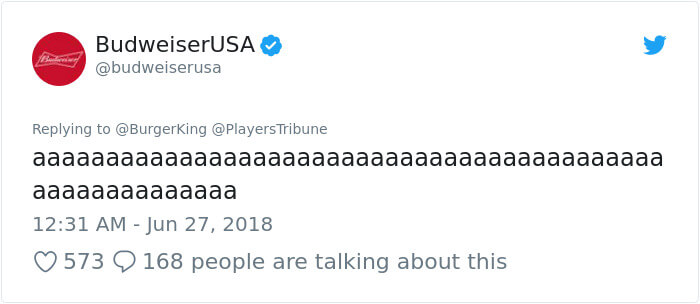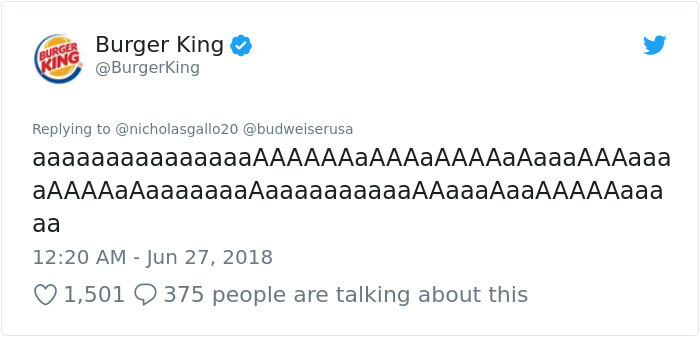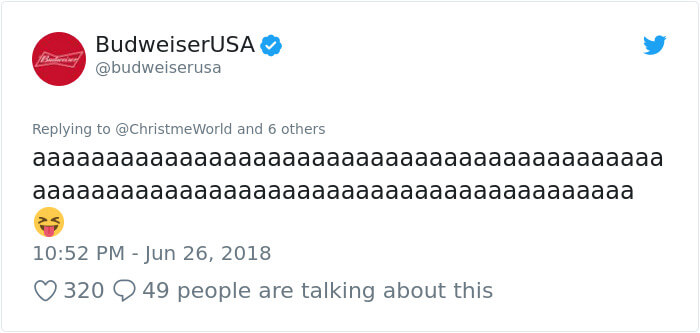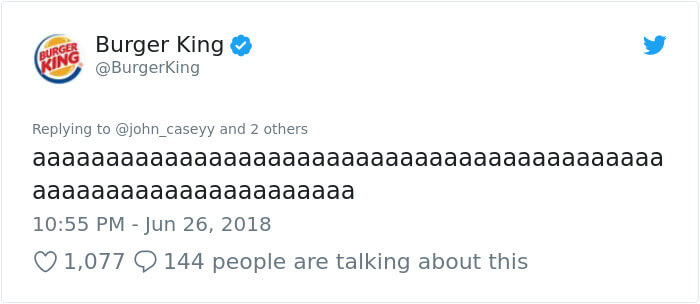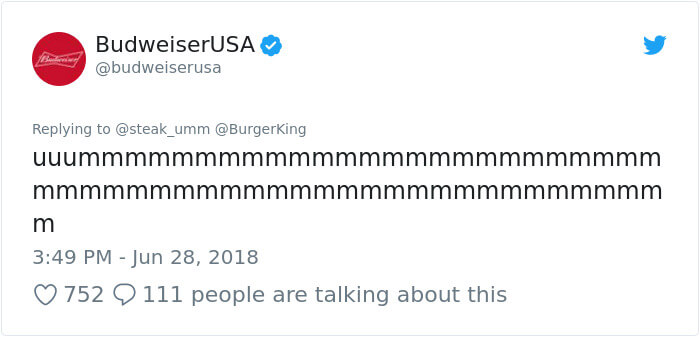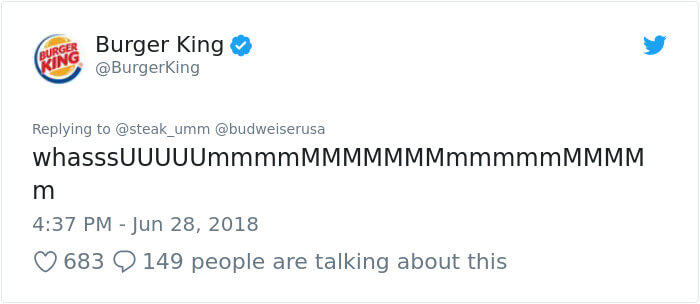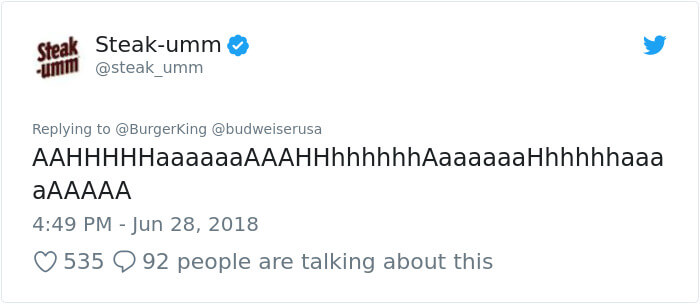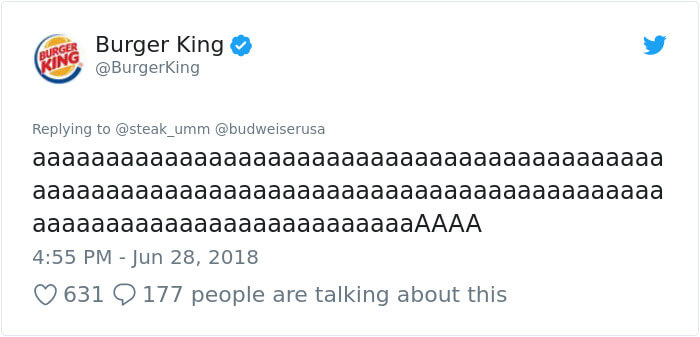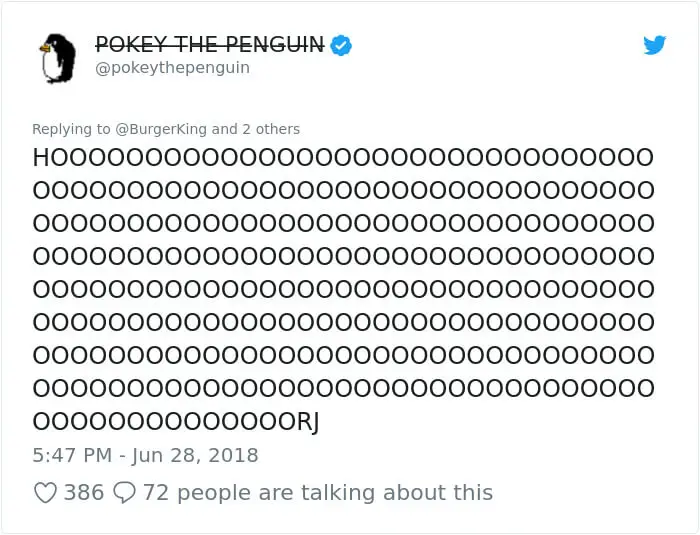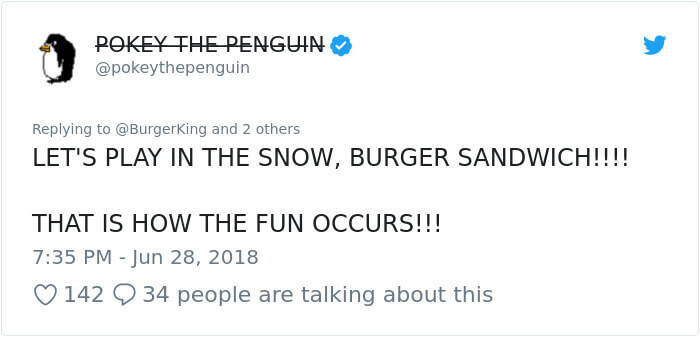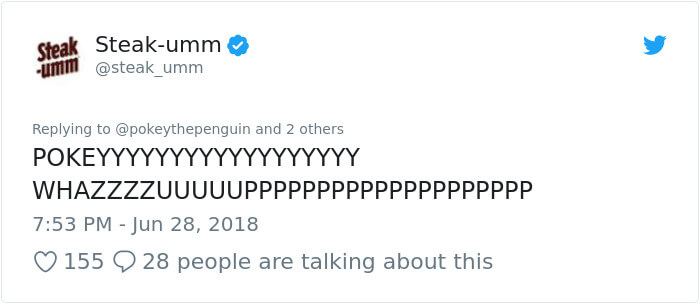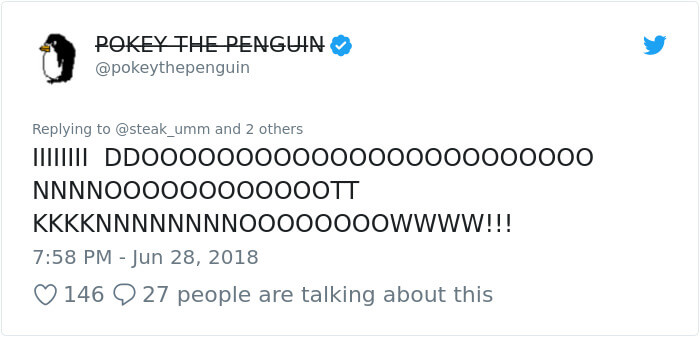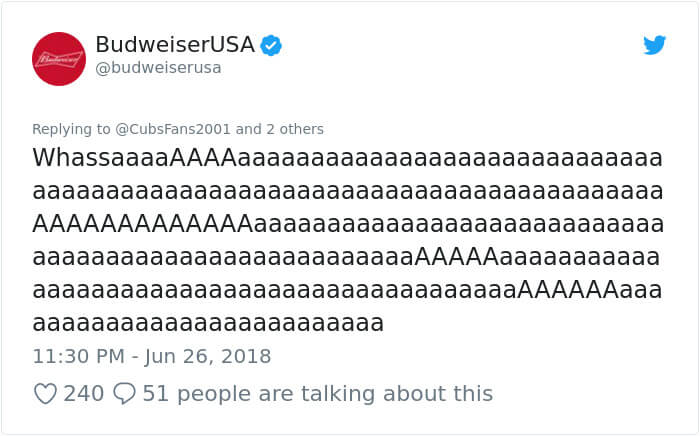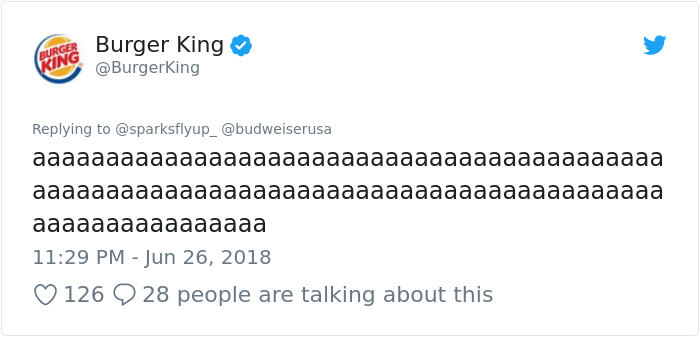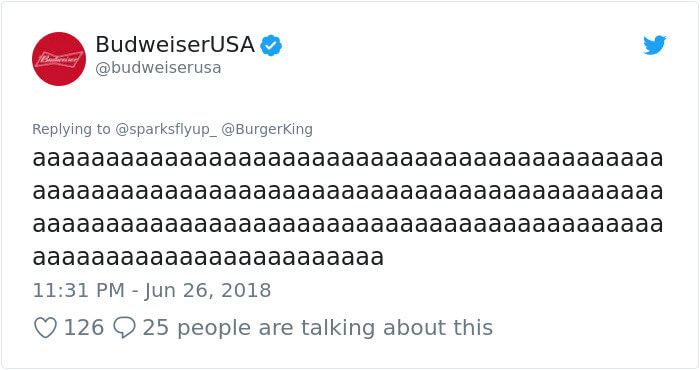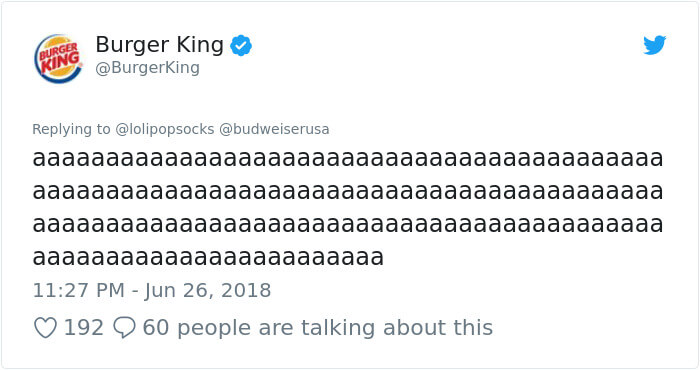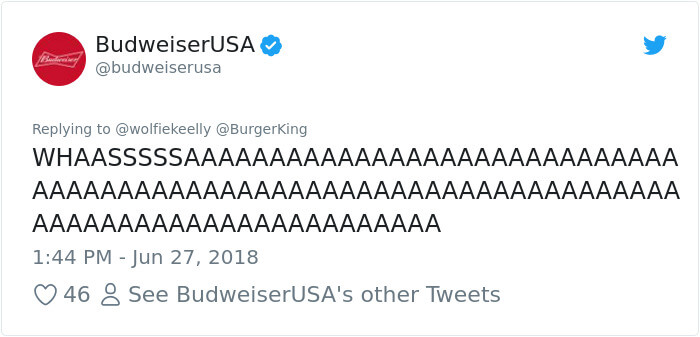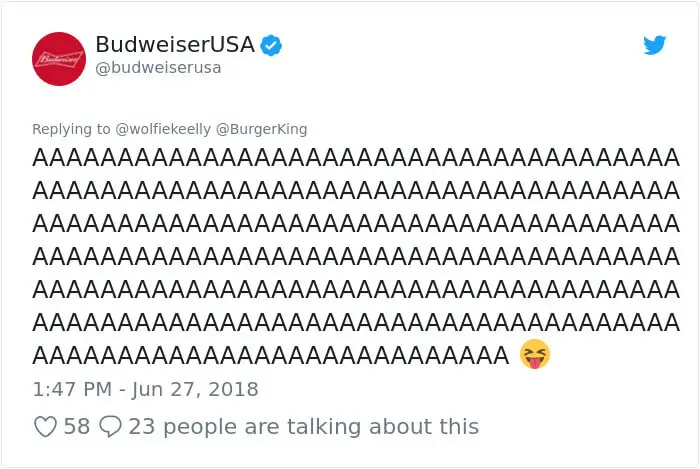 ---
You might also like
---
More from Featured
---
Google is pulling the plug on its mobile shopping apps for both iOS and Android and redirecting users to its …