Twitter has been all about changes these days. They have introduced the 'Fave People' functionality on Android apps, they have enhanced 'Promoted Accounts' ads and now they are thinking about removing their trademark – the reply '@'! Is this true? Well, according to The Next Web, this is the case.
Showing love to Android, again, Twitter decided to premiere this change for the users of the particular operating system. According to Buzzfeed, the alpha version of the Twitter app for Android, appears to omit the '@' replies, possibly opting for more Facebook-like commenting system.
A little while ago, Twitter Head of News Vivian Schiller had stated that the current replying system is 'arcane'. This move now proves that the social network had already plans for redesigning the way users interact, in order for it to appeal to new users and  make more sense.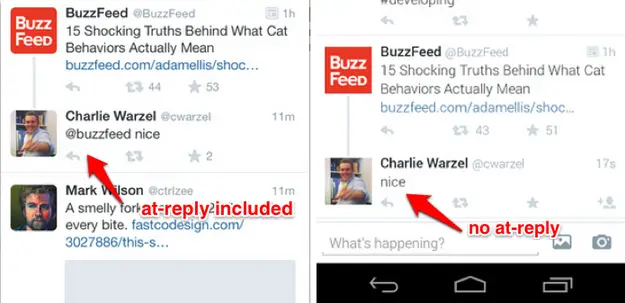 Do you like the new Twitter replying system?
Related Stories:
Photo courtesy of Buzzfeed
You might also like
---
More from Twitter
---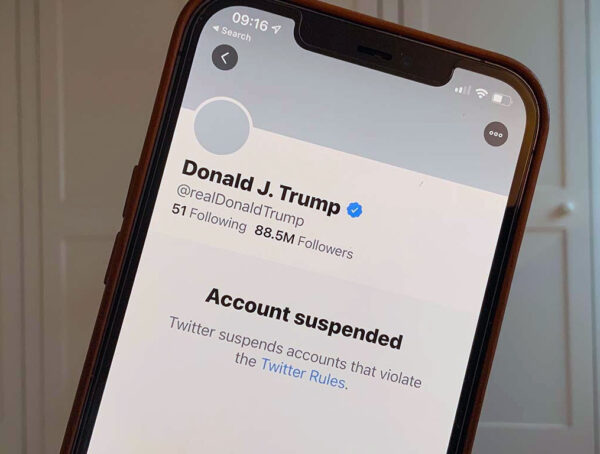 According to Twitter's CFO, Trump will never be allowed back on its platform - even if he became president again.