Sometimes social networks roll out new features that don't make a lot of noise. However, these small incremental product changes can sometimes pave the way for something massive. I believe that this is what happened this week, when Instagram announced that users could now organise bookmarks in "private collections".
Before we dive in, let's look at the terms used in Instagram's official announcement. "Bookmarks", "collections" – sounds familiar? What if I replace "collections" by "boards"?
Yep, it does sound a lot like Pinterest.
So, is Instagram gearing up to encroach on Pinterest's land? I believe so. But more than my two cents, I also have facts for you.
Hey @instagram – can we have a proper desktop version please? For guidance look over your shoulder and see what Pinterest is doing.

— Alex Bourgeois (@Alex__Bourgeois) April 13, 2017
I tweeted this 3 days before the update – it's a sign!
Between Instagram And Pinterest, There Are Now More Similarities Than Differences.
Both are immensely popular for the same niche topics: photography, travel, fashion, and to a lesser extent, fitness and food. There is a clear overlap here, and to speak in Facebook's language, an overlap like that is called an "opportunity." An opportunity for product extension, an opportunity to attract new users (or grow engagement of existing ones), an opportunity to outdo competitors, and of course, an opportunity to grow revenue.
It is crucial for social networks to extend content lifespan. It's one of the reasons why Instagram replaced the chronological home page with a feed organised by an algorithm. By making this "cultural" change, not only does Instagram improve user experience by showing content that people are interested in, but it also gives a chance to older posts to come up in the feed.
Furthermore, when browsing the web or their apps, many users find content, know it's good, but can't commit to consume it immediately. This is when bookmarking services (such as Pocket, which has 20-something million users) comes handy, and it's even more practical when you can organise your saves. There is a vital need for save-for-later applications, and Pinterest is good at that. And so is Instagram now. Again, clear overlap between the two.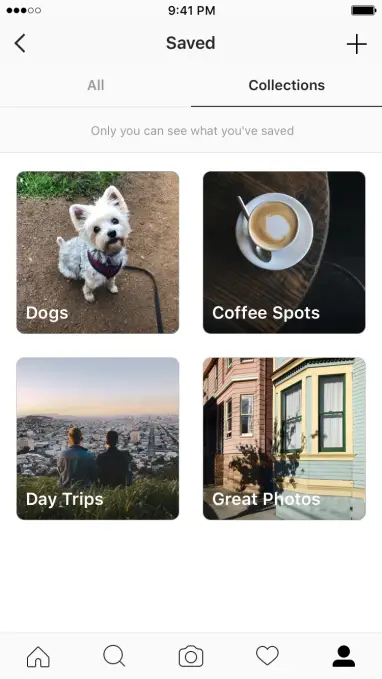 No seriously, it's really another copycat from Facebook
Pinterest does a better job in ensuring content is not short-lived. It's not rare to see engagement on Pins that are weeks, or even months old on Pinterest. It's a lot more seldom on Instagram, but with the new update, progress will be made.
Why A Desktop Version? 
Instagram on desktop is pretty poor. Pardon me, it has no true "desktop" version. At the moment, Instagram.com merely mirrors what you see within the app. Who willingly goes on Instagram.com anyway?
There again, another opportunity. In recent months, Instagram has been hard at work to allow users to buy straight from the app. Less than a month ago, Instagram rolled out the shopping feature to "thousands of new businesses that sell apparel, jewellery or beauty products." By the way, "apparel, jewellery and beauty products" is also a key focus area for Pinterest.
Mobile dominates these days, but big merchants still can't ignore desktop. A comScore study from last year pointed out that while mobile shopping is on the rise, desktop still dominates for more expensive product categories. Like apparel for example. Or jewellery.
And this leads to my last point – I believe Instagram will soon launch a proper desktop version of its app, one that will be geared towards product discovery and shopping. Its parent company is Facebook, so quick to innovate. Whether it is on mobile or desktop, users would browse bookmarks and boards to find new items to shop.
This would cement Instagram and Facebook's footprint in social shopping, and bring in new, fresh revenues, something that investors will be keen to secure, as user growth and ad revenues will inevitably slow, as Zuckerberg has warned.
And by doing so, Instagram wouldn't be "reinventing the wheel." Look at what Amazon and all major retailers are doing. They use previous searches to suggest and push similar products. They use data and algorithms to grow revenues, and that, Facebook knows how to do.
Also, it wouldn't be the first time that Instagram was "inspired" by its competitors. Just ask Snapchat.
---
You might also like
---
More from Experts Talk
---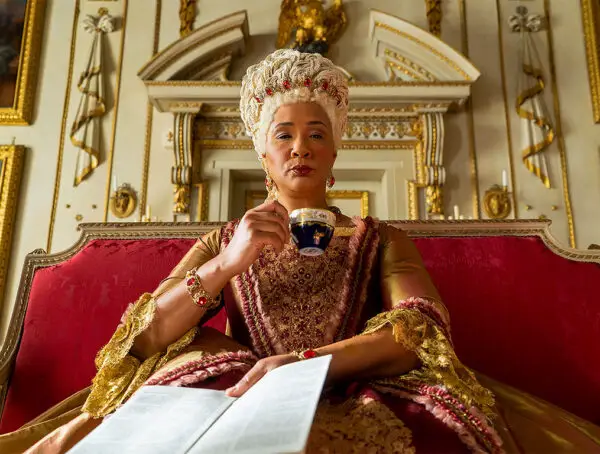 A new musical could soon come to life on TikTok, WhatsApp users are flocking to Signal and Fiverr will run …