What is the ultimate goal of the content you write: to be shared, right? To go viral.
As marketers, we always hope that the messages we spread across social media get shared over and over by people that like our brand, by people who care enough about our messages that they will forward it to people they know. A bit like a virus, no?
Meet Plague, a social network that was built just for that: to spread your content online, the same way a virus would spread among people.
Plague (the network) should not be confused with Plague Inc. – a highly addictive (and twisted) mobile game where you are meant to engineer a virus that will infect the world. Although Plague (the network) has a very similar goal: engineer a piece of content which will be shared from individual to individual, across the world.
How Does It Work?
On Plague, all users are automatically connected to each other, right from the start. There is no need to send friend requests or like/follow others.
If you like our stories, there is an easy way to stay updated:
Follow @wersm
As soon as you share a post (that can be just text, a link or an image), you become the source of information and your content gets automatically spread to the nearest users. And then it works just like a virus: Infected users spread the information further by infecting the users closest to them.
The fun part with Plague, is that the number of people your posts will spread to depends on your "infection index" which is basically a score that says how well your previous content was spread. As a new-comer, your content will automatically be shared with 4 people. After only a few post, I have already reached an index of 37, which means my content is now spread to 5 people automatically.
Plague is very intuitive to use. You see content appearing on your screen and then you can decide to swipe up to further spread the content, or swipe down, and put an end to the "infection" on your side.
Post Your Own Content And See How Infectious It Is
On Plague, you can post your own content of course. It is very easy. Simply click on the little "pencil" in the top right corner and then decide to type in some text, share a link or add an image. Then press "Post" and that's it, your content has been shared to the 4 (or more) nearest users.
To check how "infectious" your content is – i.e. how well it performs – just click on  the little "chart" button on the top left corner of the home screen.
Note that your content will remain "infectious" for 7 days after your posted it.
There you will find information about your "Infection Index" and a summary of your latest posts. You can immediately see which posts have "infected" users and which did not: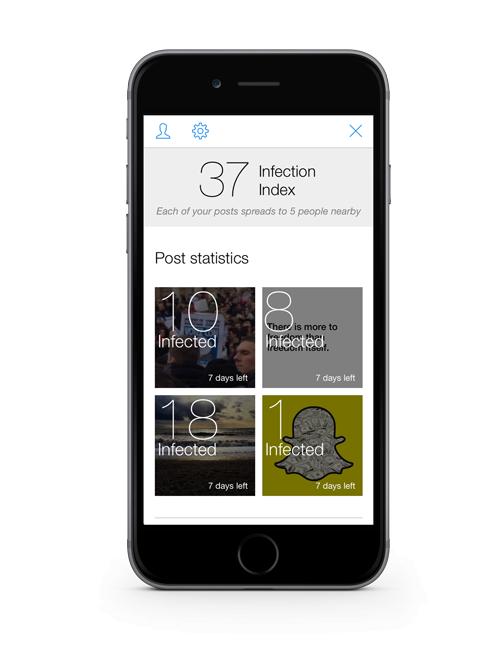 One more click on a post will bring even more stats. You will get an infection map, to see where your content has been spreading and a very interesting insight on how many viewers have spread your content further. As you can imagine, the higher the number, the more viral your content has become.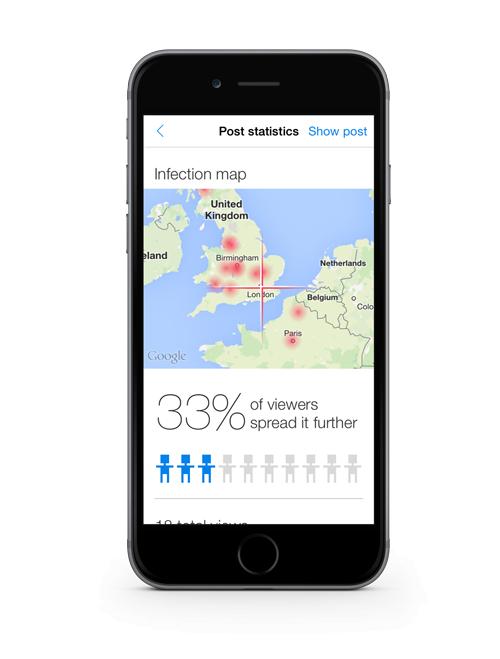 Plague is a very entertaining platform. I have spent hours laughing or being surprised (sometimes even shocked) with things that where shared on the app. Because it does not rely on users having liked or followed you, Plague can really show you the "viral" value of your content.
What are you waiting for? Plague claims it could even spread your content to the moon!

Get Plague now on your Iphone or Android device:
Related Stories:
You might also like
---
More from Reviews
---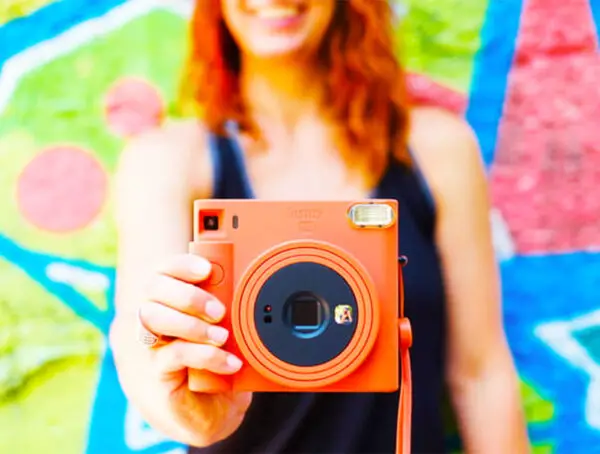 Fujifilm is making shooting analog instant-film easy and highly pleasurable with the new Instax Square SQ1.