This week's podcast features personal brand coach and founder of the Instagram growth agency, Gold & Glitter Co, Jeannette Bridoux – also known as The Marketing Bride.
After coaching over 100 entrepreneurs on branding & marketing, she left her startup job to do what she wanted to on her own terms. Now, she's on a mission to empower women entrepreneurs to create powerful brands built on their unique passions and purposes. Today, she's here to talk about social media!
To kick things off, we asked her what her favourite social media platform is. That's easy; it's Instagram! Her second favourite, is LinkedIn.  It turns out she loves Instagram's USP – discoverability – and believes that it enables rapid growth and optimal exploration of content. Additionally, she feels it is where she can truly connect with her followers, because of its sense of transparency between individuals, brands, and their counterparts. She's also a BIG fan of Instagram Stories!
As for LinkedIn, she loves building her personal brand there, connecting with a community of professionals who share her interests – as well as following the conversation on various hashtags; i.e. #MyLinkedInStory #vulnerability.
Funnily enough Facebook didn't make the cut! In fact, she hates it; with the exception of her Instagram Masterminds Group.
When it comes to the future of social media, she certainly has an interesting prediction! Unsurprisingly, the platform she thinks will lead the way is Instagram. The platform's constant transformation, innovations, and offerings make it even more so.
When discussing what's next in terms of the industry overall she explains it will be the further development and implementation of platform messaging capabilities – nothing to do with the features, and everything to do with bots! Yep… chatbots!
She believes people's desire for immediacy in the way they connect and communicate with brands may have bolstered this. But… it also may have pushed brands too far, leaving them to search out additional means of showing consumers they are listening, without being 'always on.' Thus leading to more empathy, and a better understanding of the role of a 'community manager.'
So then, what can we learn from content? Just that really. Your content needs to enable you to head up the conversation in whatever niche it is that you sit. And the term 'viral content' is starting to FINALLY be understood as it should. It is the ability to pick up on hot topics/content and replicate them in a way that fits your brand voice and your message.
Even more so, your products/services solve problems, and when your content doesn't express the solution or educate your target audience properly, it is just noise. So, the future of social media marketing will be the combination of the two; viral components paired with the value of a solved problem.
And what about social media success and KPIs? 100% engagement is king! Why? Because, at the end of the day, engagement enables growth and discoverability on social media. An impression means nothing in the conversational world. We need to connect with our followers/consumers and the surefire way to do so is to talk to them. That is also a means of overcoming one of the industry's biggest challenges; conversions. You can use every growth hack in the world, but if you aren't positioning your product/service correctly, or showcasing the added value of your content, you won't turn conversions.
Her favourite campaign recently was Axe, centred on this concept of how toxic the idea of 'masculinity' can be. Which, she believes connects to this 'era of openness and acceptance' we've entered into.
She says she was just really appreciative of Axe cutting the BS, and she hopes more brands will continue to do so in 2018 and beyond; because it needs to become a mainstay in advertising.
So what has she been up to on social media lately? Two things really. One, the obvious need to continue to develop and grow her personal brand. Two is helping other brands and business owners really understand who they are, what they are trying to accomplish, and who they want to reach – in great detail – before just jumping into focusing their attention on growing their Instagram channel.
And when it comes to ad formats. she's not questioning the heavy focus on video, but instead the fact that a number of mid-level brands aren't quite on board yet, or do it minimally; when in fact there is a lot the addition of video can add to the mix.
Photos can only tell so much of a story.Video opens up a wide range of possibilities. And the growth of live video excites her! When it comes to the creation/ implementation of live video, there is a real opportunity for brands to connect with their consumers in real time – no barriers. Anyone can do it! But she strongly cautions and challenges brands to be creative; and really curate something that draws the audience in, and which is true to the brand.
Speaking of stories… a little advice for those joining the industry? Learn to be a storyteller first! Because if you can't tell an engaging story, you're only selling something. And if you are outsourcing? It is even more important to know and execute your story well, because agencies can't sell your product without a story/purpose. That is your job as a brand.
And finally, her fun fact: She's a total shark lover, which equates to a Shark Week addiction – cliches and all, paired with A LOT of Blue Planet; courtesy of Netflix!
---
You might also like
---
More from Experts Talk
---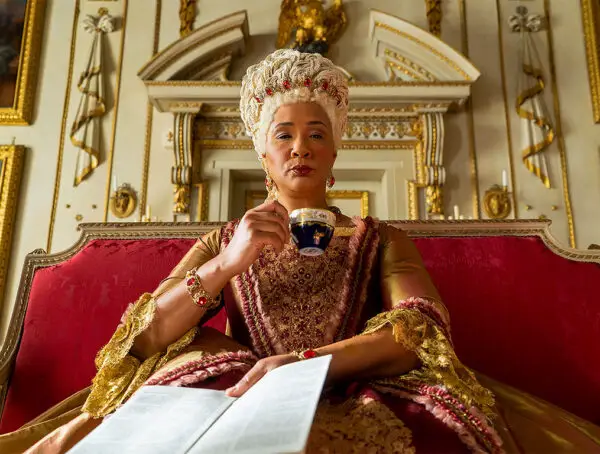 A new musical could soon come to life on TikTok, WhatsApp users are flocking to Signal and Fiverr will run …