Instagram Stories vs. Snapchat – that has to be the talk of the town lately. Some swear Instagram will take Snapchat down. Others claim Snapchat's popularity among teens and Millennials will save it. I don't know. I think both will still be around in a few years. But there is one thing… One feature… that makes Instagram Stories a stronger candidate for success. Let me explain.
The clamour has calmed around Instagram's Snapchat copycat. Instagram Stories are here, and Snapchat is still here too. There hasn't been a meltdown, no-one has won and no-one has lost. Yet. Now we can take a step back, and really dive into what has happened. How did Snapchat not see it coming? Why do Instagram Stories not have stickers? There are hundreds of questions, but the most important one – the one everyone wants answered – is: Which one is better?
At first, Snapchat could look like an easy winner: Filters, lenses, stickers, better filters, etc… but I will bet on Instagram Stories. Why? Because Instagram has the one feature that Snapchat terribly lacks: Discovery.
Instagram Will Help You Discover More Stories
In its latest update, Instagram is adding Stories to its Explore tab. It's not a small deal. The Explore tab helps hundreds of thousands of people discover new content, and follow new accounts every day.
And starting now, some users will begin to see recommended Stories at the top of their Explore tab. And everyone will soon have it too. Like for other content, suggested stories are based on your Instagram activity. That means, who you follow, the topics you are interested in, the hashtags you use, and of course, the photos you have liked.
Snapchat Never Managed To Recommend Content
And this is exactly what Snapchat could never do. It does not suggest new content, nor who you should follow. Yes, it is partly what makes the app so popular among teens. But this is not a great growth pillar.
We live to discover. It's something most social networks help us do. Facebook has ads, Twitter suggests accounts to follow, Instagram has Discover. Snapchat doesn't have anything that could even compare.
To me, this is reason enough for Instagram to eventually win the battle, if a battle there is. On the other side, I truly believe the two apps serve different purposes. If not, they cater differently, to different crowds. There's no doubt that Instagram will add stickers, MSQRD face recognition, and more filters to Stories. So now, the real question is: will Snapchat finally help us discover more content?
---
You might also like
---
More from Instagram
---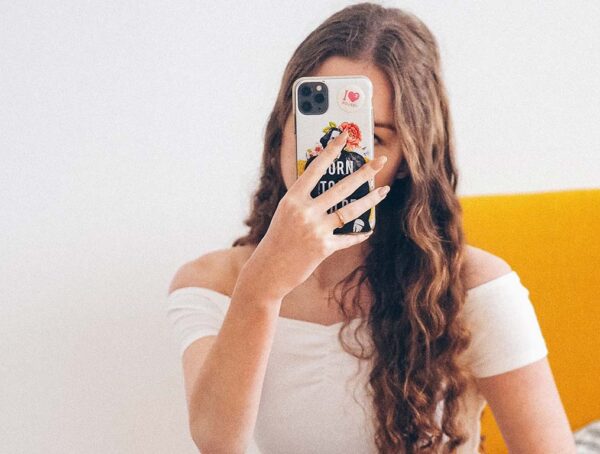 Instagram is introducing more resources for people that are affected by eating disorders.