Just a bit before Twitter announcing free access to its analytics suite for all of its users, Instagram proceeded with the launch of analytics for brands that use the social network to promote their business. The social network has been working closely with advertisers to define what tools and statistics work best for them, so as to include them in their brand new analytics suite.
In its official blog post, Instagram released the first images that show what to expect from its new analytics and ads platform. The new suite focuses on three main areas:
– Account Insights
– Ad Insights
– Ad Staging
Account Insights provide all the essential information that allows brands to evaluate their overall performance on Instagram. The dashboard includes data about impressions, reach and engagement for each week.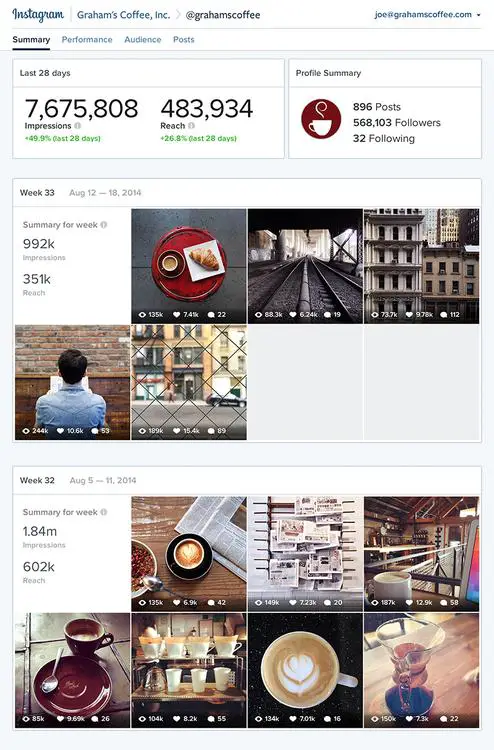 Ad Insights dashboard includes all the data related to the performance of the campaigns created and launched by brands. The statistics show impressions, reach and display frequency  of each ad unit separately.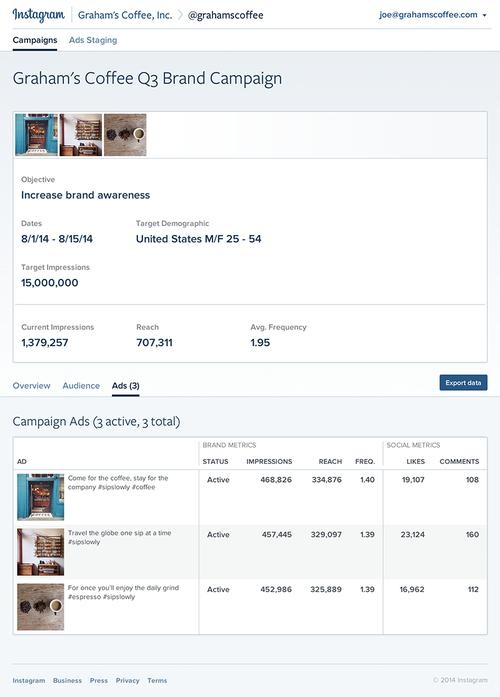 The third area, Ad Staging, allows advertisers to create their campaigns, preview, save them and update them with new elements, whenever that's needed.
Most importantly, all data will be available for advertisers on a real-time basis, giving them the opportunity to intervene and adjust individual settings, in case they want to improve the performance of their ads. In addition, Instagram states that it will provide all useful statistics that will help advertisers understand the best time slots to launch their campaigns.
Finally, if you're an advertiser on Instagram or planning to become one, rest assured that the social network values your feedback:
"Whether you're an advertiser working on the concept for your fall campaign, or a small business posting engaging photos and videos to your feed, we want to thank you for being an important part of the creative Instagram community."
So, what do you think? Is Instagram finally becoming a real advertising network?
Related Stories:
You might also like
---
More from Instagram
---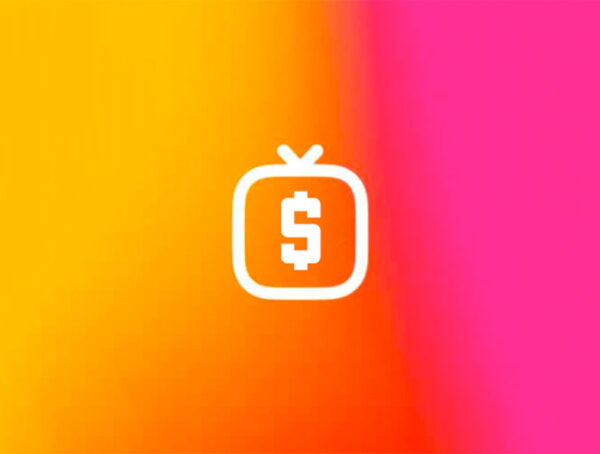 After launching IGTV ads in the US last May, Instagram is now expanding the feature to select creators in the …