Others can tell a lot about us simply by looking at what we post on social networks. So imagine what AI can do. Researchers at Harvard and the University of Vermont created a program that works with machine learning and can actually predict depression more accurately than a general practitioner; only by analysing someone's Instagram photos.
A study published recently by Andrew G. Reece and Christopher M. Danforth, explains that the platform analysed 166 Instagram profiles with 43,950 images. It looked for specific markers like colour, face detection and metadata to detect signs of depression in the users. Researchers found that the system was able to correctly identify clinical depression accurately 70% of the time.
They went on to say that,
[quote]Using only photographic details, such as color and brightness, our statistical model was able to predict which study participants suffered from depression, and performed better than the rate at which unassisted general practitioners typically perform during in-person patient assessment.[/quote]
If you like our stories, there is an easy way to stay up to date:
Follow @wersm
It's interesting to note that results from 118 previous studies found general practitioners to be able to diagnose depression correctly only 42% of the time. This is the first study to use visual posts on social media to predict psychiatric disorders; previous ones were able to predict them, but with textual analysis. Researchers were able however, to use information from other studies to "teach" the machine learning system.
The new system learned to look for visual markers that were previously identified. For example, depressed individuals prefer darker colours, and grayer ones. So, the system was also able to analyse posts based on filters that users were using. Depressed individuals are less likely to use filters, but when they did they preferred Inkwell. Less social activity often denotes depression, so more seldom posts were also a marker. The system also factored in the the amount of likes and comments, as well as the number of people in posts. Depressed users' posts were less likely to receive likes, more likely to receive comments, and less likely to contain many faces.
The results of this study are indeed very interesting, but there must be much more research of course.
---
You might also like
---
More from Instagram
---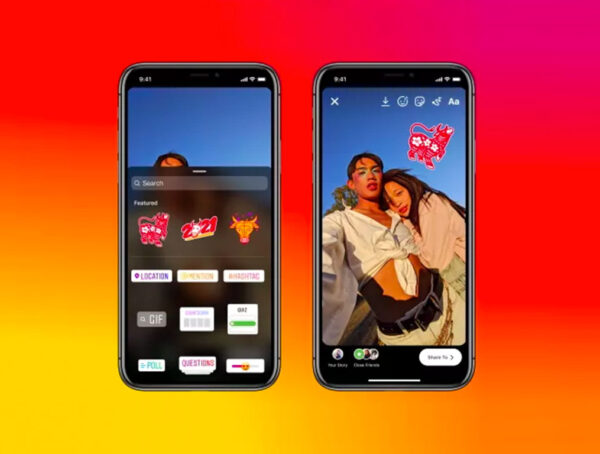 Instagram is celebrating the Lunar New Year with special stickers, an AR filter, and special appearances by Creators.