Instagram is introducing some brand new safety features this week, in a bid to keep its platform a place of "safety and kindness."
As of this week, Instagram now has over 800 million users – 500 million of which are on the platform every single day. Instagram's size has become a bit of a problem though, as it's becoming more and more difficult to keep it safe for all users. Despite its difficulty, Instagram has launched several safety features throughout the years.
This week, as part of its commitment to "safety and kindness" it's rolling out two new safety features that on one hand give users more control over comments, and on the other hand better ways to report live videos anonymously. Instagram's Co-founder and CEO Kevin Systrom announced the new features, and a new "kindness- themed sticker that will help keep it a safe and positive place for self-expression."
The first feature – comment controls – gives users with public accounts a new way to choose who can comment on their posts. It can be everyone, or groups of people. Followers or the people you follow for example. Users will also be able to block other accounts from commenting on their posts, whether they are public or not. As a followup to the comment filter feature it launched earlier this year, Instagram expanded it to four more languages – Arabic, French, German, and Portuguese.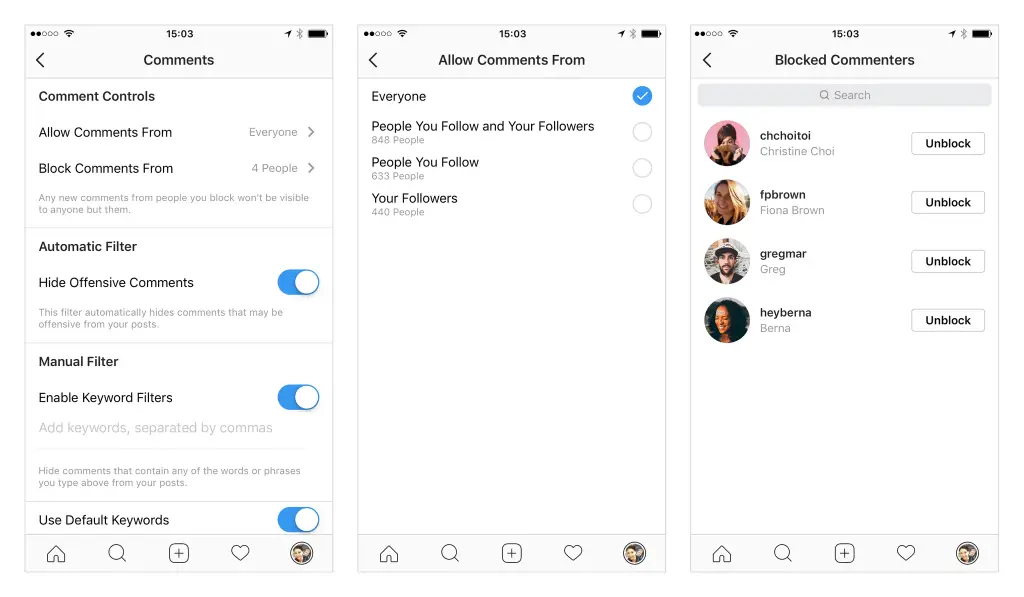 Systrom explained that "the filter will improve over time, enabling the community's experience of sharing to improve as well."
The second feature brings anonymous reporting for live videos. If there is someone on Instagram who looks like they're going through a difficult time, or seems to need support during a live stream, users can anonymously report it. The person will then be offered several options, like "talk to a helpline, reach out to a friend or get other tips and support."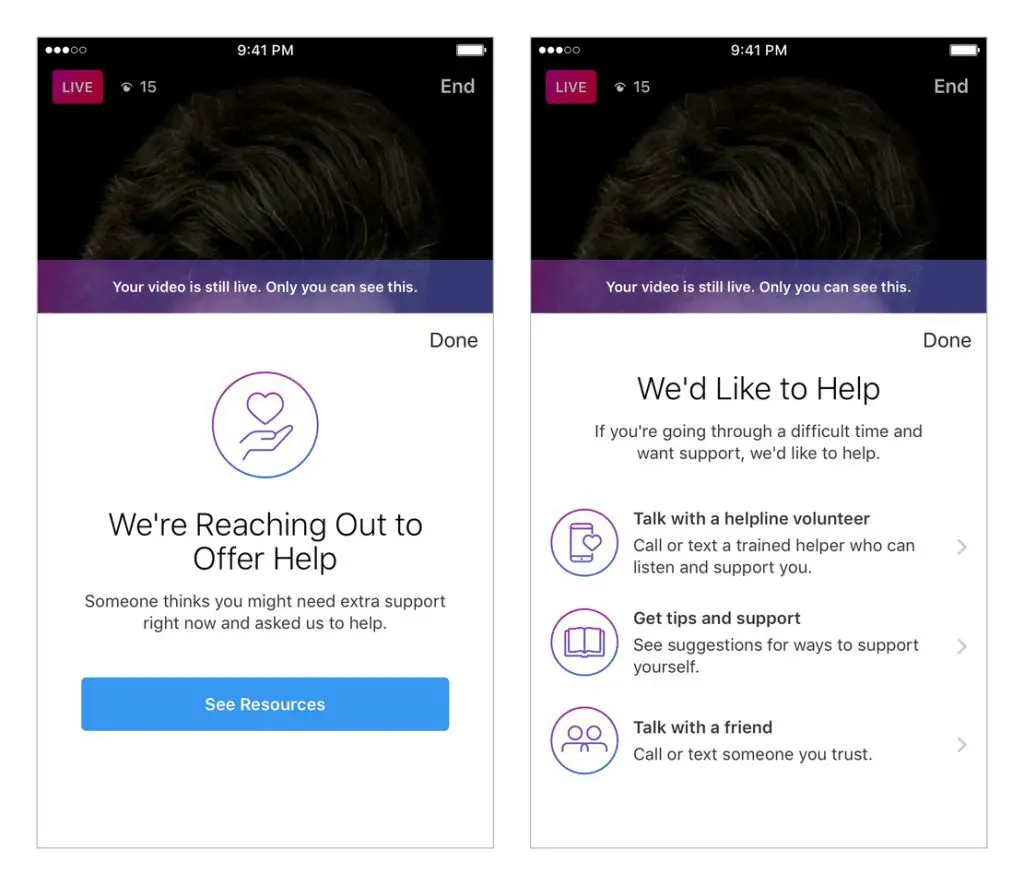 Systrom explained that Instagram has also invested in teams that will work 24/7 around the world to make sure to respond to all calls for help.
Instagram is also investing heavily in its "#KindComments" project, asking people to participate and share kind comments "to make someone's day." They can also participate by using a brand new "kindness-themed heart-shaped sticker." that was created by artists from Instagram's global community.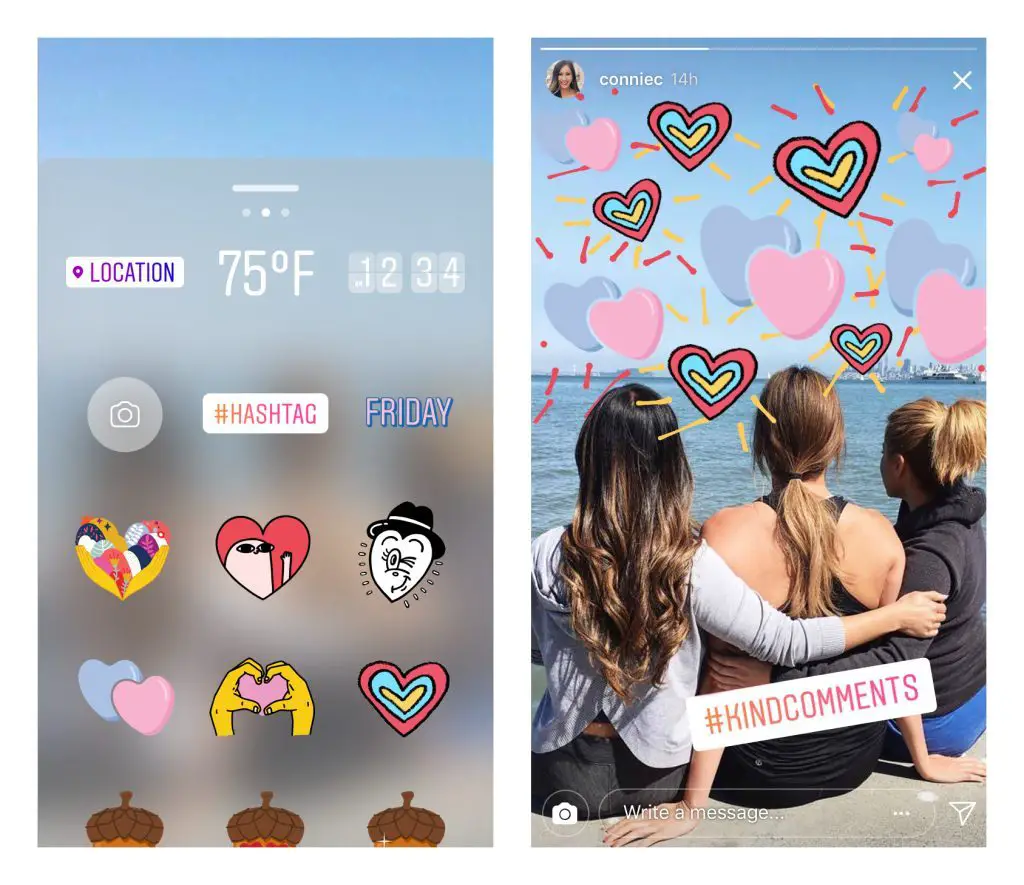 You can find out more about the newly-announced tools – and others – at Instagram-Together.com.
---
You might also like
---
More from Instagram
---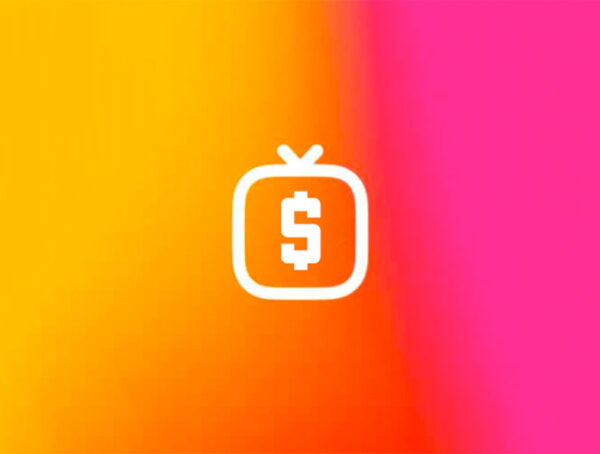 After launching IGTV ads in the US last May, Instagram is now expanding the feature to select creators in the …