It's not a surprise to most of us, Instagram is the fastest growing social platform these days.  Today, approximately 20% of worldwide Internet users between the ages of 16 and 64 have an Instagram account, according to data from GlobalWebIndex. This is up from 15% in the middle of 2013.
Although there are some disparities between continents, Europe and Oceania being slightly behind in terms of adoption, Instagram is growing fast and it is growing everywhere around the world.
GlobalWebIndex compiled data across the world and built a very insightful infographic showing the rise of Instagram:
[quote]As our data shows, the Instagram audience is a highly attractive one for advertisers. Not only are the bulk of its users drawn from the youngest age brackets (with 41% in the key 16-to-24 demographic), but compared to the global average, they're also significantly more likely to be in the top income quartile.[/quote]
3 Key Points To Take Away
– Compared to the global average, Instagram are 50% more likely to be in the USA
– Teens are 50% more likely to be active Instagram users than average
– Instagram users are 25% more likely to be in the top income quartile
These 3 key points will help you understand why Instagram is the upcoming gold mine for advertisers: reaching out to millennials and the top earners across the globe.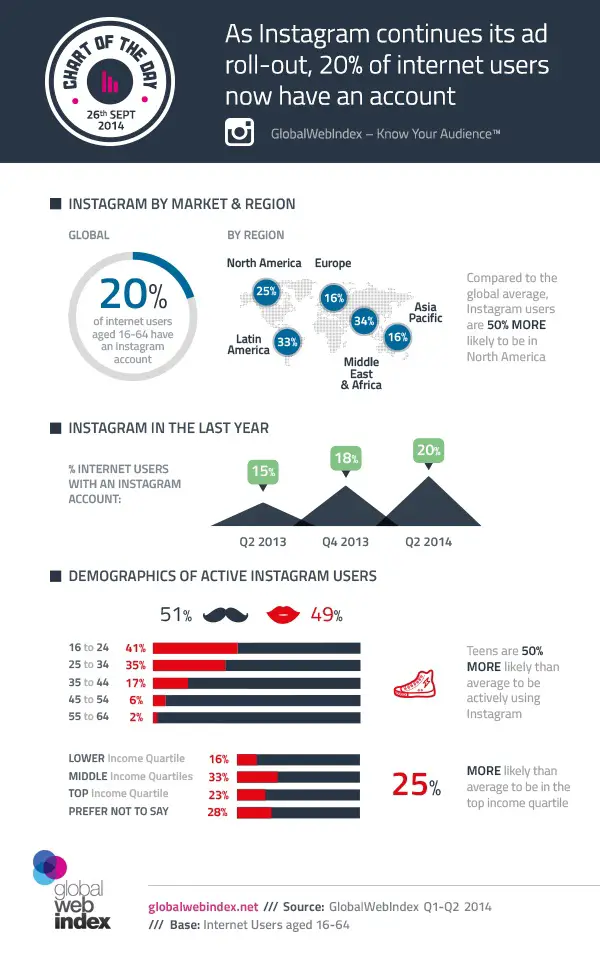 What is your current strategy for Instagram? Do you think you should invest more onto the platform?
Related Stories:
You might also like
---
More from Instagram
---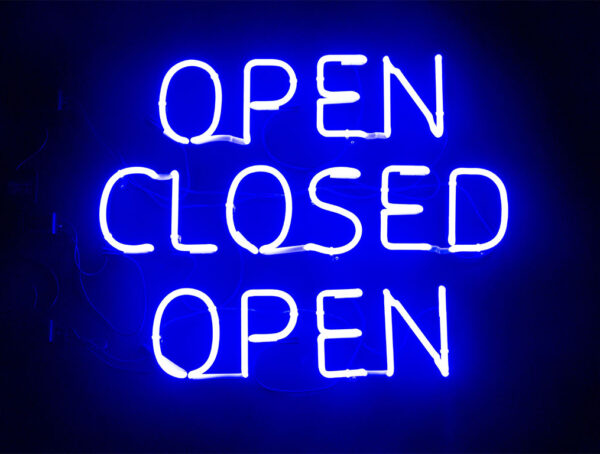 Facebook has temporarily disabled some Messenger and Instagram features in response to new rules for messaging services in Europe.