In late July we reported that Instagram was testing a feature that allowed celebrities to filter specific words from comments on their posts  –  now the feature has been rolled out as an update to all users.
All users can now decide specific words that will trigger the filter by turning on the new "hide inappropriate comments" feature. Any comments containing those words or ones that are usually seen as inappropriate will be then hidden by default. The new feature can be turned on by tapping on the gear icon and going to the comments section.
When we first heard about this new feature, it was also rumoured that comments could also be turned off. So far, that rumour has not come to fruition. The internet, and social media in particular, are facing real problems with abusive behaviour. Platforms like Twitter in particular have had to face these problems, but have made little headway.
Apart from shutting down abusive user accounts, there is not much else that can actually be done. In Facebook or Instagram's case though, there are other options.
Facebook has had automatic (based on commonly flagged terms) and user-determined comment moderation for many years now. Instagram has just made its own version a reality. The new feature was announced in an Instagram post from Kevin Systrom himself – who explained a little bit more about it.
[quote]Over the past five years, I've watched in wonder as this community has grown to 500 million, with stories from every corner of the world. With this growth, we want to work diligently to maintain what has kept Instagram positive and safe, especially in the comments on your photos and videos.[/quote]
Systrom explains that Instagram is a diverse community that many "call home", but
[quote]sometimes the comments on their posts can be unkind. To empower each individual, we need to promote a culture where everyone feels safe to be themselves without criticism or harassment.[/quote]
Finally, with the new feature, Instagram is also changing the way it displays comments. They will now be ranked with the most relevant ones first. So, like it or not, now even Instagram comments are ranked algorithmically. In addition to the above, users have been able to swipe to delete comments, or report inappropriate comments. They have also been able to block accounts.
---
You might also like
---
More from Instagram
---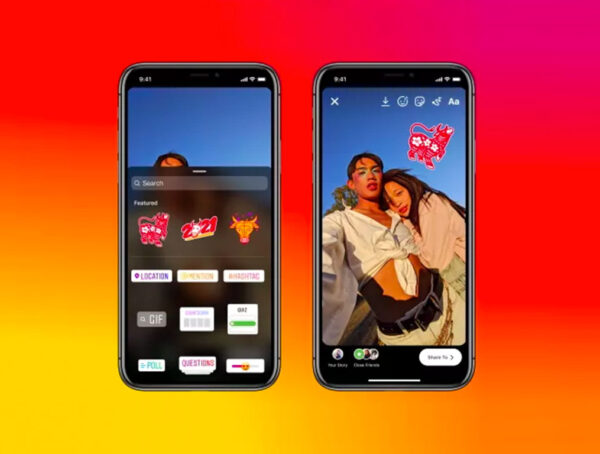 Instagram is celebrating the Lunar New Year with special stickers, an AR filter, and special appearances by Creators.