Unsurprisingly, social media is continuing to force 'traditional brands' from their comfort zones, and rethink much more than the content they produce. Instagram, in particular, is a BIG driver of this.
So what is "Insta-branding", and how is it affecting brands and their online identities? How Ogilvy portrayed it, is simple. To understand it, we need to focus less on HOW brands become popular, and more on WHY they became popular online, as well as what drives brand perceptions and consumer decisions.
One way to look at it is understanding where traditional brands came from, and how they should approach representing themselves online (or in this case on Instagram) – without compromising their legacy or their authenticity. So, an evolution of sorts. 
Every brand has gone through it and will continue to as the years roll on. Just look at the brand evolution that Coca Cola has seen through during the years… or more recently Burberry's shift. All shifts are intentional and have been made by informed analyses of the world.
But Ogilvy's 'Brands and Instagram: By Numbers' is incredibly telling of the pressures of brands on that platform specifically, the ones they face when it comes to standing out, connecting/engaging with users its users and… making the sale.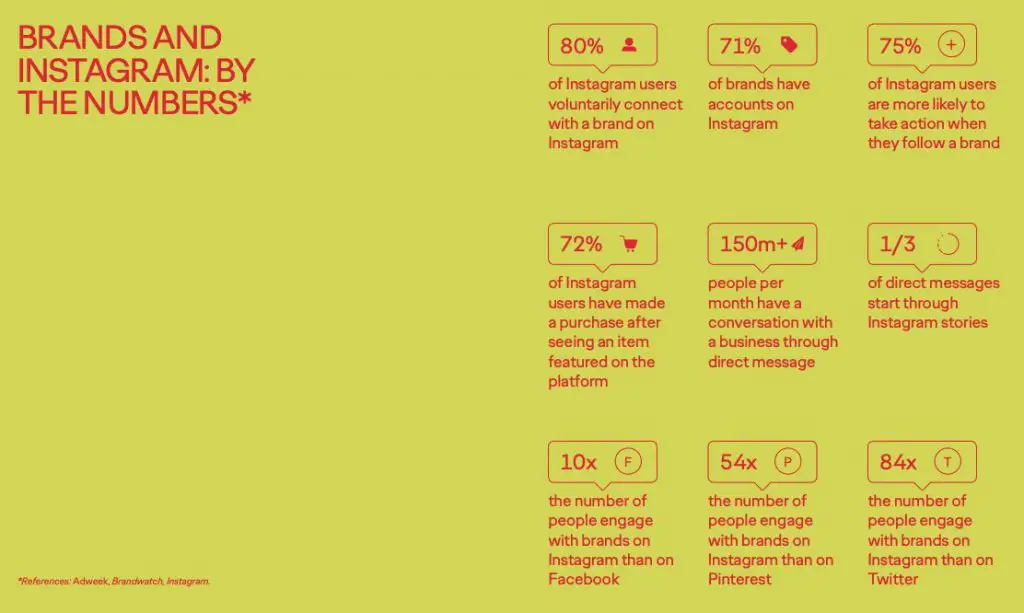 Traditionally, brands would see the main goal of Instagram activity (or social media activity in general) as an opportunity to sell… sell… and sell, with the most crucial focus being the product itself, and how it is positioned – i.e. is it in line with the complex brand image? And does it cover EVERY angle?
And while the idea of serving their audience what they want isn't necessarily wrong… trying to be 30 different people through creative, TOV, etc. is both exhausting and deafening to the consumer – often leaving them lost and confused as to who that brand TRULY stands for.
So how do we combat the above? RESEARCH and ANALYSIS.
Especially given today's online marketing trends, gone are the days where ONLY the major players could go to market. The growth of social media as a marketing channel has opened a world of opportunities for small businesses to take flight, grow, and… ultimately play with the big boys – or in some cases, even overtake them. They can do this by nailing the right social media strategy and integrating it into their external comms, media, PR, etc. And Instagram is a BIG part of that these days.
So where do you start?
With a strong understanding of your consumers, their buying decisions, and how they engage online. This should be followed closely by an audit of your competitors' Instagram activity. That should help you determine where you can capitalise on their missed opportunities, and shift consumer attention to you and your products/services with a new modern and informed approach to the initial traditional approach to marketing…
Sharing to sell, focusing your attention on why Instagram (in this case) is the ideal platform for you to use, through an understanding of your audience. This also means you understand the true value of your consumer beyond being a customer… i.e. they are also your influencers!
But perhaps more importantly, understanding your brand identity and how to portray that so it not only suits your consumers but reflects both them and YOU (KEY!) – enabling you to come across MORE human than ever before – which in turn promotes brand loyalty!
Note though, that while it SEEMS simple in words, it is the practice that will make a profound impact.
So get out there, be YOURSELF and connect to your audience in a way that benefits you both! The opportunity to bring your content to life on Instagram has NEVER been greater for both BIG and small companies alike.
---
You might also like
---
More from Experts Talk
---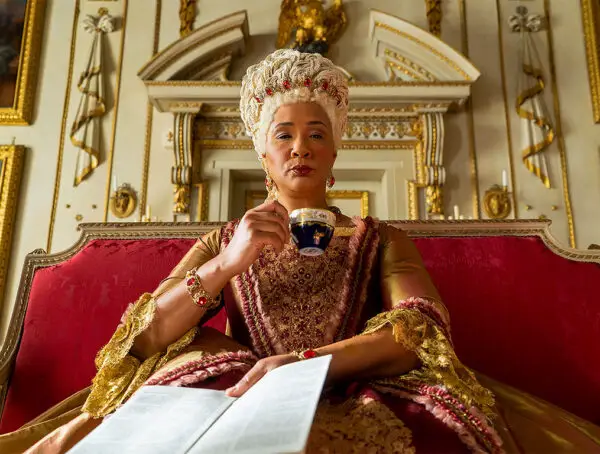 A new musical could soon come to life on TikTok, WhatsApp users are flocking to Signal and Fiverr will run …