Earlier this year, Facebook launched v2.7 of its Graph API, with some pretty big features such as Live video audience restrictions, continuous live video and a new Insights metric. Now Graph API v2.8 is here, with some updates and changes of its own.
Graph API 2.7  was a major update and brought many different features. It's update – version 2.8 might not have many new features, but they are of particular interest to marketers and developers who have integrated the API.
Marketing API Changes
In an update to the Marketing API, Facebook is now giving advertisers more control over the Instant Article ad placement, which is being separated from Audience Network. Thus, advertisers will be able to turn the Instant Article ad placement on or off in their campaigns. We expect targeting specs to be the same as other ad placements, but if you want to find out more, just look here.
Having redesigned Offer Ads and native Offers to "make it easier for people to claim offers on mobile and redeem those offers across devices", the changes are now reflected within Marketing API v2.8.
You can read more about the Marketing API updates here.
Custom Open Graph Changes
In addition to the above, Facebook has added two new Common Open Graph action types. "games.plays" and "books.rates" are now available for developers. Creating Custom Open Graph actions and object have been very "time-consuming" and "complex", so Facebook hopes that it can help out by looking into whatever further additional action types it can give developers from time to time.
Very much on the same wavelength, Facebook is cutting out Custom Open Graph actions and objects, deprecating them. The company explains that,
[quote]starting 90 days from October 5, 2016, apps using Graph API v2.7 and below will no longer be able to create or edit custom action types and object types. One year from October 5, 2016, apps on any version of the API will no longer be able to publish Custom Open Graph stories.[/quote]
Also, because of this,
[quote]Custom App Collections will not appear on people's Facebook profiles.[/quote]
If you use these actions, you will need to read the Custom Open Graph migration guide to make changes within the right timeframe. If you were relying on these actions, Facebook says that it is already
[quote]working on other ways for people and developers to add context to things that are being shared, and for people to discover new apps they might find interesting.[/quote]
If you are interested in finding out more or in asking the API team at Facebook any questions, you can join the Graph API v2.8 Q&A session on October 24. The next Graph API release will be announced at Facebook's F8 Conference in April 2017.
---
You might also like
---
More from Facebook
---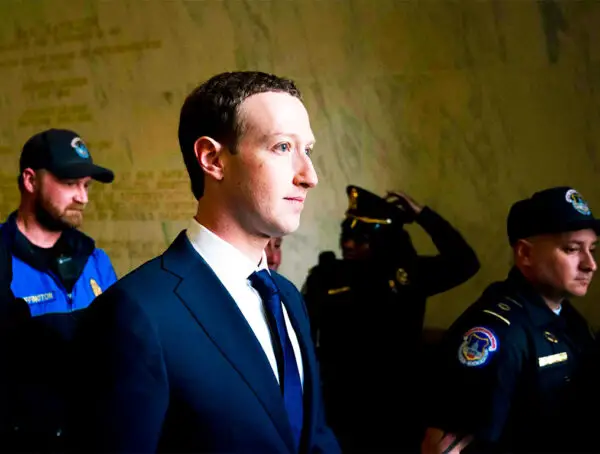 Facebook has spent more than $23 million to guarantee Mark Zuckerberg's security in 2020, as revealed by a SEC filing …