Twitter has many uses and one of the most important is that it facilitates the organisation of groups of people with common ideas that, in many cases leads to social movements that have a more far-reaching effect on societies and even entire countries. In many cases they lead to social change, and in recent cases, revolutions.
Such is the power of social media and Twitter in particular in this respect, that governments have banned, and are still banning the platform as I am writing this. ISIS used Twitter for it's own ends, as do countless other groups that have a common ideals whether they be constructive or destructive – positive or negative.
The power of online social movements and the speed at which they can be created and spread, hasn't been highlighted so obviously, than with the #IllRideWithYou hashtag. During a hostage situation in a Sydney cafe yesterday, a Tweet went out from Tessa Kum after seeing the following Tweet from TV Reporter Michael James
This, this is what good people do. #sydneyseige #MartinPlace pic.twitter.com/zxbHLWzxEp

— Michael James (@MichaelJames_TV) December 15, 2014
Following the standoff of police and a Muslim gunman in Sydney, many feared that Muslims would become targets of Islamophobic attacks on on the city's public transport. Tessa's initial Retweet of Michael James' Tweet didn't get much attention but what looks like a massive solidarity movement grew in a few hours out of Tessa's next Tweets.
Essentially, she offered that she would ride public transport with anyone fearing retribution for today's events. It all came together with one hashtag – #IllRideWithYou.
If you reg take the #373 bus b/w Coogee/MartinPl, wear religious attire, & don't feel safe alone: I'll ride with you. @ me for schedule. — Sir Tessa (@sirtessa) December 15, 2014
Maybe start a hashtag? What's in #illridewithyou?

— Sir Tessa (@sirtessa) December 15, 2014
The next tweets shows that Tessa initially seemed to doubt the effectiveness of the hashtag, since it didn't initially have any impact.
Nothing, probably because it looks like 'ill'. — Sir Tessa (@sirtessa) December 15, 2014
Then, later on it just exploded. This, and other hashtag movements are powerful and this is not the first time we have seen it in practice. What's important here is that it is also being used to allay people's fears, and engineer a positive outcome to a very negative situation. It is clear that the attack in Sydney could lead to a very different outcome, but a simple hashtag representing a very strong message of solidarity beyond religious boundaries is a powerful representation of social media's tremendous social effects in terms of the dissemination of positive ideas and eventually social change.
"Whoever does even an atoms weight of worth in goodness will be rewarded, no amount of goodness will ever go to loss" Quran #illridewithyou

— The Light of Islam (@TheLightofIslam) December 15, 2014
What has happened so far in less than 24 hours, is nothing less than impressive! It can only get better! #IllRideWithYou
Related Stories:
You might also like
---
More from Twitter
---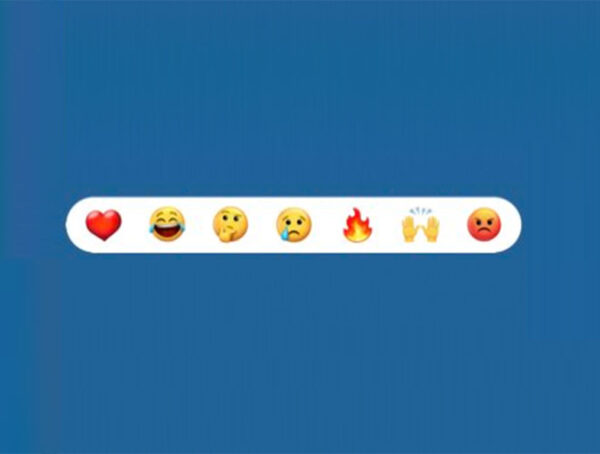 Twitter is reportedly working on the rollout of Emoji reactions and a new downvote button, and no, still not an …