In an effort to provide better viewing experiences YouTube is adapting to three new trends in the way that users consume content on its platform.
User patterns on YouTube are constantly evolving, and the video platform needs to keep ahead of the curve to be able to provide better viewing experiences for its users. As Khushbu Rathi, Product Manager for YouTube's Video Ads explains in a recent post, "the way we watch video is always changing. And we want to keep advertisers abreast of these trends, with new ad experiences molded to the new ways people watch." In this sense, YouTube's introduction of six-second bumper ads in 2016 was "a response to the increasingly mobile habits of our users" she explains.
Here is how YouTube is continuing to adapt to new trends in the user experience:
Trend: Longer Viewing Sessions
YouTube's user experience research shows that viewers aren't just sensitive to the length of ads. They are also "quite sensitive to the frequency of ad breaks, especially during longer viewing sessions." The research shows that fewer interruptions bring better user metrics, i,e. "less abandonment of content and higher rates of ad viewing." In response to this, YouTube will start to test "ad pods," which Rathi explains as "two ads stacked back to back." Viewers watch two ads (or skip them), and they can watch their content with fewer ads down the line.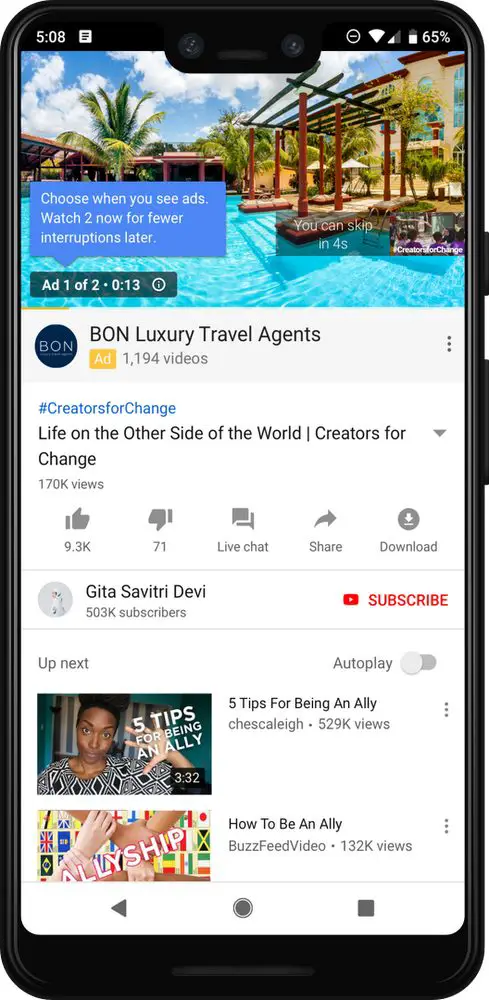 If users see two ads in a break, they're less likely to be interrupted later, right? That's the point. Viewers of ad pods will experience up to 40% fewer interruptions while watching their content. YouTube's early experiments show an 8-11% increase in unique reach and a 5-10% increase in frequency for advertisers – and this with no impact to Brand Lift metrics.
Ad pods are launching on the desktop this year and will be followed by the launch on mobile and TV screens.
Trend: More Self-Directed Discovery
Rathi explains that "video viewing on YouTube has become more self-directed, as more viewers than ever before hop into their home or trending feeds and scroll to find a recommended video." Viewing videos on the platform is not just about getting a shared URL from a friend, right? YouTube's research says that in the last three years alone, "watch time from content users discover on the YouTube homepage has grown 10X."
And that's why it brought TrueView video discovery ads to the YouTube home feed, along with the Masthead and Universal App campaign ads. The home feed is a great place for viewers to discover content. Why can't it be a great place to discover a brand?
Trend: Watching On TV Screens
More and more people are watching YouTube content on their TV screens. As Rathi explains, "on average, users watch over 180 million hours of YouTube on TV screens every day." To cater to this trend, YouTube introduced "the TV screen device type in Google Ads and Display & Video 360," just last month, which allows advertisers to tailor their campaigns for TVs. For example, they can use a different creative or set a different bid adjustment dependent on a specific device. Additionally, they can see reporting specifically for ads that have run on TV screens.
---
You might also like
---
More from Youtube
---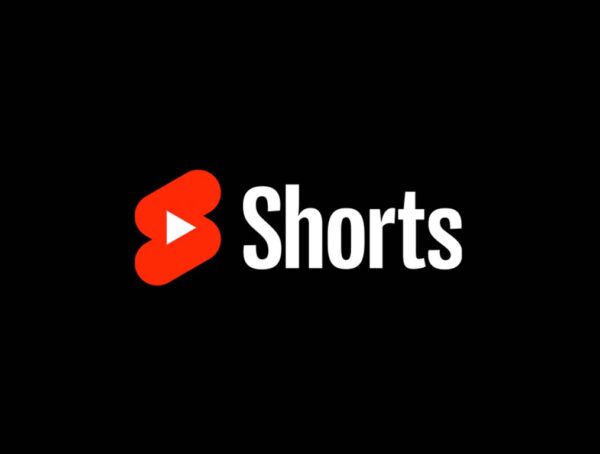 After testing its YouTube Shorts feature in India, YouTube has announced that it's bringing a Shorts beta to some users …