Successful Social Media Marketing can no longer stick to the online world. Social Media are great to create traffic on your website or to build awareness for your brand, your products or your services.
But most experts agree that brand advocacy remains the best way to create real leads for your business. And if your business is in traditional retail then you will have to move some part of your social media marketing efforts offline.
The following are just a few examples on how Foursquare, Pinterest, Facebook or even Instagram can be used as part of your in-store promotion to support your lead generation campaigns.
Foursquare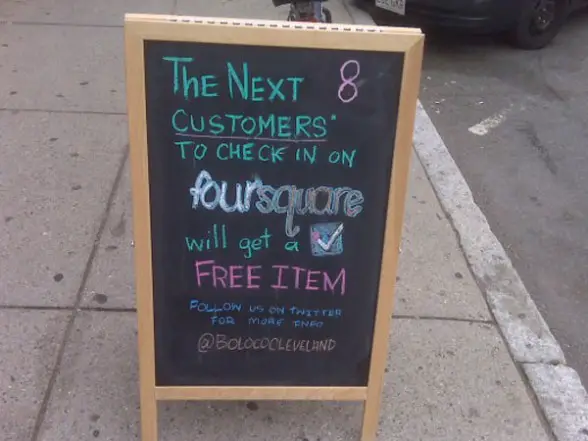 Foursquare seems to be the ultimate social media platform when it comes to using offline activities to promote your business online. Most users have their foursquare account linked to other social profiles such as Facebook or Twitter. Therefore there is no need to say how a client checking in your store can help build awareness.
Tip: Incite people to check in you venue by offering specials & promotions
Instagram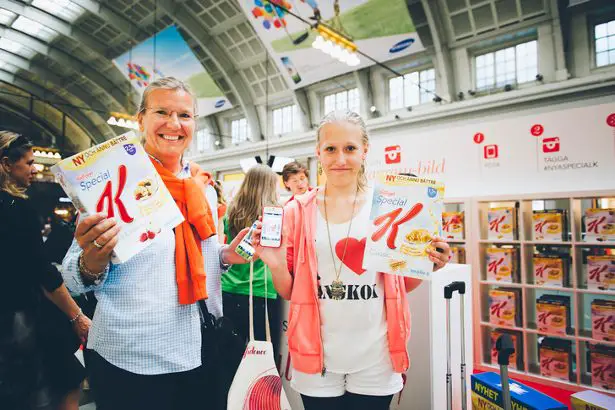 As the leading photo sharing platform, Instagram is however often forgotten as a tool to promote businesses. People love to see pictures from their friends and using this trend, your business could greatly benefit from its "social product placement" capacity. Every time a user posts a picture of your product, his online connections will see it and your product will gain awareness.
There are many ways you could use Instagram to promote your business (inside information, product release, etc…). Our favourite example would be the one Kellogg's came up with. Kellogg's had theidea to convert Instagram photos into a type of currency. The Special K store in Stockholm was turned into an Instashop, where a free box of new cereal was 'swapped' for Instagram photos.
Tip: Incite users to shoot pics of your products by providing them a little extra (gift, contest, hashtag, …)
Pinterest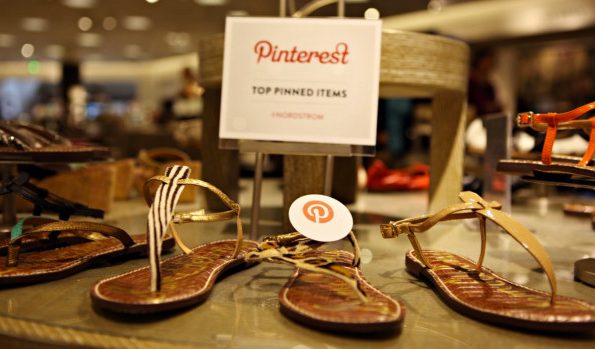 Pinterest is great for products that benefit from great visuals. The social pinboard is especially trusted by women around the world. Getting users to pin your products from your website onto their personal boards can have a surprising benefit when you will use the system in reverse mode…
Let me explain…. people trust their friends. Therefore, people are more likely to purchase items that their friends somehow recommend. And that is exactly what a well-known shoe shop chain tested in its 13 locations. By showing to in-store clients the models that were most pinned on pinterest, they helped clients feel more confident that the models were what was trendy. And of course, the most pinned models, quickly transformed into the most sold items… feedling the loop!
Tip: Think in both directions. Offline to Online and Online to Offline
Facebook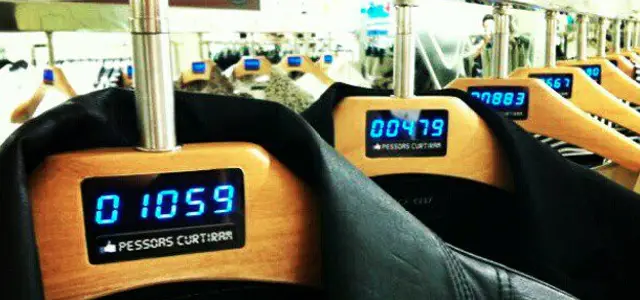 Facebook is the number 1 social network, no doubt about that. And what C&A Brazil found (a clothing retail company) is that people like to follow trends. And as we know, Facebook is also a huge trend setter. By showing on products the number of likes each of them got on facebook, the retailers could give a clear information to their client as to what the trends were and what they should buy. Of course, this activation requires a live feed and is not open to all budgets.
But maybe you could use the other way around…. Why not help your customers "like" the products they see in-store so as to influence their online friends for their next visit in-store?
Tip: Facebook is ultra powerful as the #1 platform. A like is often worth much more than you think.
What about you? Have you observed any other types of in-store promotions using social media?
Related Stories:
More from Experts Talk
---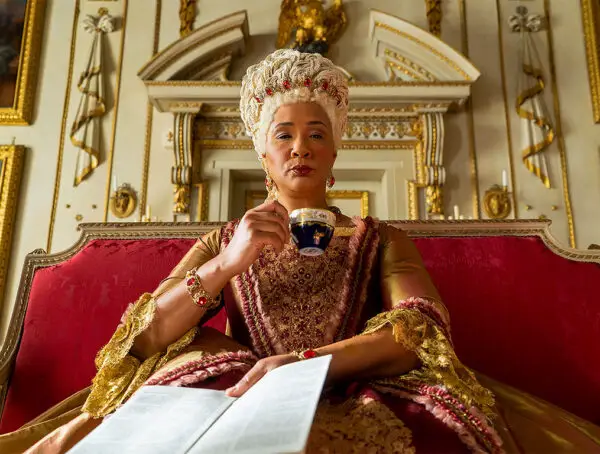 A new musical could soon come to life on TikTok, WhatsApp users are flocking to Signal and Fiverr will run …