One of the most underused Facebook tools is Audience Insights. In this tutorial, we will be covering the tool's features that will help you find your ideal target audience and how to use it to improve your ads. Let's dive right in!
Audience Insights provides Facebook advertisers with information about: a. people on Facebook and b. people who are connected to your Facebook Page. This information includes their demographic information like education, job role, the city and country they live in, and information on their age and gender.
How To Use Audience Insights
Let's assume you are a gym owner with a gym in New York, and you want to find your ideal target audience. Access Audience Insights from within Ads Manager, under the "Plan" tab. Once it's loaded, choose the first option; Everyone on Facebook.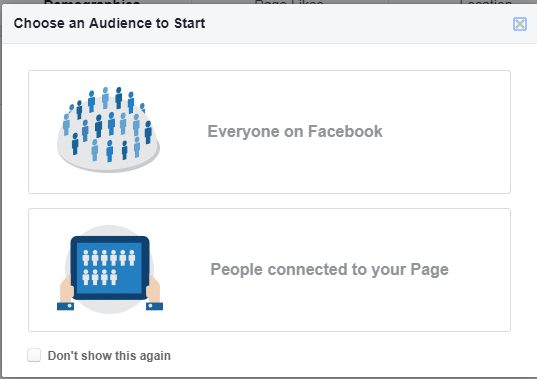 Now, you'll have to define your audience. Say, you want to attract people who are interested in powerlifting. Let's say that people between 20 – 37 of age are most likely to be interested. Let's plug all this info into Audience Insights.
In the screenshot below, you see the results of the "filters" we applied. We'll dive deeper by going through the Demographics, Page Likes, Location, and Activity tabs.
Demographics tab
Here you will find info on the age, gender, relationship status, education level and job title of your target audience. Based on the inputs, you see that men and women aged 25 – 34 may be more qualified as a target audience.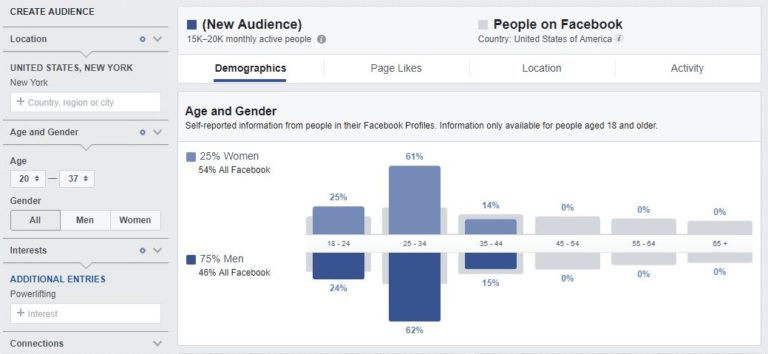 Scroll down to see the relationship status, the education level and job title. You can use this information when creating an ad set, to zero-in your target audience. An example targeting based on the info here might be men aged 25 – 34 who are in Protective Services and Healthcare and medical services.
Have in mind that the information in this tab is self-reported by users on their Facebook Profiles.
Page Likes tab
This tab holds the most valuable information of all! Here you can find ideas that you can use as interests, competitors that you should "spy" on, or brands and individuals you can partner with.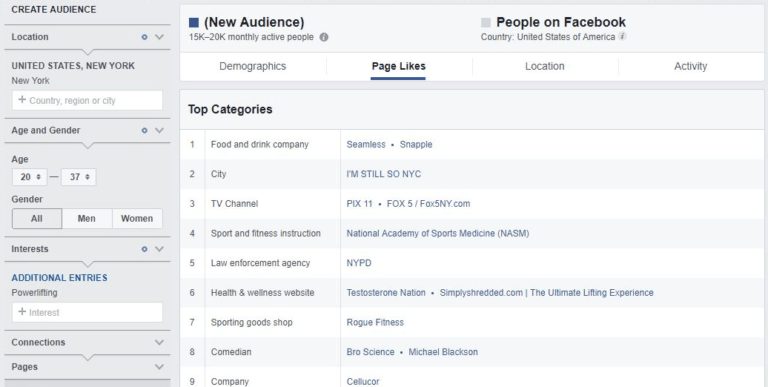 Ideally, you should visit the majority of the Pages in this tab. Go through their posts, see how engaging their posts are. Then take notes on the tone and imagery they use. Are they using many videos? What type of images are they using? Don't forget to go through their "Ads and Info" tab to get some inspiration on the types of ads they run, and the offerings (if any). Use this info to create effective ad copy and creatives. What you are looking for is an inspiration! Don't just copy/paste their posts or ads word-for-word.
Although not all Facebook Pages in this tab can be used as interest targeting, they might work well as partnerships. For example, one of the Pages that popped up was Cellucor, the leader in sports nutrition who happens to have an international partnership programme in place.
Location tab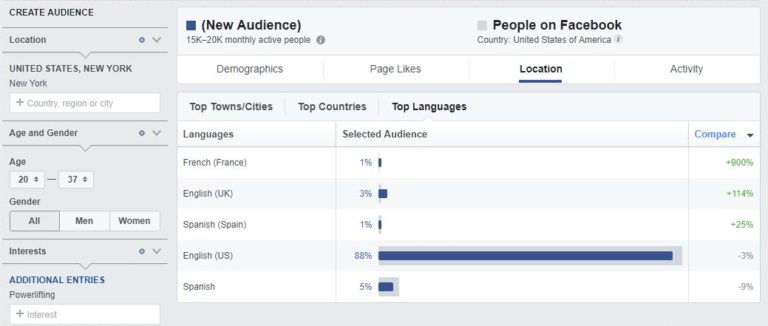 The information in this tab will come in handy if you are trying to find the best cities to target (if you are targeting an entire country) and the language(s) your target audience speaks. In my case, the majority speaks US english. Had the percentage of spanish-speaking people been higher, I would consider creating ad copy in Spanish as well. Facebook's Dynamic Language Optimisation feature will help cater to audiences speaking more than one languages.
Activity tab

Here you will find information about your target audience's activities such as Page likes, comments, shares, and ad clicks, as well as the devices they used to access Facebook. If your audience tends to engage with ads, this means that you should step up your ad copy and creative game, in order to beat your competition.
Audience Insights is a great tool to helps create your initial prospecting strategy when it comes to bringing cold traffic to your website, but you shouldn't neglect its remarketing aspect. Structuring your campaigns the right way guarantees your ads' success!

---
You might also like
---
More from Experts Talk
---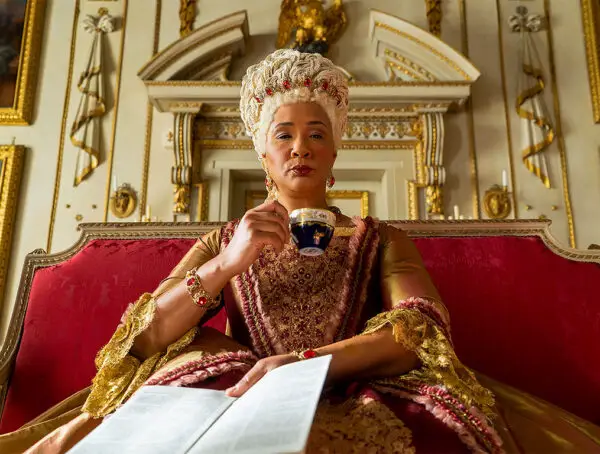 A new musical could soon come to life on TikTok, WhatsApp users are flocking to Signal and Fiverr will run …