How do you get "cold" top-of-funnel audiences to buy from you? Well, you could "warm them up" with Facebook video ads.

With an increasing number of brands on social media platforms, the amount of content is multiplying and competition is growing. As a result, it's becoming increasingly difficult to attract potential audiences. One effective tool to use to do so: Facebook Video Ads.
It's well-known that videos have more engagement than classic posts on social platforms, and some creatively-developed video content can engage users even more.
Warming up Audiences
If you don't know the difference between cold and warm audiences, here's a reference to guide you. Essentially, audiences can be divided into three segments:
1. Cold audiences – People who don't have an interest in your product or service and haven't interacted with your brand.
2. Warm audiences – People who have interacted with your company, products, services, posts, or website.
3. Customers – This is self-explanatory. The aim of marketing strategies is to warm up cold audiences, to transform them into warm audiences, and then customers.
Facebook Video Ads
A successful video must be valuable and creative and must be able to make the user stop and watch it. The goals you want to achieve with video content can vary, depending on the business cycle you are in, and what your intention is.
As an example, say you want to introduce a new product to the market. In this case, the main goal is to create video content through which the audience will get to know you, and will start to trust you. If you have a well-built audience that trusts your products and what you say, you are already halfway there.
It's much easier to take a warm audience and warm it up further and turn people into customers.
Phases of Cold Audience Building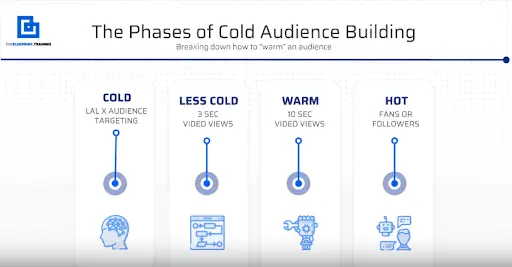 1. Cold – At this first stage, you can create videos on narrower topics. It is important that you target the right circle of users. The basic rule is that content must match the audience. For example, marketing is a broad topic. If we create a video about Facebook Ads, we should target it to online marketers and not to people interested in SEO.
2. Less Cold – At this stage, the goal may be to motivate users to watch at least 3 seconds of your video. After this, you can create custom audiences from them.
3. Warm – At this stage, we will target the previous audience from the previous stage and get them to watch 10 seconds of the video. From this, we'll create other custom audiences.
4. Hot – This is the final stage where we want to make users become our fans on Facebook or Instagram. It is then ideal to direct promotions to the hot audience segment to become our customers.
The image below shows a sample of the campaign settings for Custom Audiences for video ads. You can also see the Lookalike Audience – i.e getting Facebook to find an audience that will probably watch 10 seconds of our video.

You can also combine Lookalike Audiences and Interests as an introduction to your video content, to motivate users to start watching your video. $500 – $600 was spent on the campaign, but the goal was the reach, the number of video views, and that the audience will trust the brand. This is an investment to launch a new product.


Creating Ad Sets and Excluding Audiences
Here's an example: In the target audience we include lookalike audiences and users interested in Hubspot. We exclude users who are in the group who watched 3 seconds and 10 seconds. Other Ad Sets for a different stage are created for them.
This ad is intended to reach and receive only new users from the cold audience. You can also use the same Ad Set for groups of people who have watched 3 and 10 seconds video and build confidence in your brand in them.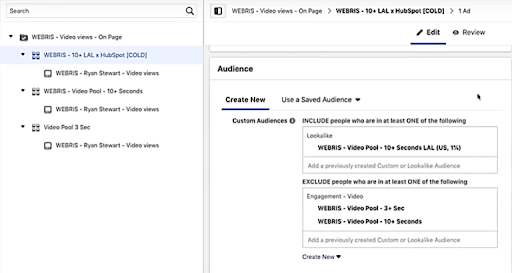 The aim of the campaign was to build a group of people who would become Facebook and Instagram fans and followers. This group of users has confidence in the brand and will be easier to turn into customers.
There you have it! Now, all you have to do is go out there and apply this method! Let us know if you have any questions.

---
You might also like
---
More from Experts Talk
---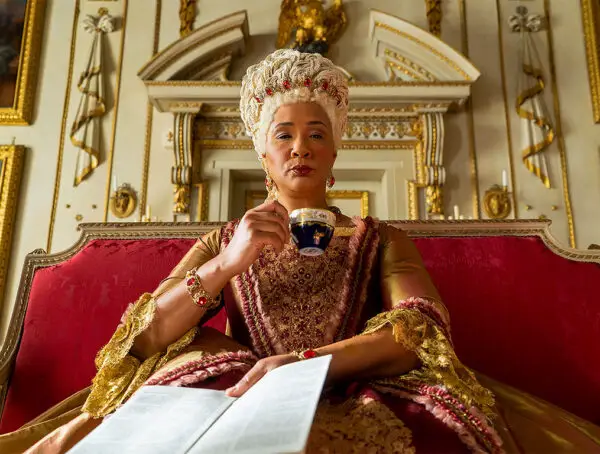 A new musical could soon come to life on TikTok, WhatsApp users are flocking to Signal and Fiverr will run …