Your Facebook cover photo is your first "conversation" with your visitor. It's a visual mark that can hardly go unnoticed under any circumstances and it's up to you whether creativity sparks amusement, advertising, engagement or curiosity (or all of the above).
There are a lot of ideas to follow, and each one serves a specific purpose. For example, plenty of fan pages and even personal profiles have used a combination of their profile picture and the cover photo to trigger a specific range of responses. Each idea, or cover photo, can serve a very different purpose.
Let's take a closer look into 14 examples and different purposes of Facebook cover photos.
#1 – Showcase New Products
The cover photo is a great place to highlight products and/or services.


Our example above is Ampersand Design Studio. Their cover photos are excellent displays of their products. Another example is Taxibeat: the yellow captures your eyes, graphics do the rest.
Don't go full text, or full visual – rather, combine both of these elements within a coherent set of colors that match your product's style. Take into consideration how users read information (left to right) and adjust your priorities accordingly with just the perfect splash of everything.
#2 – Direct Fans to take Action
Use the cover photo to direct your fans to take a specific action.

Jon Loomer uses a description, arrows and the download icon to combine them all together in order to entice fans on clicking and downloading the content, to which he offers a sneak preview through a simple visual. Likewise, combine visuals with universally recognized icons and descriptions to trigger engagement from your fans, whether that is to boost your likes or achieve app downloads.
#3 – Target the Senses
Triggering emotion is easier with a visual example.

Chances are you have no idea what this dish is about, or in fact what it is at all, but if you caught yourself looking at it with an empty stomach, you are probably starting to feel hungry. I am pleased to say that it's game over for you. Now you will spend some time looking photos and browsing the fan page.
Olive Garden is an Italian restaurant with extremely hungry fans. They are successfully using visuals to appeal to their fans based on their area of expertise. If you are somehow physically related to them, you will like the fan page because you feel connected to it.
Not all of us manage restaurants, but still, nobody forbids you from using muffins as a tech company. Of course, there are four more senses to appeal to and the key element to everything is imagination. Begin the journey with the perfect blend of ingredients on your cover photo and allow open space for your fans to do what they do best: attempt to satisfy their curiosity.
#4 – Promote a Hashtag
Use your cover photo to promote a specific hashtag (within a specific context).
During their summer contest, headphone company Frends attempted to associate a newly created hashtag with the ongoing trend. The hashtag quickly spread between their follower base, igniting a light case of fashion obsession, also allowing the company to track engagement.
Since the introduction of hashtags on Facebook there are many who argue that they are not as nearly as effective as they are on Twitter. However, there are a lot of successful cases around that keep the trend still alive. You can feature a custom hashtag on your cover photo or keep it on the sidelines.
#5 – Honor the Occasion
Not everything is about you. Or so it seems it's not about you.

Design and showcase cover photos that change with the seasons, holidays or special occasions. Experiment with seasonal colors and visuals, such as leaves, snowflakes, flowers and the sea.
Our example depicted above is from Edible Arrangements. The cover photo was created to honor a certain occasion, which despite lacking a name and description, was still clearly understandable and of course, indirectly combined the product, the heart shape, the occasion and your appetite for consuming products in a very pleasing and aesthetic blend.
#6 – Celebrate a Milestone
Make it personal by using the cover photo to feature a specific milestone.


Show your appreciation towards your fans, or to your fans – two very different concepts – by creating a cover photo to honor a specific milestone, such as likes and events. Mashable's example cover photo shows that simplicity and the right use of colors can make a great difference.
A very basic cover photo from clothing store C. Wonder was created to celebrate the company's birthday – simultaneously inviting their fans to physically join them and celebrate together.
#7 – Facebook Exclusive
Much like directing fans to action, but focused on generating new likes.

42% of Facebook users like a brand in order to get a coupon or discount, according to the 2013 Syncapse Report. Well, you should give them what they want by creating Facebook-exclusive contests and events. Use your cover photo to direct fans where to click, like Riverhose on Main has done above (a very simple example – all that is required).
#8 – Produce New Leads
Leverage your cover photo to directly produce new leads.

A visual depiction of the goal is undoubtedly the clearest view to have in mind. On our example cover above, Braid Creative have leveraged the simplicity of the board-style background to direct the fan's attention to the question in mind and the arrow pointing to the like button.
Cover photos can be used effectively to produce new leads in any area you can think of. You can direct fans to like your page, to follow you on Twitter, to join a discussion on LinkedIn, to sign-up for the newsletter – it's just a simple mix of the perfect cover photo and the appropriate tab icon on your fan page. People need directions to operate, so give them.
#9 – Need for Speed?
Grab your fans' attention with urgency, using a cover photo and a need for immediate action.

Colors and the appropriate visuals play a big role in driving engagement. Experiment and see what your fans connect with the best. To create a sense of urgency – which may discreetly discard any lingering doubt to act – HubSpot mixed the appropriate wording with the brand's colors.
If you are having a flash sale or first/last-of-the-day contest, leverage your cover photo's influence over your fans to create a sense of urgency that will lead them to act accordingly. For instance, you can combine a flash giveaway for your product with a required sign-up process to your newsletter – ultimately aiming for both urgency and producing new leads.
#10 – How About Some Fun
It doesn't have to be business all the time.

Successful companies have used, on more than one occasion, their leverage over media to tell stories. From a TV commercial to a cover photo that has nothing to do with the product or the company, you are showing loyalty and personality to your fans – it's not always business and you're not some distant faceless conglomerate who doesn't answer phones.
MailChimp is full of it, and you should check out their fanpage for ideas!
#11 – Compare with Competition
Leverage the art of gossip by satisfying that hunger right on the cover photo.

Comparing stuff with other stuff is in our DNA. This characteristic is so well built in our psyche that we can't fully understand a concept without first contradicting it with its opposite, or something similar – take a good wine versus a bad wine.
The Bouqs take advantage of that need and uses the cover photo to compare their services to competitors, in the most subjective and rather amusing way (the "Others"). They combined the right visuals so that, subconsciously, we will associate other services with dead flowers and high prices and the Bouqs with exactly the opposite.
Avoid naming your competition and never offend them – it will lead to fury from the side of your fans, who may or may not associate themselves with your competition. It is advised that, when using the cover photo for this purpose, you do it in an amusing and self-aware manner.
#12 – Promote a Contest
Turn the spotlight towards a specific competition by using the cover photo.

On our example above, La Tortilla Factory used their cover photo to promote their ongoing Facebook contest. If you are running a contest on your fanpage, adding a promoted message right on your biggest visual asset will only help you increase the effectiveness of your idea.
#13 – Highlight other Social Media Accounts
The cover photo is a great way to promote other social media accounts.

Perhaps you are preparing for a Twitter Q&A or looking to collect some ideas on LinkedIn – your cover photo is a great way to inform your fans of your other accounts. You can combine your cover photo with a fanpage tab, to which you can navigate your fans with a visual arrow.
#14 – Go Personal
Highlight your connection with the fans by changing the spotlight rules.

This is a cookie gone wild. Oreo is, hands down, one of the most successful and innovative companies when it comes to social media. The cover example depicted above is just one of many amazing ideas which you can definitely use for inspiration.
They used their cover photos to highlight a different side of their connection with their fans. They may have turned the spotlight over to fans (in this case, by wishing happy birthday) but the everlasting presence of the cookie is still there, effectively making the brand personal.
Leverage your cover photo to connect with your fans, individually!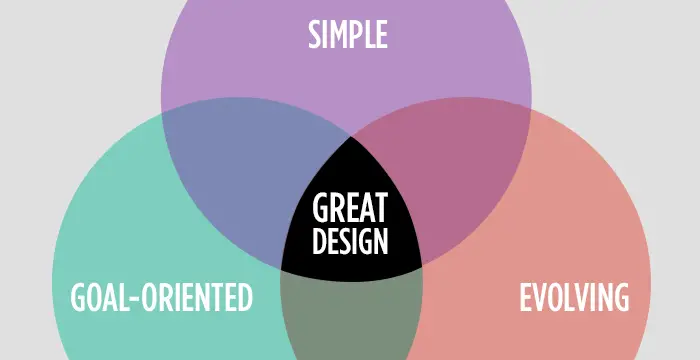 via Design Vector
Be Simple – Be Creative
First of all, never be hasty – dedicate serious time to make a cover photo efficient. Your fan page serves a purpose, so, presumably, a cover photo should not just be there to look pretty.
Here are a few helpful tips to bear in mind:
Think Visually: "Why would a user engage, or like, or share, or…"
Update frequently, during occasions or once a month.
Include information, such as a simple description and a link, or engagement quote.
Direct attention through the use of visuals, such as arrows and bullet points.
Coordinate your cover photo with your profile photo.
Use optimal dimensions – check out our updated guide for more information.
Avoid using Paint. Try Adobe Photoshop or Google free image editing software.
Follow these ground rules to maximize the effectiveness of your Facebook cover photo:
Be Simple: Don't exaggerate and deviate from your goal.
Determine the Goal: Combine your goal with a specific set of content.
Evolve: Always keep your audience's likes, preferences and interests in mind.
Would you like to add something to this story? How creative have you been with your Facebook cover photos? Share your insight or examples on the comment section below!
Related Stories:
You might also like
---
More from Facebook
---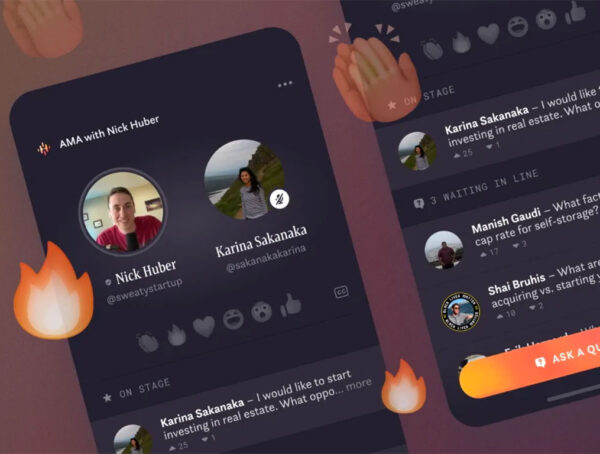 Facebook Hotline is a slightly different take on Clubhouse that puts more power in the hands of attendees who can …