You should already know that closely monitoring and optimising your Facebook ad campaigns is very crucial to achieving your KPIs. And, although you may constantly feel the need to check your campaigns' performance to ensure that everything is running smoothly, the reality is that a lack of time won't always allow you to be on Ads Manager.
For this reason, Facebook created Automated Rules:
What Are Facebook's Automated Rules?
Automated Rules is a tool within Facebook Ads Manager that helps you automate various tasks according to specific conditions that act as triggers.
You need to define the exact conditions specific to a task that once met (triggered) they execute a series of predetermined actions. You can use rules to automate tasks related to optimisation within a campaign. For example, you could use it to ensure you don't exceed your allocated budget, or to ensure that your CPI, ROAS, or any other key metric, in accordance with your KPIs. The system can then notify you, so you can act on it, or perform the necessary actions on your behalf.
Setting Up Automated Rules
To create a new Automated Rule you need to access Ads Manager and click on the Automated Rules option under the Create and Manage section.
Here's what you need to fill to create your first rule:
Apply to: Here you can choose the level your rules will be applied to. Your options are: the campaign level, the ad set level, or the ad level.
Action: Here you define what will happen once the conditions are met. In combination with the previous field, some actions enable or disable campaigns/ad sets/ads, or adjust the budgets (campaign/ad set level) or the bids (ad set level). Any increase or decrease can be in the form of a percentage or a fixed amount.
If you'd like the rule to adjust your budget/bids, then you can also set a budget/bid cap, which is the maximum (in case of an increase) or lowest (in case of decrease) amount that can be reached for each campaign or ad set managed by the rule.
Conditions: Here is where you define your rule's triggers. You can set more than one condition. If you choose to do so, then have in mind that order matters, so do pay attention when setting them up. Facebook won't know if the order makes sense or not!
Depending on the conditions used, you may want to set a time range based on which the rule will collect data before executing any actions. If you want to track the number of actions taken on your ad during a particular time period, you can switch to an attribution window that is more suitable for your business.
Frequency: By default, the rules run every 30 minutes – unless you turn them off. Use your experience to adjust this according to what makes sense for your business, as it might make sense to adjust the rule scheduled to run on specific days and specific times of the day.
Notification: This is how you'll be notified that rule conditions have been met. The default option is to receive a notification but you can also opt-in for email notification by clicking on the corresponding box.
If you are working with a team, your teammates can also subscribe to notifications, given that they have access to your ad account. Here are some Automated Rules you can create:
Automated Rules That Can Be Applied To The Campaign Level
On the campaign level, the rules can either change the status of your Campaign by turning it on or off or send you and any subscriber a notification. Here are some handy rules for your Facebook Campaigns:
Turning off campaigns
Conditions: Spend is greater than the budget allocated for the campaign
Actions: Turn off campaigns
Time range: Last 30 days (adjust the time range based on how long they will run for)
Pausing campaigns that don't meet KPIs
Conditions: CPA (or another key metric) is greater than your desired CPA
Actions: Turn off the campaigns
Time range: Last 7 days
Pro Tip: If conversions start to roll in after you have paused the campaigns, you can always enable it to capitalise on the latest changes to the CPA.
Automated Rules That Can Be Applied To The Ad Set Level
On the ad set level, the rules can change the status of the ad set, send notifications, and adjust the budget or the bids of the ad sets.
When using the bids or budget options, you can set a maximum or minimum cap to ensure that you won't spend more than you should. Following are some rules that will help you to manage your ad sets.
"Rewarding" good-performing ad sets
Conditions: Cost per purchase (CPA/CPI) is lower that your ideal
Actions: Increase bids by 10% (or a bit more if the CPA gives you more room)
Time range: Last 3 days
"Rewarding" good-performing ad sets (advanced)
Conditions: CPA is between two values (below your ideal) and lifetime impressions are more than 8000
Actions: Increase the bids by 5%
Time range: Today
Frequency: Every thirty minutes
Pro tip: You can create the "opposite" of this rule to decrease bids based on same day data.
Automated Rrules That Can Be Applied On The Ad Level
Pausing unprofitable ads
Conditions: Cost per purchase (CPA/CPI) is greater than your ideal and has more than 1000 impressions
Actions: Turn off ad
Time range: Last 3 days (or a time frame that makes sense for your business)
Pro Tip: It's possible that the ad will accrue purchases that will affect its CPA. If that's the case, you can create a rule that will turn on the ad.
Receive notification on an ad with high frequency
Conditions: Frequency is greater than 3 (or any number that makes more sense to you)
Actions: Send notification
Time range: Last 7 days

---
You might also like
---
More from Experts Talk
---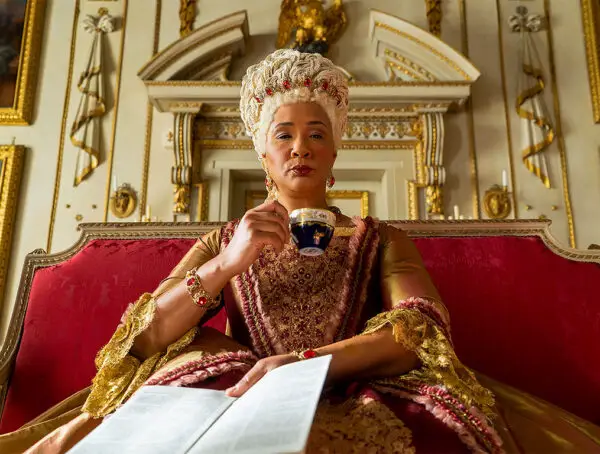 A new musical could soon come to life on TikTok, WhatsApp users are flocking to Signal and Fiverr will run …