Getting started with Facebook ads can be quite daunting! From the people you should target, to the strategies used to optimise your campaigns, to the placements you need to consider, putting your best foot forward is of great importance, as they can set you up either for success, or failure.
In this tutorial, you will learn how to choose the right campaign structure, the relevant audiences to target, as well as the creatives, placements, and optimisation strategies to use, depending on your type of business.
Choosing the right campaign structure
First things first! What you need to do is identify your business. Here are three possible scenarios:
You own a business that sells one product or service through a website
You own an e-commerce website that sells from just a few products to hundreds of products
You own an e-commerce website that sells hundreds, or even thousands of products.
Depending on the type of website you own you will be utilising one of the following setups:
Basic Setup: This structure includes ideas for acquisition and landing page retargeting.
Advanced Setup: This setup includes suggestions on acquisition campaigns and DPA retargeting.
Full Funnel Setup: This setup includes suggestions on brand awareness, acquisition, and retargeting campaigns.
Ready to dive in? Let's get started!
Campaign structure for small websites offering one service or product
Acquisition: With your prospecting campaigns, you can target people who "look similar" to your customers (1% and 3% lookalikes) as well as people with specific interests that are relevant to your business, product, or service.
You should have in mind that you need to make the necessary exclusions to avoid any overlap that will cause problems with ad delivery, or may result in higher CPC.
Retargeting: You will want to retarget people who have visited your landing page. Be sure to exclude people who have already purchased from you, because it is unlikely that they will be making any purchase soon – this depends greatly on the type of service or product you offer.
When it comes to optimising, you want to optimise for pageviews (Facebook Pixel event PageView) and set the conversion window to 7 days. Have in mind that for the algorithm to find the best people to show your ad to, you need to have a minimum of fifty (50) conversions per ad set per week.
Regarding placements, it is advised by Facebook that you bundle up all placements in one ad set.
Campaign structure for e-shops with few products (up to a few hundred)
Acquisition: This part is similar to the previous campaign structure. If you have a "small" e-shop, you will be creating one campaign with ad sets targeting 1% and 3% Lookalikes of your existing clients along with an ad set that utilises interest targeting. As a rule, when are promoting an e-shop, you will want to optimise for purchases.
Retargeting: In the retargeting part you will be creating more campaigns. Yes, this may be daunting, especially if you are starting out with Facebook ads but you should monitor their performance and see whether having so many View/Add-to-cart campaigns (targeting people who performed these actions during last 28,14, or 7 days) actually makes sense. Also, don't forget to target existing clients with products that complement things they have bought from you in the past (cross-sell).
View/Add-to-cart campaigns are a particular form of retargeting campaigns named Dynamic Product Ads (aka DPAs) that allow you to show potential customers the right product at the right time, and help increase conversions. This differs from the static remarketing campaigns in the sense that you don't have to create hundreds of ads for all of your products.
Campaign structure for e-shops with hundreds or thousands of products (big e-shops)
Awareness: In this "stage" you want to create campaigns with a goal to raise awareness. You want to be as broad as possible here and utilise broad interests or broad demographic targeting. Creative-wise you need a short video or slideshow, formats that can help engage cold audiences. In this stage, you want to optimise for video views/brand awareness.
Acquisition: For the prospecting part, you can create audiences of 1%, 3%, 5% and a narrow interest. You need to optimise your campaigns for the "purchase" event and use a 1 or 7-day conversion window.
Retargeting: For this part, you will be creating both static remarketing campaigns (people who viewed your videos in the prospecting phase) and dynamic remarketing campaigns (DPAs) to re-engage people who viewed/added-to-cart/purchased products from you.
Although it's not explicitly mentioned in the two first campaign structures, creatives are very important in helping people convert. As a rule of thumb, you should have no more than 2-4 creatives in each ad set at all times. Facebook's algorithm will assess their performance and will pick the best performing one to show to your audience.
However, you should have in mind that this may not always be ideal, as your audiences consist of different groups of people, and you need to cater to them in the best way possible. One way to work around it would be to use Facebook's Dynamic Creative feature that will help you with just that. Dynamic Creative has been proven to be a rather interesting feature that will allow you to find the best ad copy / creative – target audience combo, especially with prospecting campaigns.
Things to have in place before setting up your campaigns
Before you start implementing the campaign structure that is optimal for your business, you may want to go over the following points first.
Events such as ViewContent, AddToCart, Purchase etc. should be implemented on your website before launching your campaigns. Be sure to test them out to ensure that they are set up correctly.
The seed audiences for the Lookalike Campaigns need to exist before campaign setup and consist of no less than at least 100 people. Providing more than that will be much better as Facebook's algorithm will be able to create a better audience based on that.
Both acquisition AND remarketing campaigns are required as they target people in different stages of your funnel.
When optimising for conversions, you should factor in your conversion window as well. If, for example, you are using a one (1) day attribution window, then it is expected that you have 50 conversions within a single day for the algorithm to work correctly. Similarly, if you have a seven (7) day attribution window, it is expected that you have 50 conversions within seven days.
The number of campaigns is merely an indication. Let the results guide you only to have the set of acquisition and remarketing campaigns that – based on data – make sense.
The above campaign structures are meant to act as suggestions for the type of campaigns to create when promoting your website. There's no one campaign setup optimal across businesses.

---
You might also like
---
More from Experts Talk
---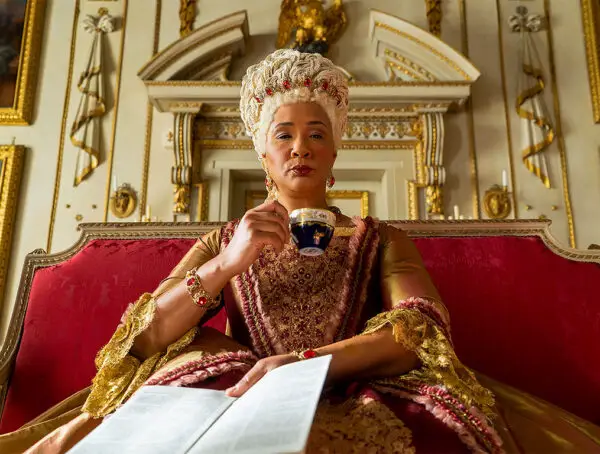 A new musical could soon come to life on TikTok, WhatsApp users are flocking to Signal and Fiverr will run …