If you thought that social media management is easy as pie and all about posting some funny stories every Friday, well, we are sorry to prove you wrong.
Being in charge of a brand's social media means a lot more, and requires some preparation; you need to take care of a couple of things in advance, keep an eye on your efforts in the meantime, and make sure everything works out in the end.
To ensure your social media management works effectively, follow the checklist we prepared! In nine steps we cover the most critical factors to take into consideration while running and managing social media for your brand.
Don't Run Without Water, aka Strategy
You can run without water, but for a short distance. The same goes for strategy. In the short-term, you might feel you don't need it, but the truth is that strategy is a skeleton to support everything you do on social media for your brand.
Identify your strengths and weaknesses, opportunities and threats to have an overview of your activities. Spend time on learning about your target groups and personas, to plan communication that reaches them well. Choose platforms you know and want to manage – don't select those you are not familiar with yet.
Set up some KPIs as goals for your communication. Do you just want to build your branding, or rather drive sales and increase conversion? Maybe you have different objectives? Conclusions should be included in your strategy.
What Do You Want To Communicate?
If your answer to this question is "my brand," we are sad to announce that it is not enough. Many brands divide their strategy into communication lines to keep during communication across all channels. Identify a few content lines to reflect your brand's business goals on social media, and think if you can provide useful, valuable content for them. You can modify them, delete them or add new ones in time, but it is good to stick with a few types – not only for your management but also for making people familiar with your way of communicating.
For example, Netflix leads a witty, funny communication around its series and audience behaviour – the company spreads it to each country for local efforts. It gets to the point where you could struggle not to recognize Netflix looking at posts.
Get Your Team On Board
Even if you are the only person managing social media for a particular brand, you should have a few people ready and happy to help you in crisis management or customer service. Set up a few roles in your organization:
Who responds to clients' messages and during which hours? Have you already prepared some templates of answers? What kind of comments are to be hidden, do we answer all of them, do we allow visitors to post? As you can see, there are quite a few questions to be answered.
Who is on duty on weekends and holidays? Who can react to a potentially critical crisis situation at 9 pm on a Saturday? Some brands could really require this kind of care.
Who is responsible for final approval? This matters mainly for unpleasant situations, but sometimes you can't avoid them on social media.
Make Your Own Style Guide
Not every brand has its own style guide ready – very few can show you a huge, long document with all of the colours, fonts, and designs specified. However, if you don't have one, it doesn't mean you can't have it.
Choose fonts you would stick with when preparing social media materials. Prepare a few templates or colours to use in your creations. Try to plan original, but consistent visual communication – you'll spare yourself an organizational mess and get your audience used to the way you communicate things. Win-win!
It's Not All About Posting
Keep checking your profile for updates of information. An old phone number? Broken links? Or maybe tabs that don't work for ages now? Not optimized cover photo? A "shop" tab isn't working? That would be a shame if your target groups encountered such problem – a regular check-up will do, and a solid one is required once you start being responsible for a brand. No excuses!
Always verify your links (in link posts or carousels), the availability of products on your website (advertising something that is not available doesn't make much sense), the size of images (how would it look on mobile/desktop?), the information on actual website (does your contact form work? is it updated?)
Money, Money, Money
Based on what you prepared in your strategy, it would be good to think for a few moments about how to redistribute your promotional budget, and what content to promote. The era of organic reach is gone, and to make your content reach desired audiences, you should boost your posts and prepare dedicated campaigns.
This has an extraordinary meaning for e-commerce or app marketing when you care about getting valuable traffic from your social media channels. It's not impossible without money (Going viral? We all know some success stories!), but it is far more difficult and time-consuming.
Out-of-the-box
We are going to say it again: social media management is not about posting. It is about making sure you are sure of it when you press "publish."
Think outside the box: instead of focusing on your Fan Page or Instagram profile, use some groups, Facebook events, or cross-promotion, to support your social media presence. For example, if you prepared a post about your presence at an event, you can post on the event page on Facebook.
If you announce the launch of a new pasta restaurant in your town, you can use local groups to spread the word about it. If you add another baby toy to your offering, you can message parenting sites on Facebook and politely ask to post about it. No spam though… remember!
Make Your Planning Life Easier
If you are responsible for more than one brand (for example you work in a marketing agency, and your task is to take care of 629304 profiles), the actual management, planning, and scheduling can be a struggle and drama. One wrong move and your post lands on a different profile.
Mistakes happen, but you can limit them with some planning hacks and tools. Prepare your schedule in an Excel spreadsheet, or the various external solutions like Kontentino, Planable, or others. You can use these tools to enter your posts, set up a date and time for publication, and send them for approval.
You can, of course, use native Facebook options, like the ability to schedule posts directly from pages, or save your ideas in Drafts. A new feature called Creator Studio is the bread and butter of each social media manager. You can manage your comments, content library, insights, or inboxes of Pages, all within the same Business Manager.
Keep Analyzing!
Without analysis and optimization, you can forget about a long-term, successful performance on social media! Use Insights in Creator Studio to identify types of posts that perform better. Analyse the time and day of publication, and measure engagement and conversions.
You will quickly discover that some posts work better than others, so you can consider adding more of the specific type to your strategy. It can't be a guess, though – it has to be preceded by analysis.
Social media management will never be easy – it takes a lot of effort, time, and skills. It can also take a lot of stress and drama if you are not fully prepared. We hope that this short guide will come in handy and will make your work better, more comfortable and hassle-free!
---
You might also like
---
More from Experts Talk
---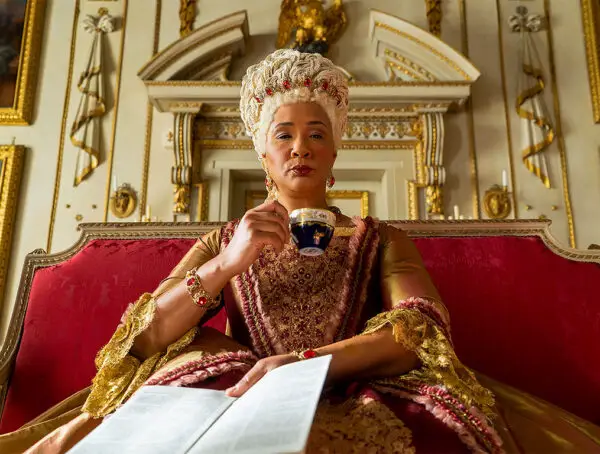 A new musical could soon come to life on TikTok, WhatsApp users are flocking to Signal and Fiverr will run …