For most of us, remembering when we joined Twitter is not very easy. And remembering what your very first tweet was can be even more difficult, right? Well this was until now. Yes, thanks to Shea Bennett, Co-editor at AllTwitter, we can know rediscover this small piece of our social media history: our very first tweet!
Actually Shea uses Topsy to do so. Here is a detailed step by step guide for you:
1. Go to Topsy
2. Click on the Tweets option above the search bar
3. In the search bar, enter from:username, where username is your Twitter username (without the @ symbol)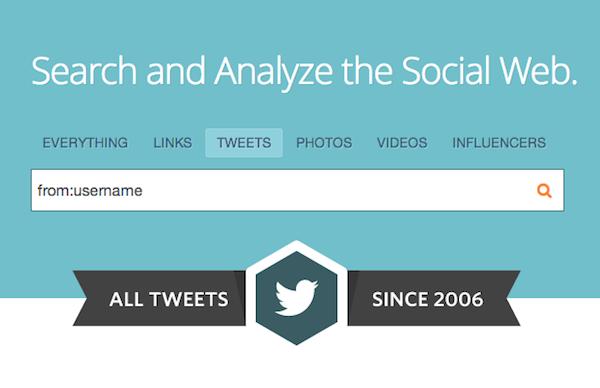 4. Click the search icon
5. On the Latest Results menu on the left sidebar, choose All Time
6. In the Sort by drop down menu on the top of the screen (next to the search box), select Oldest
Here is a screenshot of the search result from Shea: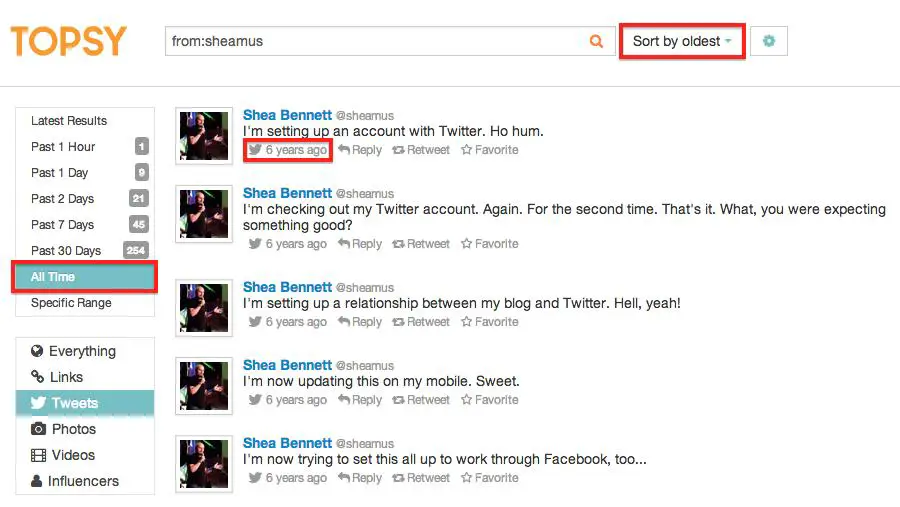 And there you are. The tweet on top of the list is your very very first tweet! And one might assume this was also the day your open your twitter account.
Here is my very first tweet, back in 2010… Honestly I wonder what crossed my mind and made me tweet this but anyway…
WYSINAWYG!

—  Geoff (@GeoffinAthens) September 6, 2010
You can use Topsy to find more of your first tweets, or the first tweets of any Twitter user you like. For example, here are the first tweets of TechCrunch, the New York Times, President Obama and Twitter themselves.
So what was your very first tweet? And when was it? Write it down in the comments below! And don't worry if it looks a bit dumb, we have all started like this ;)
Related Stories:
You might also like
---
More from Social Fun
---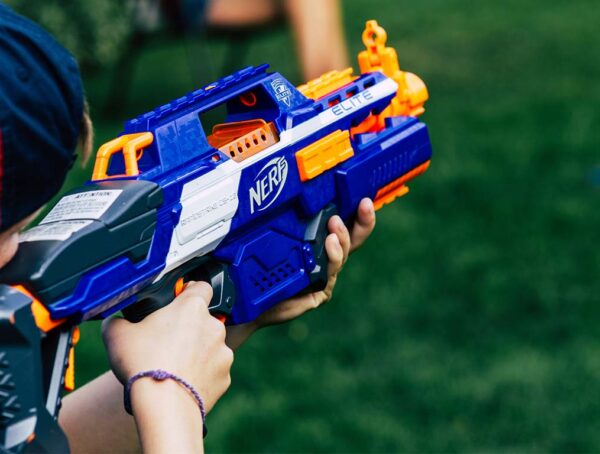 Most people have probably grown out of their Nerf obsession; if you haven't, you could become the new NERF Chief …