Here are a few exciting and not-that-obvious ways of finding more information about your audience – even if you think you know it all.
The success of your communication on social media depends on quite a few factors. One of the main ones is identifying your target audiences. And yes, it takes time to reach the right people with the proper communication, but once you establish it, and keep optimising, the results may come in no time.
After GDPR, some marketers stopped exploring their audiences or suffered a significant limitation to the targeting options they used to make use of. But that shouldn't be the case.
You Need To Realise One, *tiny* Thing
One of the most common mistakes a marketer or entrepreneur can make is to regard all people in the world as their target audience. This could be true in only one situation: if one was selling air.
Not everyone who can buy your product is within your desired target audience. Goods f0r children can be purchased by anyone in many situations, but is anyone a real audience for a manufacturer of children's products? You can distribute leaflets to all women in the street – but you don't know them, their habits, financial status, behaviours, interests, or even their ages. You rely only on gender; all the rest is a huge question mark.
Why It's Worth Exploring Your Target Audiences
Firstly, in the world of ad fatigue, publishing any content is not enough. You need to publish precisely pitched communication based on a wise strategy not only to attract people but not to annoy them either. And annoyance comes quite easily nowadays. Finding out some interesting facts about your target audience, or even identifying some new segments within it, brings you a step closer to better communication.
Secondly, knowing more about your target group and discovering interests and behaviours, can lead you to more targeting options. i.e. more conversions from iPhones would lead you to concentrate on iOS users. It's not necessary to mention that it can also impact your budget, and bring about savings on advertising as well, right?
Paul Heaton sang:
"Don't buy a 50p telescope, you'll only see 50p stars" – unless you like shooting in the dark, "50p telescope" is a metaphor for random or default targetting (or lack of targeting). It's not the best idea to rely on it if you want to see results. Other than reach, often not even among your target group, though.
Thirdly, you can discover more on your target audience's needs or worries. Let's say that you are a manufacturer of products for children. You want to know what the interests of your target group are. And you find out that mothers are looking for a specific product they can't find. With this insight, you can explore this possibility of manufacturing this item. Obviously, your decision shouldn't be made only because of several comments, but that could still be a good indication. You might have never got the insight if you hadn't explored your target groups.
Tricky Personas
As long as personas are regarded as a great way of identifying segments within your target groups, they can be super-tricky, and you need to be careful while preparing them. Don't fool yourself with all of the demographics and very general criteria: just don't put everyone in the same box.
Why?
Think about a British woman, born in 1956 as an only child, who is well-educated (graduated from Oxford University), is married, but has no kids. How many women like her, could you have in the UK? Let's say: 1000. Let's even say that they are similar in more ways, but they are entirely different people. Well, one of them is Theresa May, the Prime Minister of the United Kingdom. The rest, are not.
What Tools To Use
Facebook Audience Insights
Sometimes, solutions are hidden right under our noses. Facebook Audience Insights is one of them. You can use this tool in various ways for anything from checking who an audience consists of, looking more closely at demographics, or checking what other Pages your followers like. You can get inspired by their communication and refresh the content you serve to your audience. This may work wonders, especially if your strategy is not fully established yet.
External Tools
You can use external tools like Buzzsumo (to analyse content) and Agorapulse (to deliver more data from social media) to identify what your target group likes, reads or shares. This may help you pitch a better strategy for your social media presence, and therefore get more of your target group attracted.
External e-books, Reports, and Studies
There are many valuable pieces of content spread all over the Internet! Not all of them are wonderfully promoted. Keep in the loop with valuable sources, look at Sotrender Trends (free reports reflecting the best brands on social media from over 20 industries), download some reports and e-books (GlobalWebIndex delivers brilliant data, CoSchedule publishes a lot of helpful templates; also HubSpot, Buffer or Deloitte reports can come in handy). The advantage of this solution is: you get insights from so many professionals that you can always find a happy medium.
Social Listening
Using some tools for social listening, and reacting for mentions in real time, can be crucial for answering your target group needs and getting to know them a bit more. There are quite a few tools on the market that you can use: it is worth giving them a try even if you don't believe it could help. You never try, you never know.
Google Analytics
Love it or hate it, you need to use it. Google Analytics can overwhelm you with the amount of data to analyse, but you shouldn't underestimate its power. You can check not only the location, or track your UTMs, but also check out the device your target group uses. This can help especially in e-commerce communication, as results can be monitored straight after.
Competitors Don't sleep
Do you know about the magical "Info & Ads" tab on Facebook? You can check all of the adverts managed by your particular competitor! While you have no clue about who they target, you can treat it as an inspiration and see what kind of communication is likely to reach audiences in a positive, engaging way. You can do it with any brand and any industry, but you should start from your sandbox.
Influencers
Millions of people surround influencers and micro-influencers. By analysing blogger's communication, you can specify content, topics, or even services, that are points of interest for your target audience. You should always verify them before though: I covered this in my last article.
Facebook & LinkedIn Groups
Such a well of inspiration! By joining a few groups gathering people who could be your target groups, you are getting straight answers. You know what they discuss, what they agree on, what they argue about, and what they are into. They very often share some products, services, and inspirations. You can stay out of it, or get involved in the discussion to bring the best insights.
Face-to-face
You shouldn't forget about normal conversations! A survey conducted online can be useful, but a series of short interviews in real life can give you a brand new perspective that no online interaction could do.
Overall, it's vital for you to consider the time spent on finding information as an investment, not a waste. Trust us: it will take time, it may lead you to a lot of testing and constant optimising, but at the end of the day you will only thank yourself and notice results you may not have seen before. Not only familiarise yourself with your target groups, but also make friends with them!
---
You might also like
---
More from Experts Talk
---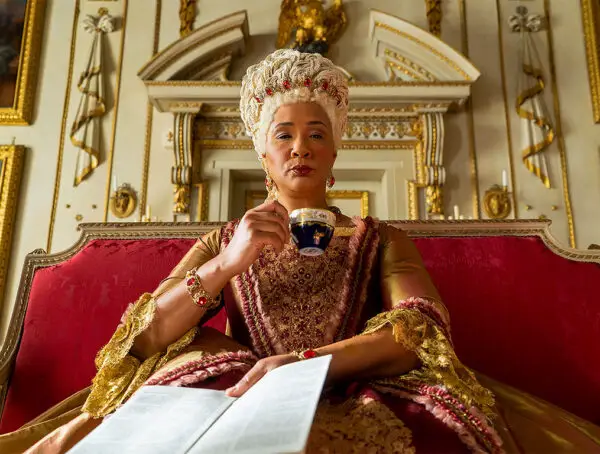 A new musical could soon come to life on TikTok, WhatsApp users are flocking to Signal and Fiverr will run …