This post was brought to you by

As more businesses embrace social media and integrate it in their overall digital strategy, the social media job market is as strong as ever. Most businesses and agencies now have permanent social media staff to ensure they stay on top of trends and don't fall behind the competition. At the same time, there has also been an increase in demand for freelance social media and content support for larger or short term projects.
Many social media professionals have already taken the leap and joined the freelance market. So what does it take to become a social media freelancer? Here is what you need to make it:
1. Preparation 
If you decide to go freelance, it is advisable to financially prepare. Working freelance can be daunting at first, especially if you're used to having a steady income. To take the edge off, we recommend you have some savings to cover you for the initial period of getting yourself up and running with contracts, and building relationships with clients. These savings will also be a safety net for the quieter months in case you aren't able to secure a contract.
If you like our stories, there is an easy way to stay updated:
Follow @wersm
2. Amazing CV
Your CV is even more important when you work freelance. It's the document that helps sell you to a company. A freelance CV needs to be clear and concise – you need to outline your key experience including the brands you've worked on, social tools you've used, and your main strengths/skills. We recommend keeping the CV simple, with a short summary of your work experience in a clear chronological order that can be easily digested at a glance.
3. Flexibility
When working in social media, flexibility is an important aspect on all levels. But especially in the freelance market, there is no guarantee for work. This means being flexible in regards to who you work with, where you work (in an office versus at home), what hours you work, and – last but not least – your freelance rate. Have a bracket in mind (for example £200 – £250 a day) so you are open to more roles and consider reducing your rate slightly at the times of the year where the market goes quieter – especially around the Christmas period.
4. Organisational Skills
If you want to make the jump into the freelance market, you will need to be very organised. Especially if you work from home, you need to be self-motivated and focused to ensure the work gets done. When applying for jobs, ensure you remember where you send your CV and with what companies you accept bookings. This can be especially useful in times where the market is quiet as you can go back and contact companies you already have a relationship with.
If you like our stories, there is an easy way to stay updated:
Follow @wersm
5. Relationships 
There are many perks to being a freelancer – you will be able to work on a variety of exciting projects, you are more or less your own boss, and you can potentially earn more than you would in a permanent position. However, none of those perks will be achieved without building relationships first. By setting up a network of recruiters and clients you work with on a regular basis, you will be far less likely to go through quiet periods or struggle to find work.
The key is to stay in touch; keep your recruiter updated on your availability and check in weekly to find out about new freelance gigs that are coming up. The freelance market moves so quickly that you need to ensure you build – and maintain – good relationships with the key people in the market.
6. Finish Projects
The freelance market is small – and that means word gets around quickly! If you are a hard worker and you do a good job, you are not only likely to get rehired regularly but you may also be referred for upcoming work in other companies. As word of mouth is key in this industry, it is important to treat every single freelance gig in a professional manner. If you commit to a project, you must adhere to the notice period and not leave people in the lurch. Even though it is a contract position, the role of freelancers is often key to getting a project done on time so leaving before the end of a project without due notice can not only affect the company but also your reputation.
7. Accounting
As a freelancer, you will have to decide how you want to manage your invoices and payments. Essentially, there are three options: become a sole trader, set up a limited company, or go through an umbrella agency. If you want help finding work from recruiters, we don't recommend becoming a sole trader as many recruitment agencies are not able to work with them. Umbrella agencies are really easy to sign up with and also sort out your taxes, however you have to pay a small fee for their services. Setting up your own limited company will take more work initially but if you plan on going freelance permanently it will be worth going down that route as you will get to keep all of your wages.
If you like our stories, there is an easy way to stay updated:
Follow @wersm
8. Getting Paid
One of the fundamental reasons most people head off into the freelance wilderness is of course the remuneration. So naturally you want to get the rate you require but most importantly you want to GET PAID and ON TIME. Working directly with clients means that you have to be exceptionally prudent with sending out invoices, chasing up payments and working out payments terms – and companies could take as long as 60 days to pay one week's invoice! Working through a recruitment agency like Digital Gurus means this whole area is covered and you are paid on the recruitment agency's more favourable terms, regardless of where you work. One less stress to worry about!
Digital Gurus
, a London based recruiting agency, covers 
jobs
 within Creative & UX/IA, Tech, Project Management, Client Services, Information Technology, IT Security, Mobile, Media Planning/Buying, AdTech, Advertising Sales, Social Media, PR, Search, Marketing and more!
---
You might also like
---
More from Guest Bloggers
---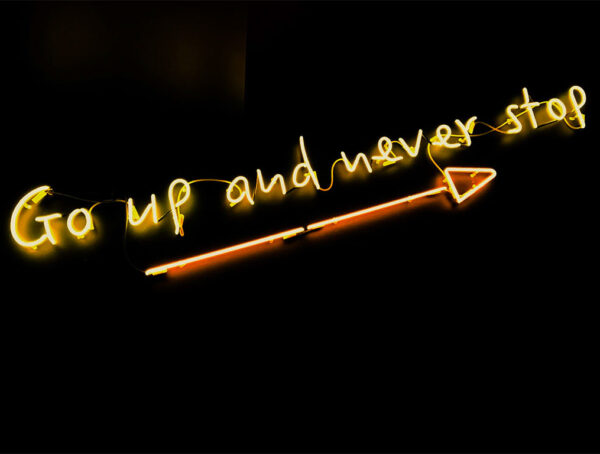 Henk Campher, VP of Corporate Marketing and Head of Social Impact at ‎Hootsuite, looks at five important social trends that …