Facebook 's share price went down by 19.3%, wiping out over $100 billion in market capitalization, a record one-day loss for a company on a US exchange.
It has been a tough year for Facebook, and it is now paying the price. Literally, as the company just lost over $100 billion of market capitalization in just one day. Never before had a US company faced such a massive one-day loss.
Just to put some context, what Facebook lost in capitalization is 3 times what Twitter is worth overall ($32 billion) or just shy of double the market capitalization of General Motors ($52 billion.) This is a gigantic loss.
To many, this did not come as a surprise. Privacy scandals, public relation issues, congress hearings… it has been a tough year for the company. But even more than these, even more than the announced counter performance of the second quarter that showed slowing revenue and user growth, it is the vision that scared off investors.
Facebook is changing. Mark's vision for the company is changing. Facebook is working towards "more meaningful conversations" which means less spam (good) but also less ads. And when your company's revenue depends on ad revenue, telling investors you will have less ad space will cause them to panic. It is that simple.
But not everything looks dark.
More than 2.5 billion people use at least one app within the Facebook ecosystem. It counts 1.47 billion daily active users, a 1.4% increase quarter over quarter. And the company still makes money, tons of it: Facebook just made $13.2 billion in one quarter. That is a 42% increase. But it missed Wall Street's expectations, even by a "mere" #200 million.
Here is the reality though. Facebook lost $100 billion in market capitalization. That has got to hurt.
---
You might also like
---
More from Facebook
---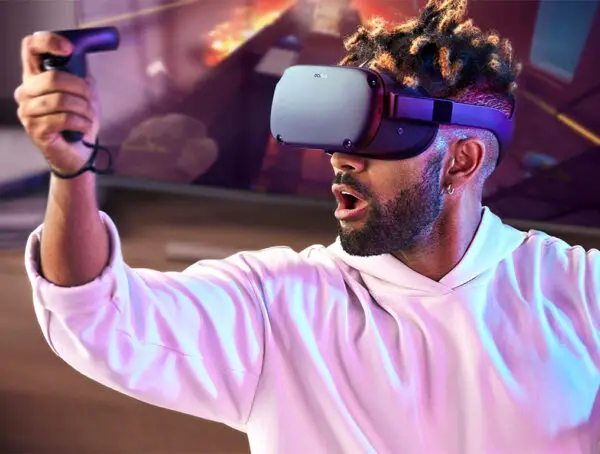 As VR content expands beyond gaming, Facebook is bringing support for subscriptions on the Oculus Quest platform.