Instagram. Home to gorgeous photos. Snapchat. Home to behind-the-scenes realness. What happens when they come together? I guess you could say Instagram Stories, but what we're really getting at, is the latest trend gracing social media across the US: #HobbyLobbyChallenge.
Where did it come from? Well, what started as the #UglyLocationChallenge in 2017, has now transitioned to its commercial counterpart, #HobbyLobbyChallenge, courtesy of a 22-year-old amateur photographer, Kelsey Maggart, based out of Indiana, USA. The trend didn't just start… It has been making its way up the ranks since January, when she first posted the following image:
shooting in hobby lobby is the new thing now am I right pic.twitter.com/vh3jIISFgf

— Kelsey Maggart (@_KelseyMaggart) January 27, 2018
The craze shows no signs of stopping, as it is now transitioning back to its initial #uglylocationchallenge as it branches out to stores like Walmart, Michaels, JoAnne Fabrics, Tj Maxx, and others.
Gonna bless your day with this #HobbyLobbyChallenge so much fun doing this ❤️🌸🌹🌻 more below… pic.twitter.com/C7gK2eSLen

— Liz 🧡 (@Lizmintonly1) February 26, 2018
And girls aren't the only ones having fun! Guys, dogs, and news anchors, are owning it too!
Oh hey I got back into photography look at that #HobbyLobbyChallenge pic.twitter.com/8fpwKtM0I1

— Robert (@robertkmai) March 1, 2018
So… who's heard of the #HobbyLobbyChallenge? We'll tell you all about the new social media trend… and I'm sure my fellow coworkers will tease me… coming up on FOX31 Morning News. pic.twitter.com/AyLKZysDrg

— Drew Engelbart (@DrewEngelbart) February 21, 2018
And don't even get us started on the dinosaurs!
But, the most important thing for brands to note, is the fact that these challenges really have the public engaged and hungry for more challenges! It is a simplistic way to really "gamify" your content and could be an exciting and easy way to source some REALLY cool user-generated content!
So, until spring finally pokes its head out, we'll continue to see fields of flowers or rustic scenes with fake flowers and other materials.
The question remains though: Is the ability to transform everyday ugly to glamorous, for better or for worse? For now, we'll chalk it up to a means of sidestepping the overly-complex Photoshop, and call it charming and inventive, and look to see what comes of it! But, one thing is for sure: it showcases the reality that glamour can be found in the ugliest, or most unusual of places!
Prediction: Up next, the #IKEAChallenge! Oh wait… 😂😂😂 
In the meantime, we'd love to hear your thoughts/ideas!
Header Photo Credit: Clay Daugherty.
---
You might also like
---
More from Social Fun
---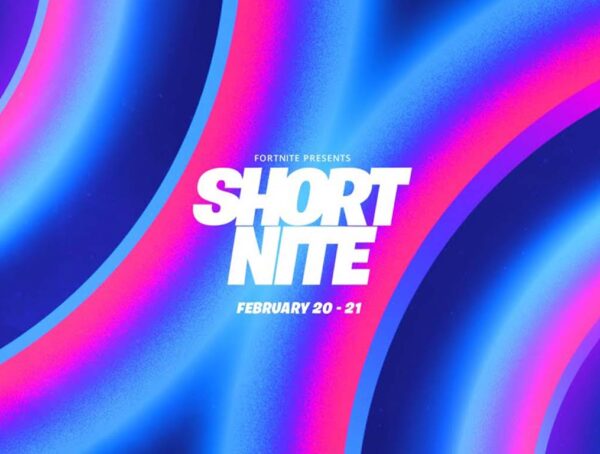 Fortnite has announced the Short Nite Film Festival with screenings for 24 hours on Party Royale's Big Screen.