Twitter recently conducted a study to find out about how TV fans interact with their favourite shows on the platform. Here are the insights from the study, and tips on how to engage so-called "superfans."
The study was conducted by Vizeum and Dentsu Aegis Network in partnership with Twitter, and it found that TV fans on Twitter are passionate audiences that tune in to Twitter while their favourite shows are live – 365 days, 24 hours a day. This gives both marketers, and media companies, a great opportunity "to engage with fans on Twitter before, during, and after the show."
Fans also tune in when their shows are not live – then, they tune in to Twitter to "express and feed their fandom between episodes and seasons." Twitter calls them "superfans."
[quote]These self-professed superfans jump onto to Twitter to join dialogues and share excitement around their favorite programs, too, while enjoying direct access to talent and watching exclusive clips and information.[/quote]
Twitter's research found that superfans are more likely to intend to buy what they see during their shows. Also, the effect of Twitter and TV has a 9% better  impact on ad recall. To do the study, researchers used Twitter's online research community – Twitter Insiders – to discover "the full spectrum of TV fans on Twitter."
Finding #1: Fans Are "Leaned In"
Twitter found that 2/3 of superfans watch over three hours of TV each day, and over 60% of them are then "sharing their opinions" about what they watch, on Twitter. Also, superfans watch live TV broadcasts more often than "regular fans." Superfans want to be up to day with a show before watching it live. Twitter offers a solution for that.
Tip: To reach these audiences, you can use Twitter's TV Targeting to target specific shows and extend reach or frequency. It allows you to run Twitter ads during TV programs and this is far more effective.
Finding #2: Superfandom Is A 365-day-a-year 24-Hour Hobby
Whether their shows are live or not, fans engage in TV conversations throughout the day, all throughout the year.
[quote]Fans engage in the TV conversation all the time — whether it's getting pumped for the upcoming show or watching sneak peeks before the episode airs, seeing what the actors or other fans are saying, or following memes and hashtags after the show.[/quote]
Tip: Again, TV Targeting allows you to reach the most engaged audiences during the week around the particular show.
Finding #3: Twitter Is Part Of The Viewing Experience
72% of superfans say that platforms like Twitter play a role in their TV viewing, and they use it in many ways.
[quote]From sharing their thoughts after the show (61%), to watching video clips (60%), to following hashtags to keep up with what others are saying (57%), superfans use Twitter to engage with TV shows beyond the screen.[/quote]
Tip: To convert casual fans into superfans, media companies can increase the conversation around a show, providing content, which is then also shared – allowing it to spread faster, and further. Superfans want to know everything there is to know about their favourite shows, so media companies should take advantage of that.
[quote]57% of them said they want want to be the first to "know the latest" news and information about their favorite TV shows, while 54% want to be the go-to source for others. Social media creates a venue through which these "experts" can share content, information, and engage with others. In fact, 40% of superfans convince others to watch TV shows.[/quote]
Additionally, superfans also find that Twitter motivates them to discover new shows. By releasing clips and trailers, companies can really increase viewer tune-in. They can also leverage
[quote]unique formats such as Retweet to Remind, and [target] the right audience. By targeting like-minded fans of "The Bachelorette" with a creative campaign, the "Bad Moms" movie drove box office success.[/quote]
Image: Twitter
---
You might also like
---
More from Twitter
---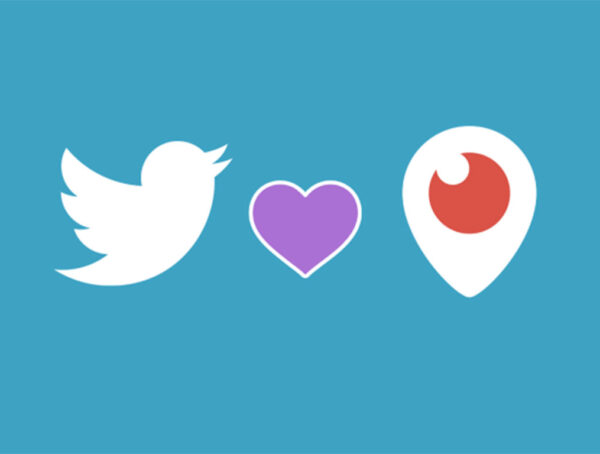 Another one bites the dust! Twitter announced that it's shutting down Periscope, but keeping native live video streaming in its …