Combin – one of our favourite growth tools for Instagram – has added several very cool new features to its version 2.0; among them, gender and language filters, proxies, and the ability to export user lists!
Growing an Instagram profile is far from the easiest thing to do these days. Sure, there are hundreds of apps or services out there that promise magic, but you should be mindful of them if you want to stay in Instagram's good books.
Combin, on the other hand, is a smart growth tool for Instagram that allows you to increase your Instagram audience organically, effectively, and more importantly, safely. How?
It's simple! Just download the app on your desktop, log in, and start searching for profiles and posts of potential followers you'd like to target for engagement. You can search by hashtag, location, combine queries, and a lot more, since Combin also uses machine learning to make your searches more relevant and targeted.
But that's not all! The app lets you manage your followers and followings in one simple tab, and even let you schedule tasks for following (or unfollowing) of one, or multiple, users.
In addition to the above, Version 2.0 of the app brings a host of new features, like the ability to search through specific accounts that liked or commented on specific posts, the ability to search through accounts by a keyword (or keyphrase) in their bio!
However, there are three awesome new features that really stand out in the new version. Let's take a closer look.
Get Granular With Gender & Language Filters
With the "Advanced Filter and Analysis" option now available in either Post or User searches, users activate a new machine learning-enhanced user analysis feature.
Apart from helping detect and hide "inefficient accounts and their content" from search results, it also provides new result-filtering options like gender, language, last activity, or the number of following/followers.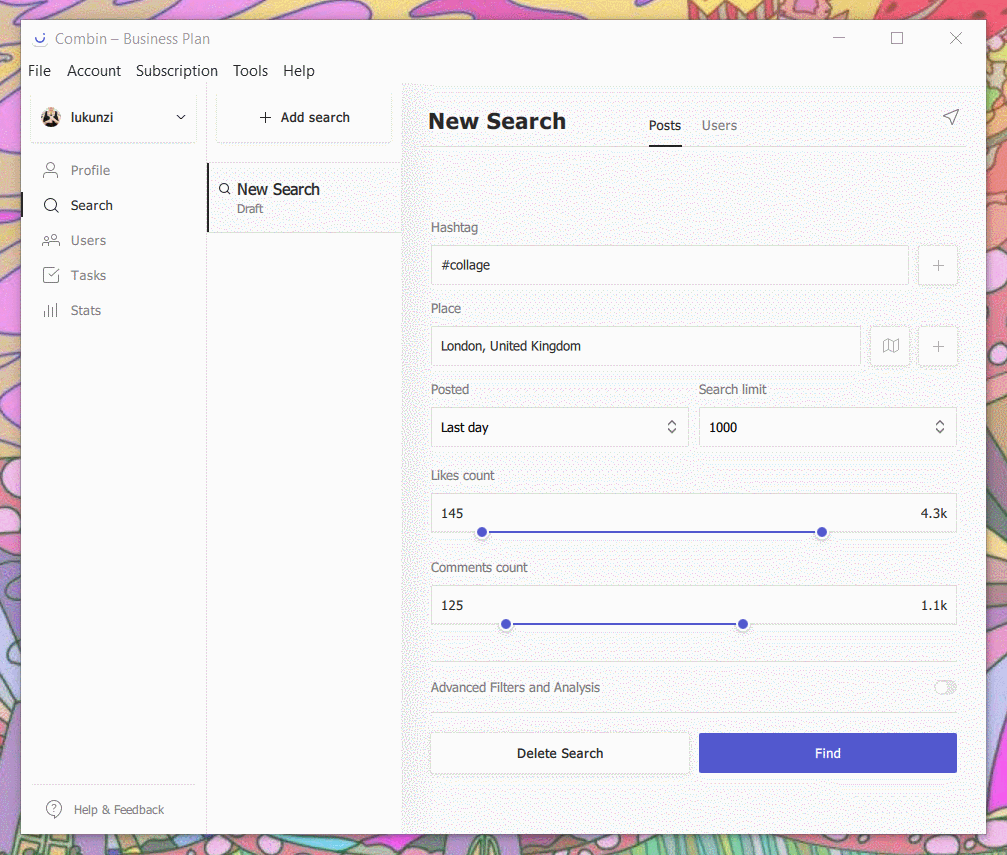 The app then uses publicly available information to determine an account's gender, language used, and relevance, but of course, absolute accuracy is not guaranteed.
Still, the feature offers you an easy way to get incredibly granular with your search results! Say, for example, that you wanted to target "female" accounts in German. You got it!
Stay Safe With Proxies
Combin supports the connection of up to 15 accounts from one computer, so it's a very good idea to err on the side of caution.
The app offers the ability to maintain safety by "imitating multiple computers/IP addresses" and protecting the accounts that you manage from being banned by Instagram.
This is done via a new proxy feature that allows you to set a different proxy for each account, and a default proxy for all accounts if you want to.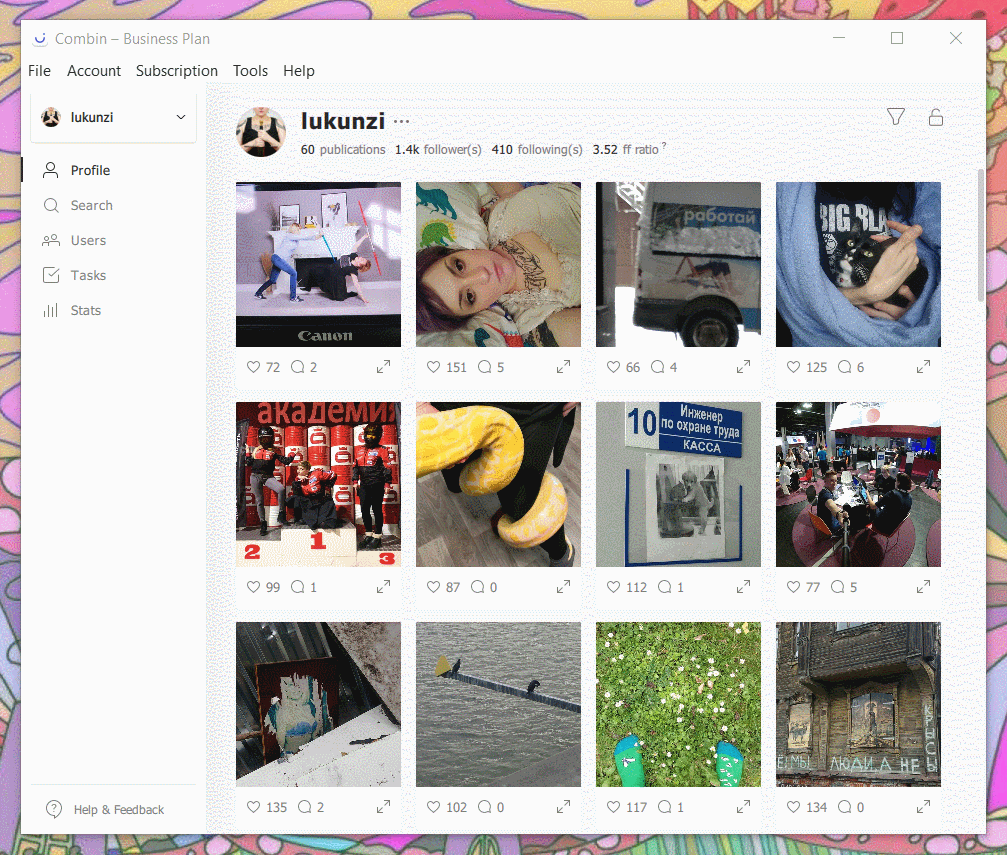 Export Your User Lists – Not Just Your Followers
You can now export any list of users you have set within Combin – i.e. users who you follow or follow you, users who have unfollowed you or you have unfollowed, or users on your "Safe list.
Lists can now all be exported to CSV or XLS format to be then easily managed within Excel or Google Sheets.
Of course, all lists can be exported after applying any number of filters and sorting entries first. You can also hide all private profiles, accounts you used Combin to follow, or sort profiles by last interaction date, number of followers, and more. Just apply your filters and export from the Users tab.
Want to find out more about Combin, the app's full set of features, and how you can use it to increase your Instagram following organically and safely? Check it out!
---
You might also like
---
More from Instagram
---
Instagram is now letting users add up to four pronouns by which they wish to be known. These can be …