As 2017 slowly comes to a close, Pinterest has announced its top trends to try in 2018. Today, we look at three more of the top categories on the platform – Home, Travel, and Wellness. 
Pinterest helps millions find inspiration each day; inspiration on what to eat (and how to cook it), what to wear, or how to look even more beautiful, and much much more. And through everyday searches and saves, Pinterest has a pretty good grasp on what's trending. Yesterday, we brought you all the top Food, Style, and Beauty trends from Pinterest's top 100; today we bring you Home, Travel, and Wellness! Excited?
There are 100 trends, and you can explore all of them here. In the meantime though, you can read along for a summary of these three very important ones.
Home
Decorating a home evolves over time. It's never actually over, right? There's always some little detail here and there to tweak. And that's what keeps people coming back to Pinterest for inspiration on a daily basis. Home is a category that grows on Pinterest 75% year over year, with over 14 billion ideas served on the platform last year alone. Pinners are serious about finding ideas, but they are also serious about making these ideas reality; they spend 27% more on decor than people who don't use Pinterest.
So, what are the trends they are pinning? While "resort-inspired style" is on the rise with spa-inspired bathrooms, rattan furniture, and vacation vibes, mixed metals and metallics are also on the rise, as are wall tiles, grey flooring, bone inlays, statement ceilings and statement doors… All have triple-digit percentage rises in terms of saves.
The same goes for patterned plants – houseplants with patterned foliage and flashes of color – wall art (the bigger the better) and "sage" the new neutral.
Travel
Travel is becoming one of Pinterest's top categories, with a 33% increase in Pins this year, and over 4 billion ideas served. 68% of Pinners searching for and saving in the travel category say they search for destinations to visit in the future. Picking the location is only part of the deal though. Then they look for all the places they'd like to visit to play, eat, and stay. Travel brings further inspiration for things like food, style, and beauty, which they incorporate into their everyday life. Of course, travel also plays a major role in home decor as well.
Searches for desert destinations – Morocco, Dubai, Atacama Desert and Joshua Tree – are on the rise, as is the idea of living authentic experiences and visiting places that are off the beaten path. Pinners don't want tourist traps or guide book go-tos. It's no surprise, therefore, that saves for "travel journal," Mediterranean island hopping, and Mexico City are on the rise as well. But so are "historical travel" and "street art" for that matter.
Yes, Pinners are looking for adventure – saves for "climbing" or "24-hour travel" are on the rise as well.
Wellness
Wellness is not just about diet. It's about your mind, your body, and your soul. Pinterest has 2 billion Pins in this category to prove this. And 61% of Pinners use Pinterest to find new ways to get to know themselves and also how to better themselves. Whether it's a quick workout or a new form of meditation, Pinners find and save it every day.
Wellness in 2018 is going to be all about clean breathing (air purification is big business), strength training and post workout stretches, as well as creating whole body harmony with Tai Chi and yoga wheels. Self-care is another big trend overall, with Pinners looking closer to home for more "me time," taking a break, and looking for home remedies for great skin and hair, and a properly functioning digestive system.
Want to continue exploring all 100 trends? See the complete Pinterest 100 board, and start making your own personal to-try list for 2018.
---
You might also like
---
More from Pinterest
---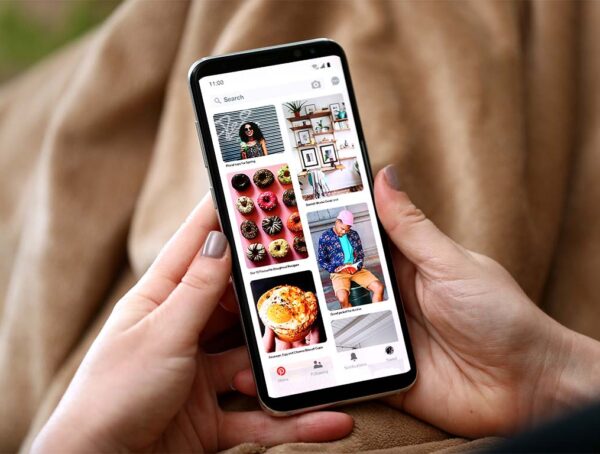 Pinterest is expanding its partnership with Shopify, to 27 new countries, to help more merchants bring their products online.