Twitter analyzed last year's activity on its platform to understand what is driving conversations during the Holiday shopping season.
The Holiday shopping season is one of the most important times of the year for retailers. And while most think of Instagram, Pinterest and Facebook are the most engaging destinations for shoppers, Twitter may actually be where you should invest more time and money.
According to a research by Kantar Millward Brown, Twitter users are 31% more likely to be the first to buy new products. Not only that, the study also revealed that two-thirds of Twitter users have a direct influence on purchases made by their families and friends.
So to help you win this Holiday season, Twitter  analyzed last year's activity on its platform to understand what is driving conversations during the Holiday shopping season.
1. Early Christmas
52% of Twitter users begin thinking about holiday shopping lists as early as September, and festive clothing leads the way.
The top 10 keywords in Christmas tweets are:
Christmas
Xmas
Holiday shopping
Santa Claus
Feliz Navidad
Christmas tree and Santa Claus emoji
#ChristmasIsComing
#MerryChristmas
#NBAChristmas
#HappyChristmas
2. Friendsgiving
Mentions of celebrating Thanksgiving with friends of family were up 295% last year compared with the same period in 2016. The driving force behind this trend were Millenials and women who also talked about #friendsgiving as a more relaxed way to celebrate the Holiday.
3. No Turkey
This might not surprise you, but according to Twitter, people may well be skipping the turkey this Thanksgiving. Conversations about vegetarian and vegan options for the Thanksgiving meal were up 10 times in November compared with the same month last year.
4. Black Friday
Twitter users consider #BlackFriday to be "a major source of exhaustion" with nearly one third of them choosing to seek deals earlier rather than to wait for Black Friday.
The top conversation on Black Friday last year did not concern the deals, but rather focused on sharing tips for avoiding traffic and crowds. Good spirit.
The top eight keywords in Black Friday-related tweets were:
Black Friday
Shopping
Sales
Deals
Discounts
#BlackFridaySale
#BlackFriday
#BlackFridayDeals
5. Cyber Monday
According to Twitter users, Black Friday is actually a waste of time because "similar deals can be found online on Cyber Monday." The research also shows that there has been a 37% increase in conversation about online shopping overall since 2017.
The top six keywords in Cyber Monday-related tweets were:
Cyber Monday
Sales
Discount
Shopping
Deals
#CyberMonday
6. Dads Are Here Too
While Twitter found that men were more likely to complain about holiday shopping, they are getting more involved, with 9% of them taking part in holiday planning, usually with a strong gravitas towards online retailers instead of brick-and-mortar.
7. Consumers Care
Twitter users are caring people it seems. Last year, many people tweeting their concerns about retail employees having to work instead of spending Thanksgiving with their families.  As a result, T.J.Maxx, The Home Depot and REI tweeted to remind everyone that they will be closed on Thanksgiving Day.
8. Be Good To Yourself
While Twitter found that many people choose to skip the crazy stuff surrounding Black Friday and Cyber Monday, they choose to treat themselves in December instead.
---
You might also like
---
More from Twitter
---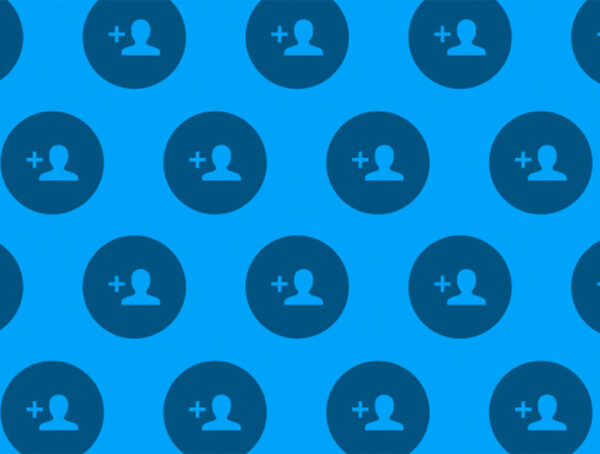 Like many, you want to get more Twitter followers, but fail to gain the audience you were hoping for. You …